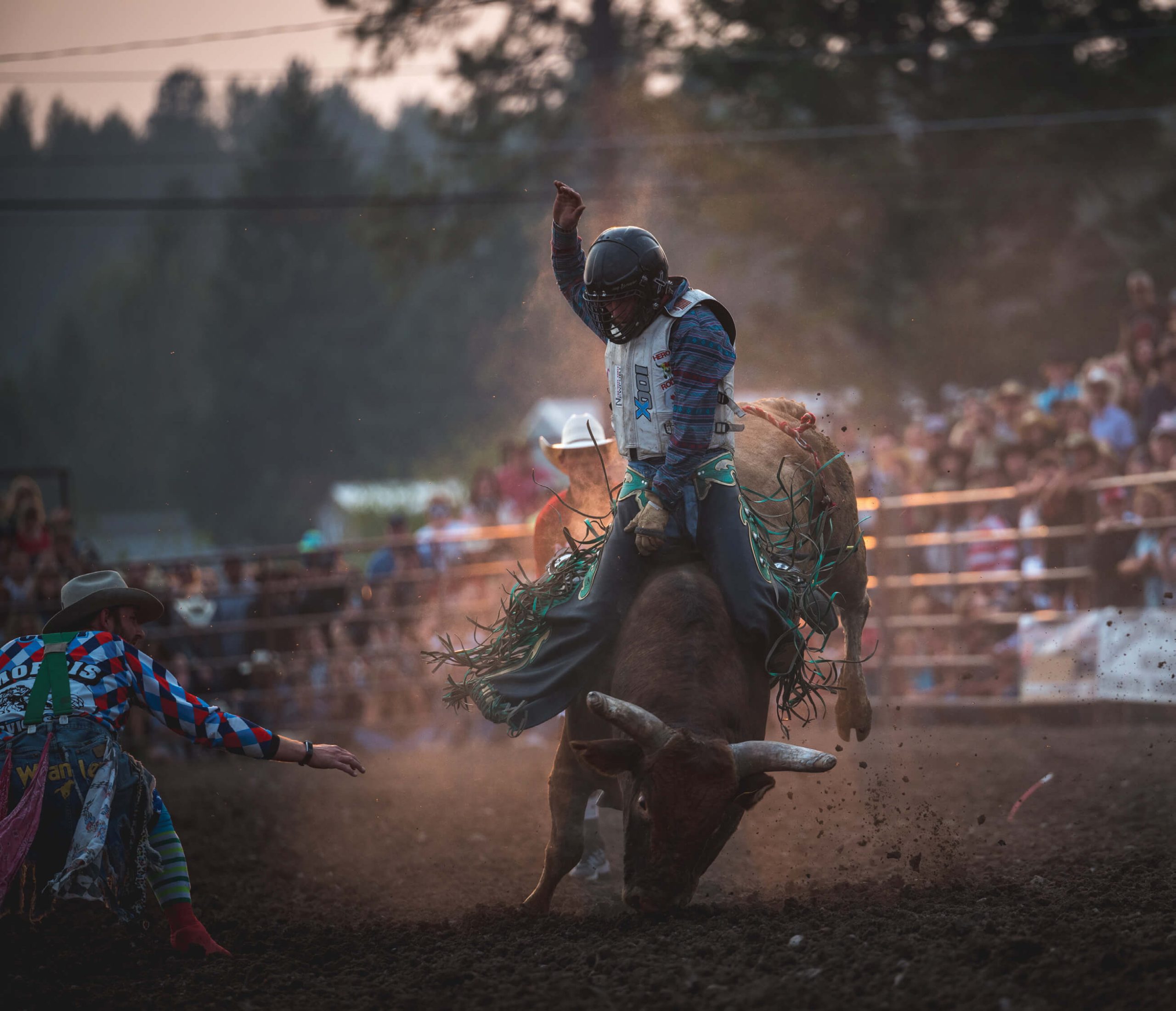 Cody Brewer holds tight to a bucking bull.
01 Jun

Images of the West: The Brash Rodeo

in

More than 20 years ago, rancher Vance Brash approached his friend Dick Sapa with an idea to put on a rodeo behind the Blue Moon Nite Club in Columbia Falls, Montana. Since that time, the Brash Rodeo has grown into a summer staple with a lively atmosphere. Audiences flock to the old arena — which is cobbled together by generations of passion-driven work — to watch any combination of events, including bull riding, saddle bronc, ranch bronc, bareback, chute dogging, team roping, barrel racing, mini broncs, steer riding, and more. And a Brash Winter Series is now held in Kalispell as well.

The Brash Series is a celebration of the rodeo tradition, which has been part of Montana's culture since the first cowboys arrived over 150 years ago. While a handful of contestants make the rounds in the professional circuits, the bulk of the riders in the Brash Rodeo is made up of serious, dedicated amateurs and curious first-timers. Though there is always the allure of ending the night at the pay window or having a shot at the buckle, the main draw for riders and fans alike is simple: a love of the sport.

I began working as the official photographer for the Brash Series in the summer of 2021. While providing imagery for the contestants and rodeo owners, I also began a more intimate behind-the-scenes project, aiming to document the rodeo and the people who make it happen, capturing the atmosphere and the story, as well as the action.

My inspiration as a photographer comes from early '90s skateboarding magazines, and my first photographic work was shooting punk rock shows in college. While that may seem worlds away from a small rodeo in northwestern Montana, I quickly found similarities in the raw, fearless nature, as well as the dedication and sense of community that exists within it. This project explores the relationships between people, places, and animals, offering a snapshot in time of those — both audience members and competitors — simply doing what they love.

Aaron Agosto lives in Bigfork, Montana, where he works as a carpenter and freelance photographer. His images have appeared in The FlyFish Journal and materials for Backcountry Hunters & Anglers. See more of his work at www.aaronagostophoto.com.