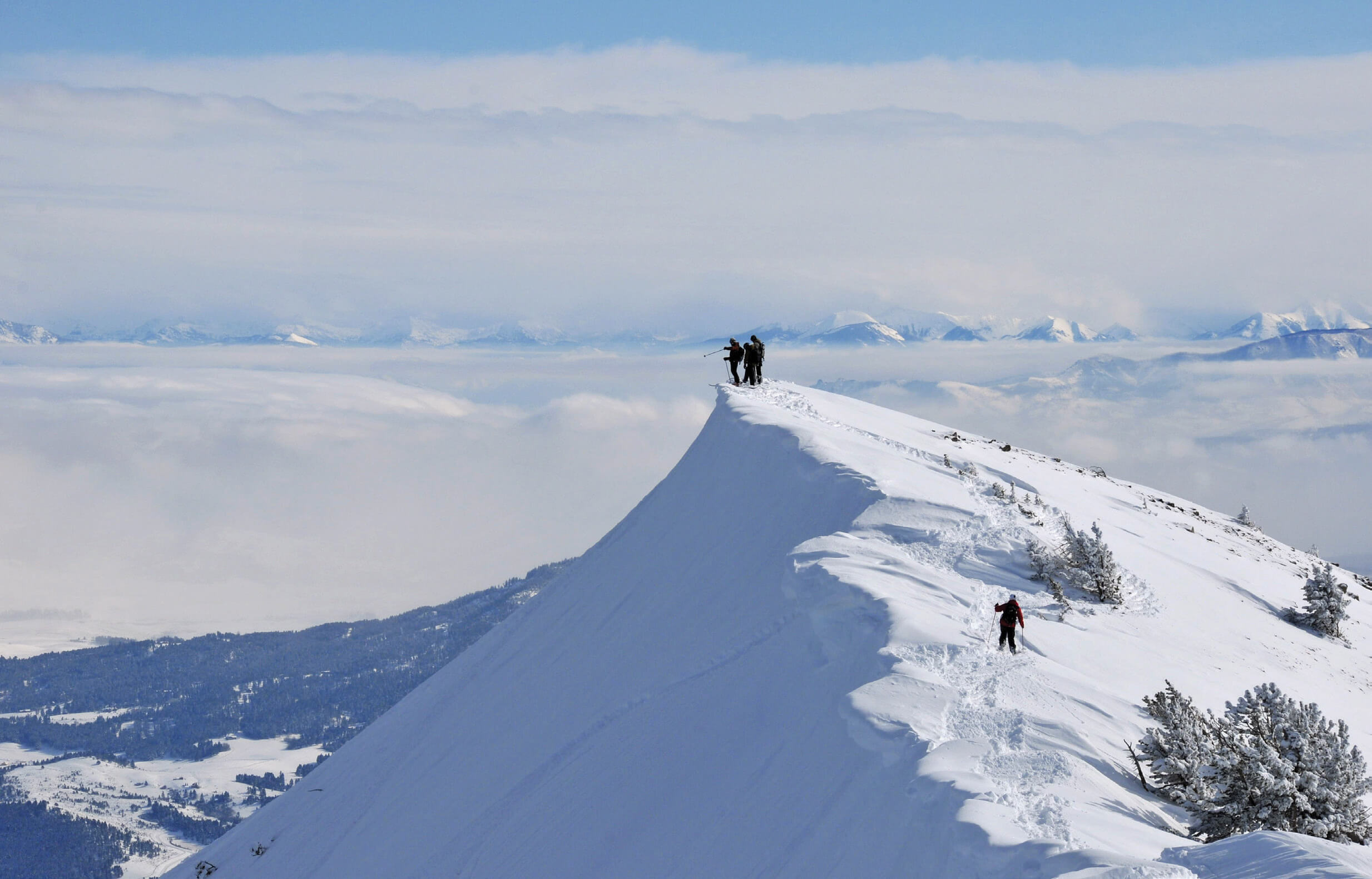 24 Nov

Images of the West: Out of Bounds

in

While attending Montana State University brought me to Bozeman, Montana 32 years ago, it's the mountains that have kept me here. If I'm really being truthful, what captivated me is just one little range on the edge of a big valley, known simply as the Bridgers. I was always a skier, but the first time I laid eyes on the snowy side of the Bridgers, I knew something here was different: the light in the early mornings, the cold-smoke powder, the people, and that ridge. I was hooked for life.

These photos capture a few special moments, away from the Bridger Bowl Ski Area, in pockets of the Bridger backcountry. You can't drive right to these places in the winter, and there is no chairlift or easy way up the mountain or back. Sometimes friends and I use snowmobiles to get in from the trailhead, and some spots could really be called "sidecountry," as they are accessed from Bridger Bowl. Let's just say these photos are all taken "out of bounds."

Most of the time, I'm just out there trying to capture good times with friends doing what we love most: skiing fresh powder. If we get lucky with light and snow — and everything else — then we get good photos. If not, then we just ski. In truth, that's really what it's all about anyway. Don't you think?