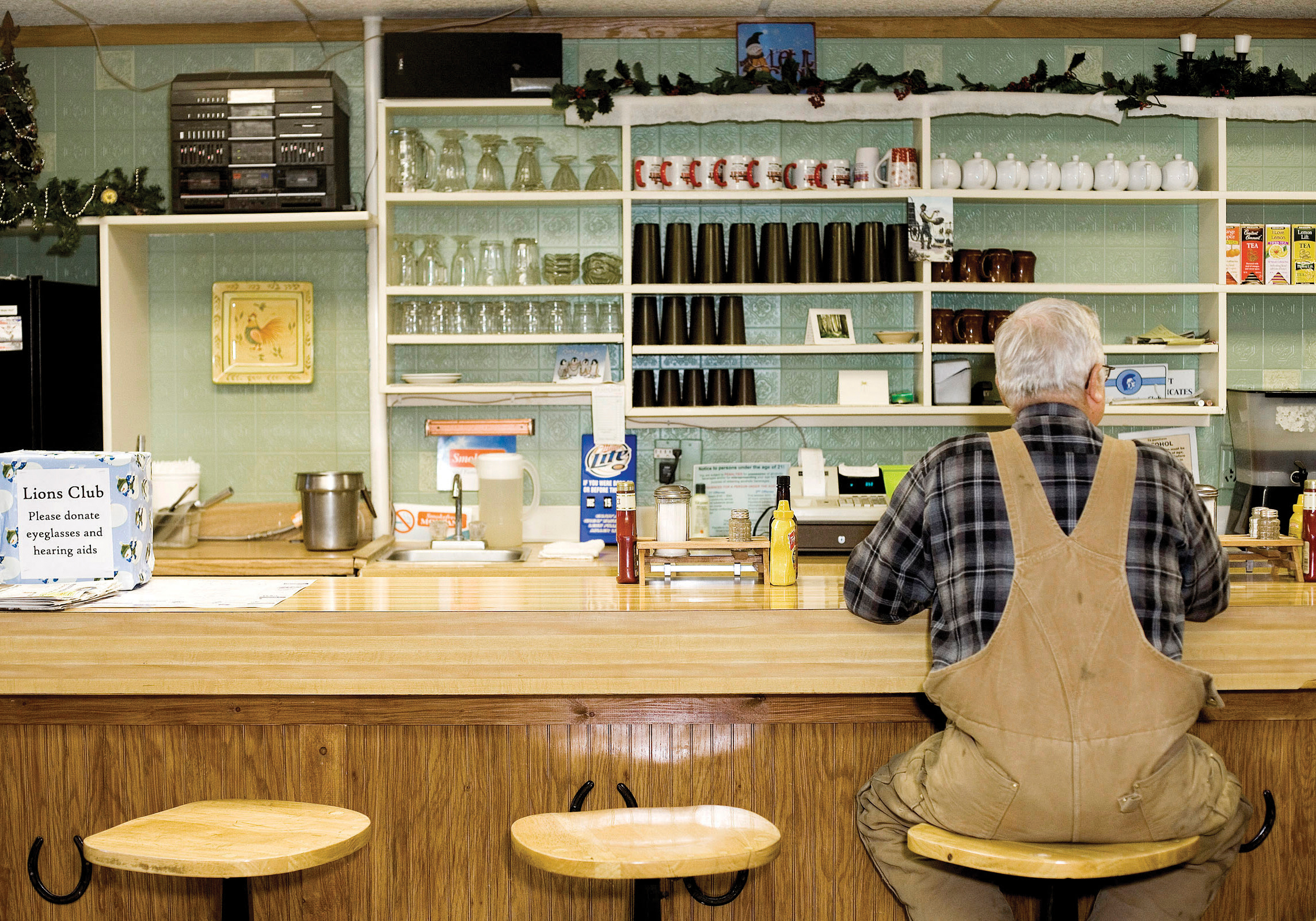 Back Roads Café, Denton, Montana; "Tough Times Test the Bonds Between a Town and Its Railroad," The New York Times, December 2009. At the time, Denton was home to the Central Montana Railroad. The instability of the railroad and its inability to provide competitive costs for the transport of wheat was threatening the livelihood of area farmers and the town itself.
02 Jun

Images of the West: On Assignment

in

Working as a photojournalist for more than 20 years, Janie Osborne has had the opportunity to travel the state of Montana extensively from her home base in Bozeman. Although Montana is a tourist hotspot, known for Yellowstone and Glacier national parks and an abundance of outdoor recreation, Osborne has — while on assignment for The New York Times, The Wall Street Journal, the Associated Press, and the like — instead offered glimpses into the lifestyles and landscapes of off-the-beaten-path communities and locations that tourists, and residents for that matter, rarely see.

Among many other subjects, Osborne has photographed retired mine workers, struggling families, and a rodeo queen doing chores on her family's ranch. She has captured scenes from diners that often serve as the hub of small communities, wide-open landscapes that reflect the state's size and big skies, and dilapidated houses and shuttered businesses that illuminate the struggles facing small towns in the modern day. And, more recently, she took a portrait of Montana's governor, Steve Bullock, as he decided how to respond to a global pandemic as it hit the state.

Over the years, Osborne has been tasked with sharing rural Montana with an international audience. In doing so, she has come away with photographs that are at once raw and authentic, but also artistic, offering a glimpse of real life in Montana.