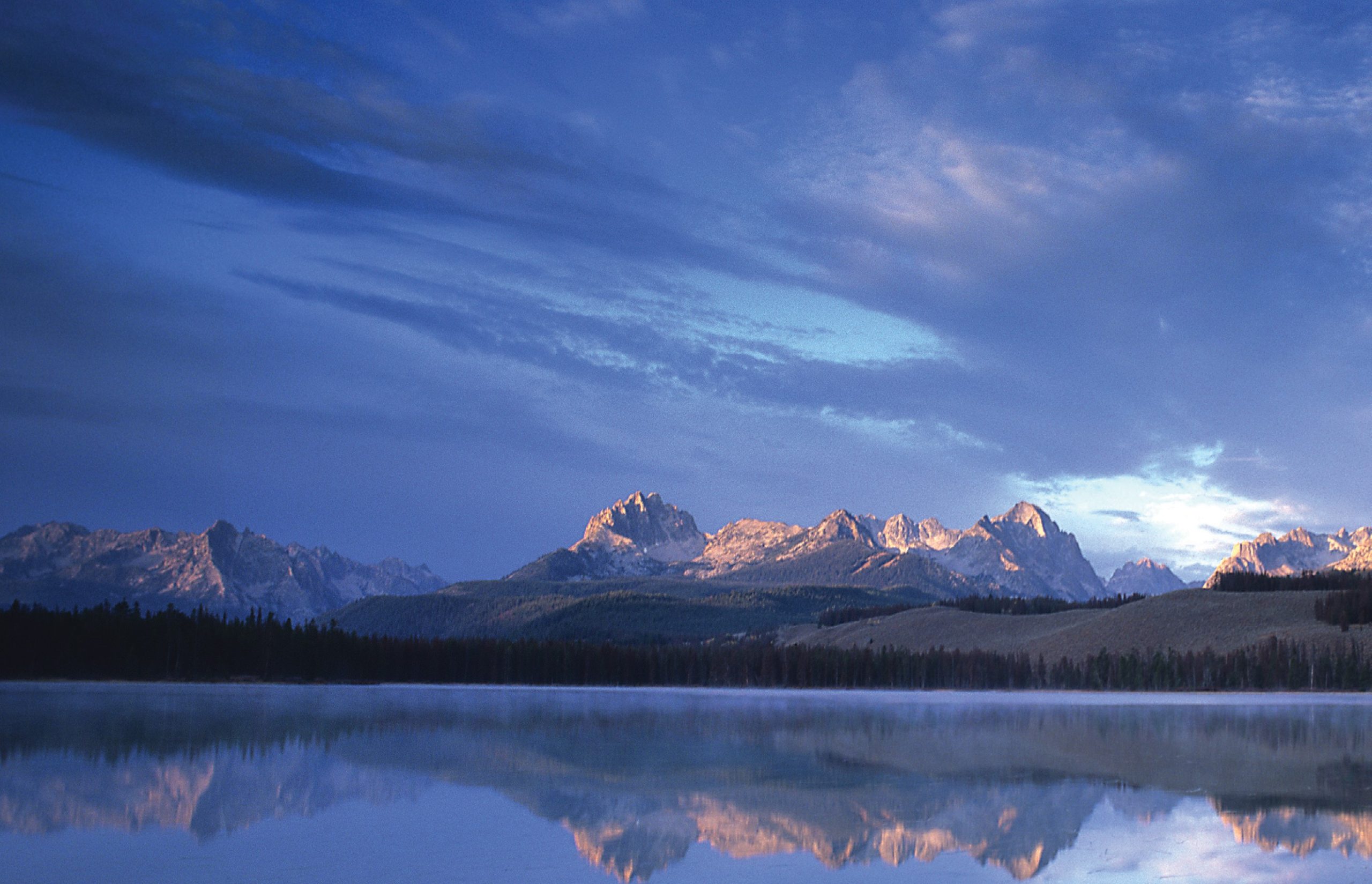 The sun rises over Little Redfish Lake in Idaho's Sawtooth National Recreation Area.
03 Feb

Images of the West: Nature, True Nature

in

I woke in the middle of the night from a dead sleep with this poem running through my head, scribbled it down on the notebook beside my bed, and then fell back asleep. When I read it the next morning, I felt like I was onto something. The poem sums up how I feel about nature and the world we live in. It also examines the reality of what is around us and the conflict between our dreams and reality. So many people live disconnected from nature, but I feel a strong bond with the natural world and prefer to not get caught up in the hustle and bustle of city life.

As a photographer, my passion to capture a fleeting moment in time drives me to do some rather crazy things, such as waiting out a massive thunderstorm to capture the perfect light breaking through the clouds. I've always thrived on taking the best photographs in the worst conditions, and I always want the viewer to think, "Man, I wanna be there." If I've made that connection, my image has succeeded in bringing the viewer along on the journey with me.

Nature, true nature, wild and unfiltered beckons
the adventurous to test its pure waters,
uninhibited by man's industrialist influences,
unimpeded by government and the poorly governed.

As adventure becomes increasingly wild,
one's true spirit emerges from a tangled web of existence.

Existence in its purest form becomes attainable,
but only to those whose spirits are free enough to let it
be touched and enlightened by raw nature.

The beauty in ourselves and in the world around us is evident,
but only for a brief moment, and then is silenced again.

Silenced by the uncertainty in the modernized world around us;
silenced by ourselves in an attempt to gain truth in the world within us.

We emerge on the dawn of a new day enlightened by the intrinsic beauty,
profoundly awakened by nature's gifts.

The unfiltered world sings in harmony with our souls;
the wind whispers its soothing tune, and we rejoice.