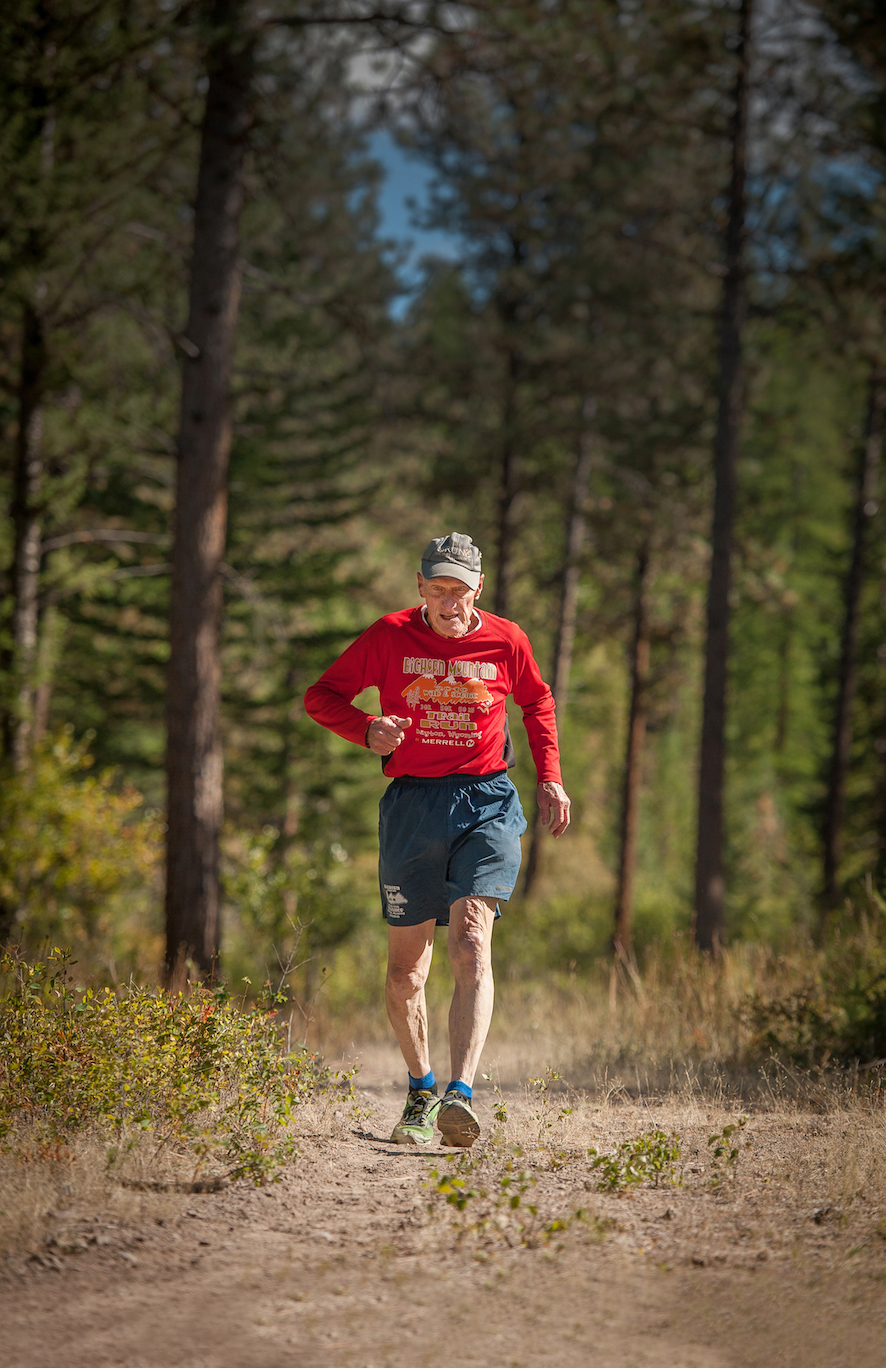 27 Oct

The Hard Way Documentary Available to Public

in

The Hard Way, the inspirational documentary film about 89-year-old ultra-runner Bob Hayes, is now available to the public via Vimeo on Demand.

The Hard Way has been well received at film festivals around the world, garnering numerous awards, including the Sheffield (UK) Adventure Film Festival's People's Choice Award and Brazil's Rocky Spirit Film Festival award for Best International Film. It was an official selection at the Banff Mountain Film Festival, 5Point Film Festival, Telluride MountainFilm Festival and many other festivals across the globe.

Montana independent filmmakers Erik Petersen, of Clyde Park, and Jeremy Lurgio, of Missoula, spent more than a year documenting Haye's life story and his anecdotes about remaining active and vital as he approached 90.

Cutting firewood by hand, tapping his maple tree, and running more than 30 races each year are just a few of the activities Hayes pursues.

"He lives an authentic, inspirational life, and we were lucky enough to document that," Petersen said. "We have been honored by the incredible reception the film has received around the world and are excited to be able to share it with an even broader audience."

The latest version available for streaming is a bit longer than the festival version and includes footage of Bob contra dancing, bonus scenes and a few other surprises. Vimeo on Demand charges $9.99 to buy or $3.99 to rent the 26-minute documentary.

Buy or rent the film here: https://vimeo.com/ondemand/thehardwaydocumentary

About the Filmmakers: Erik Petersen is a freelance photographer and filmmaker based in Livingston, Montana. You can find his work at www.erikpetersenphoto.com.

Jeremy Lurgio is a freelance photographer and associate professor of photojournalism and multimedia at the University of Montana School of Journalism. You can find his work at www.jeremylurgio.com.