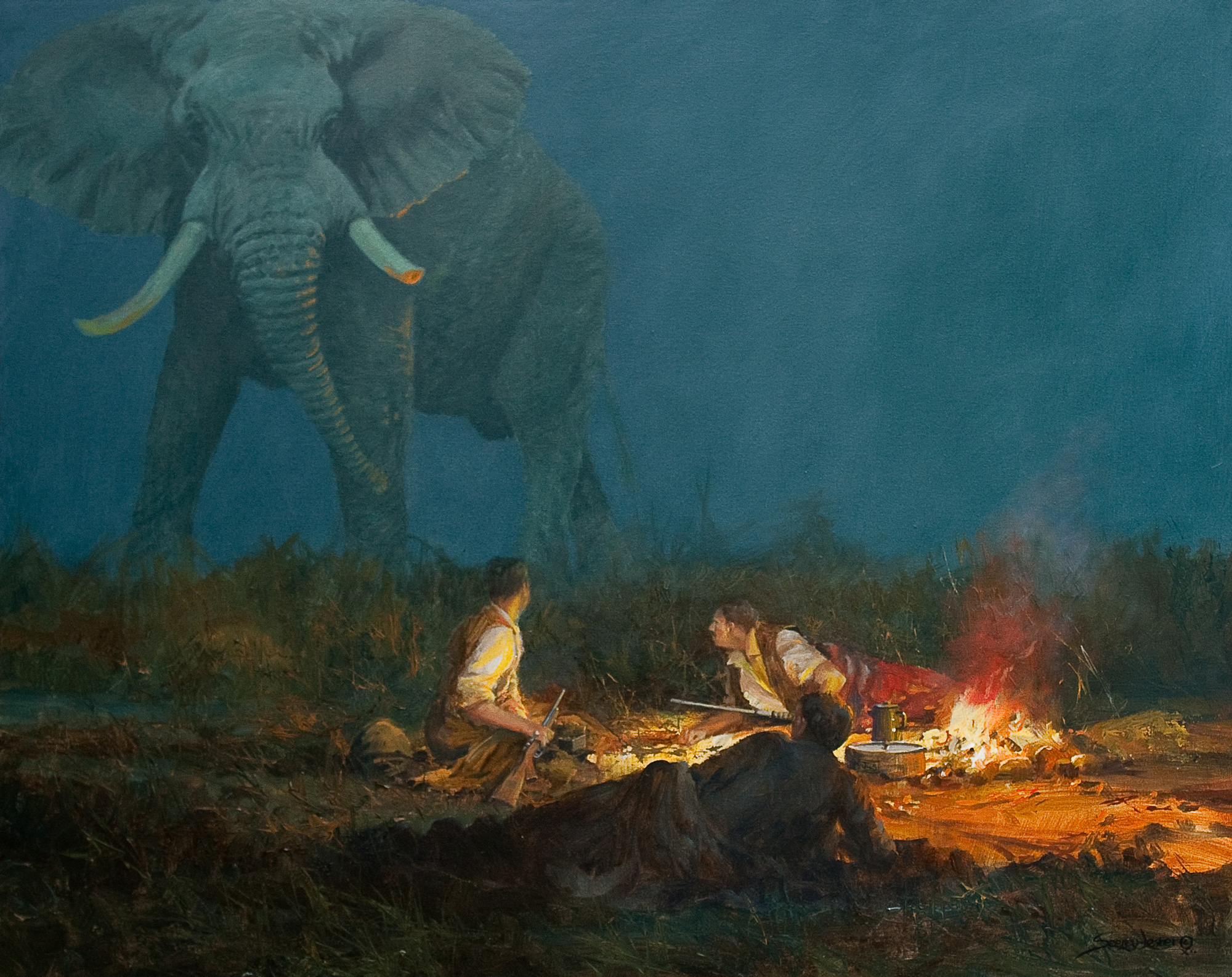 11 Jul

Winter 2012 Round Up

in
---
Hunter's Heaven
Each January, Safari Club Interntional answers the prayers of hunters from around the world with a big party dedicated to sportsmen at the SCI Show in Reno, Nevada, January 23-26, 2013. A celebration of heritage, conservation and camaraderie, the three-day event features the country's largest hunting marketplace, with specialized products from fine art to fine weapons and clothing, jewelry and state of the art accessories. Offering seminars on subjects that range from African bow hunting to the projectiles of today's bullets to high end art shows, the SCI Show is an unforgettable event for hunting enthusiasts. www.showsci.com.
---
Teton Gravity Research Film
Alaska. A land of infinite possibilities and continuously sought after by pioneers hoping to lay claim to the last frontier. The Teton Gravity Research's new film, The Dream Factory, documents the exploits of such powder pioneers. The film explores the history of extreme skiing and the progression of the sport in Alaska. Filmed in the Alaskan mountains during a record-breaking winter, the film stars more than 20 world-class freeriders and includes more than 50 interviews. Produced by Todd Jones, it fulfills expectations of extreme-sports aficionados with footage of slow-motion turns down open slopes, deadly races against avalanches, seductive heli-skiing shots and urban and progressive freestyle. Teton Gravity Research, founded in 1995 by four friends with money they made from commercial fishing in Alaska, has produced around 30 award-winning feature films that showcase the world's top snowboarders, skiers and surfers. Catch the film tour on December 7 at Brookies Cookies in Bigfork, Mont., and visit www.tetongravity.com for more information.
---
Tower of Ice
Bozeman, Montana, recongnized for its excellent ice climbing thanks to haunts such as Hyalite Canyon and big-name climbers like Conrad Anker, may get an additional 85-foot boost toward becoming a premier ice climbing destination. A proposed Ice Climbing Tower at the Gallatin County Fairgrounds, would be the first competitive ice climbing facility in the Western Hemisphere, advocates say. If completed, the $3- to $4-million World Cup-caliber structure would attract elite climbers and act as a national training facility and international competition venue. Designed by a team of three Montana State University students during a school-wide competition, the nearly 85-foot ice climbing tower was designed for ice or traditional climbing and would include a spectator area that would double as an outdoor concert venue accommodating 2,000 to 3,000 people, according to a MSU press release. The project, in the works for two years now, was the result of an initiative by mountain climbers Conrad Anker of Bozeman and Joe Josephson of Livingston, coordinator of the popular Bozeman Ice Festival held each year in Hyalite Canyon.
For more information on the tower, visit www.bozemanicetower.wordpress.com, and for a complete schedule of events or to register for the annual Ice Climbing Festival visit www.bozemanicefest.com.
---
Vote for Bison
The North American bison — America's largest land mammal — may join the ranks of the bald eagle as a symbol of the United States. If passed, the National Bison Legacy Act, introduced by U.S. Senators Michael Enzi (R-Wyo.) and Tim Johnson (D-S.D.), would officially designate the bison as the national mammal. To champion the effort, the Wildlife Conservation Society, Intertribal Buffalo Council and National Bison Association have launched a campaign, asking the public to "vote for bison," while highlighting the many ways that bison have shaped America's history, economy, culture and landscapes. Information on their effort and a petition can be found at www.votebison.org, according to a press release by the Wildlife Conservation Society.
Bison currently appear on two state flags, on the seal of the Department of the Interior, and on U.S. currency. In addition, bison have been adopted as the state mammal of Wyoming, Oklahoma and Kansas. If the bill passes, the coalition intends to push for a National Bison Day on the first Thursday of every November.
---
Main Street Hot Spot
The American PLanning Association (APA) designated Bozeman's Main Street as one of 10 Great Streets for 2012 under the organization's Great Places in America program.
The street was singled out for its frontier-town charm, concentration of late 19th- and early 20th-century buildings, adaptive reuse of historic structures, and diversity of uses. Bozeman's Main Street is the second Great Place designation in Montana, joining Red Lodge's Broadway Avenue which was recognized in 2010.
The APA's Great Places program highlights the role planning and planners play in adding value to communities, including fostering economic growth and jobs. Since it began in 2007, 60 neighborhoods, 60 streets and 50 public spaces have earned designations.
---
Western Wisdom
According to the 2013 Farmers' Almanac, December 2nd is one of the best days to can fruits and vegetables, go hunting, mow to retard growth and brew beer. In case you were wondering.