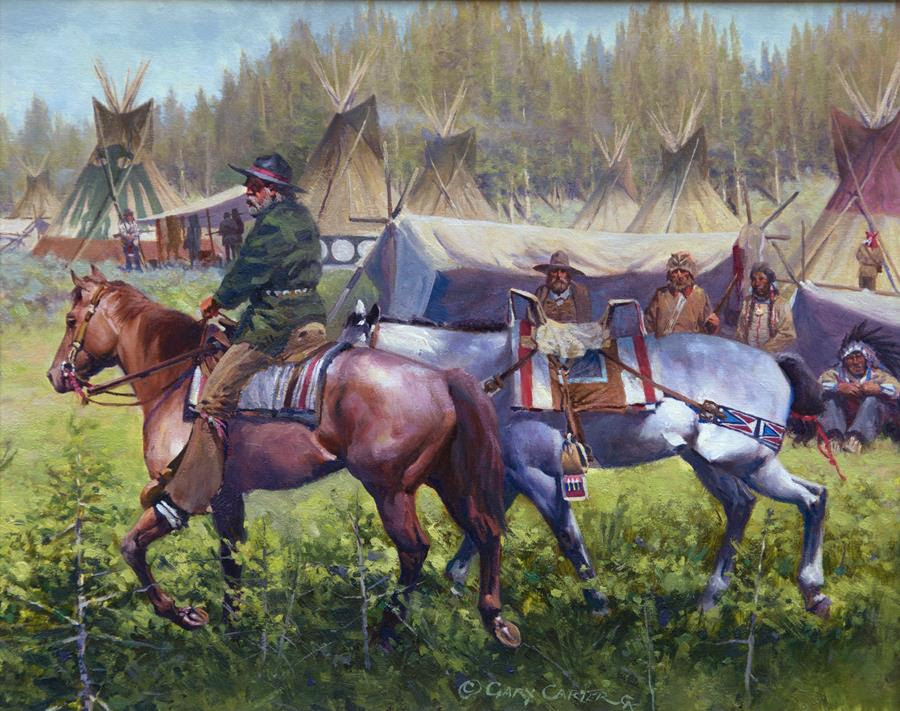 13 Feb

Gary Carter Book Signing

in

The Creighton Block Gallery invites you to come and welcome Western artist Gary Carter! On Saturday, February 17th there will be a book signing and artist meet and greet  at the gallery from 4-7pm.

Gary Carter recreates scenes of the Old West with inspiration from his time working with real cowboys on the Madison Valley's Sun Ranch. He paints mountain men hunting in Yellowstone, cowboys driving cattle, stage coaches and steam engines, Indian camps and more, evoking a nostalgic feeling. The paintings usually tell a story, and his titles add humor.

The book, That's Easy, I Want To Be A Cowboy, will be for sale at the event. Written by Don Hedgpeth, it features over 175 images of Carter's work, most of them filling the page, spanning his 45 year Career.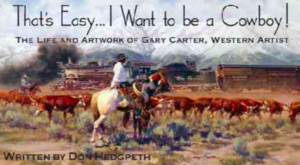 The Creighton Block Gallery is located on 88 Ousel Falls Road in Big Sky, Montana.
Phone Number:  (406) 993-9400