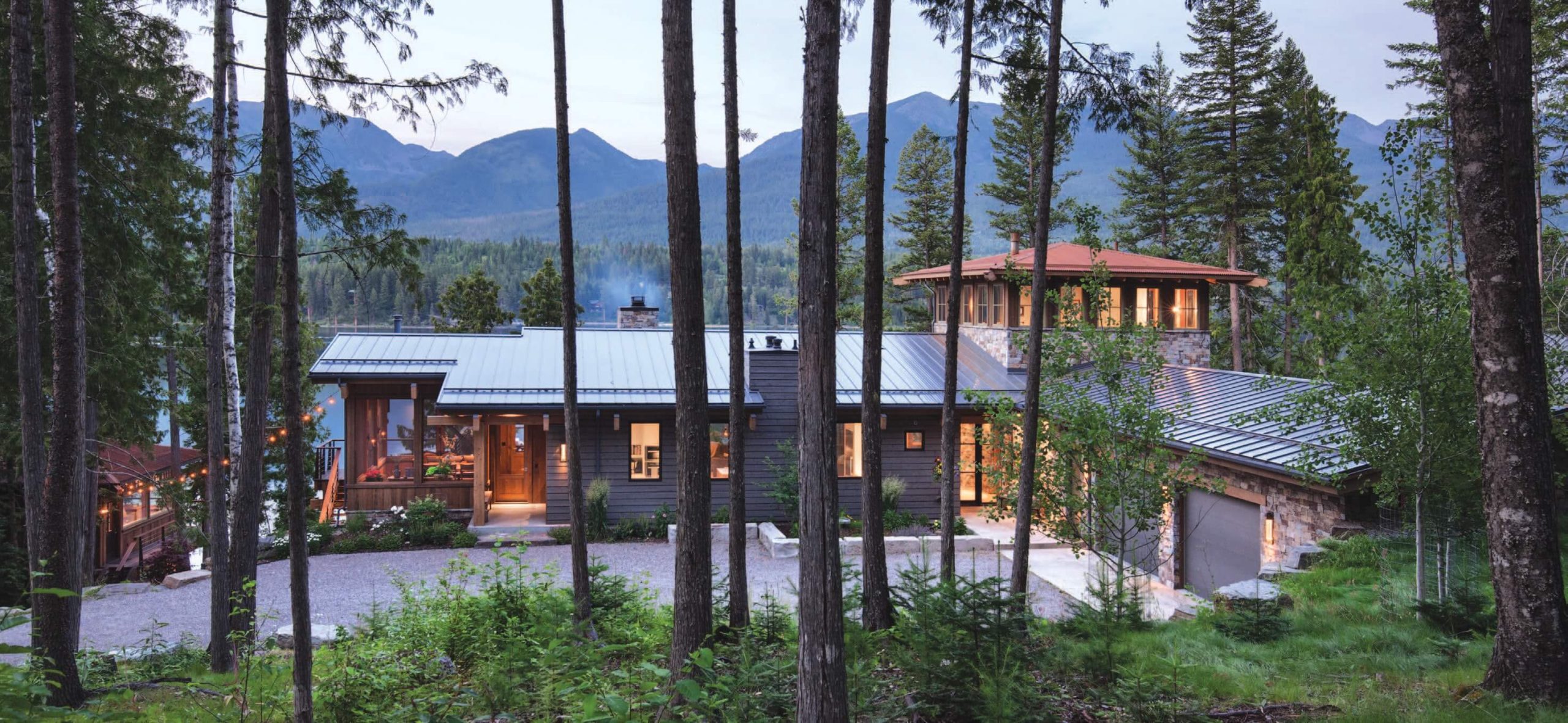 08 Apr

From the Editor: Where the Heart Is

in

When Tracy and Mike Schlauch finally decided to bring the lake home they'd been dreaming about for more than a decade to fruition, it was designed to be a retreat where meaningful memories with friends and family would be made while appreciating Montana's beauty. "Mike and I both agreed we wanted a place that our grandkids — though we didn't have any then — would want to come… and bring their friends. And what better place than a lake?" says Tracy.

Along with the hardships that came with it, the pandemic had a way of forcing people to reflect on their lives and priorities. And as the stories in this annual HOME issue illustrate, quality time spent with loved ones tops the list. So much so, that many of the structures we spotlight, such as the Schlauches lake home, were designed specifically with that in mind.

For those who'd dreamed about living in the Rocky Mountains — where the quality of life seems to come first — COVID served as a catalyst, prompting many to move out West. And those who already had second homes here were able to hunker down, enjoy the outdoor recreation, and get better acquainted with the communities during this time. That was the case for a Los Angeles-based family whose home in Montana's Bitterroot Valley is covered in this issue. "We moved in for a few weeks and stayed for a year," the owner recalls. "The environment and nature are what brought us there, but when we lived there, we branched out into the neighborhood and the community and got to know the area better."

In these pages, you'll also read about a Moscow-based couple that decided to put roots down in Jackson Hole, Wyoming — their favorite vacation destination — building a European-style chalet from afar that would serve as the gathering spot for them and their other nomadic family members; an active family who found their dream home just off the ski slopes in Whitefish, Montana, transforming it into a place all their own to be passed down to future generations; and a woman from Florida who built a home in Big Sky, Montana with the goal of luring her three grown sons there as much as possible. "I wanted family and friends to come and enjoy and share it with me," the homeowner says. "That was my goal. And guess what? It worked."

Whether it's a lake home, a ski chalet, or a remodeled historic cabin to house guests, the structures highlighted in this issue were created to serve as gathering spots for loved ones, a place for sharing, exploring, creating, and truly living together. And the talented and innovative architects, builders, interior designers, and artisans behind each unique space and place clearly took that inspired ethos to heart.