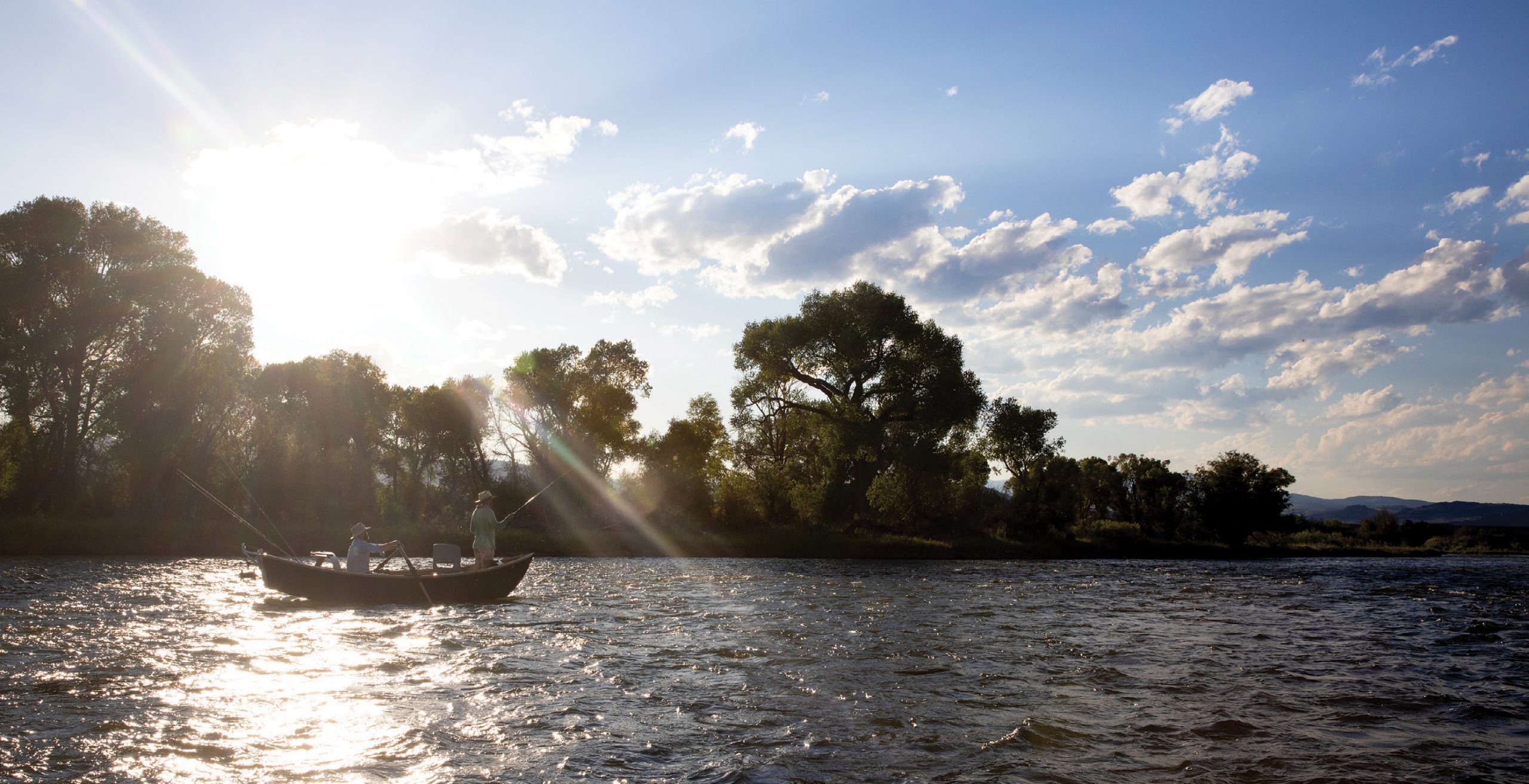 04 Feb

From the Editor: United We Fish

in

Anyone who's spent time fly fishing in the Northern Rockies understands that it has a way of taking your mind off of the problems in the world. Casting a line into one of our region's blue-ribbon trout streams, mountain lakes, or spring creeks — surrounded by some of the country's most splendid scenery — can serve as the ultimate escape and the setting where some of our greatest memories are made.

Outdoor lovers share a common bond. No matter one's political beliefs, when you're standing knee-deep in the Yellowstone River or at the bow of a drift boat floating down a wide-open stretch of the Missouri, you develop a deep understanding of the benefits received from spending time in nature. You want your kids to be able to experience it, your grandkids, their grandkids!

While 2020 is a year that most people would like to forget, one thing worth remembering is the Great American Outdoors Act. Touted as "the biggest land conservation legislation in a generation," it was signed into law with overwhelmingly broad bipartisan support, serving as proof that the great outdoors is one thing that can still unite us.

In this issue, Jeff Erickson writes about his fly-fishing adventures in Montana's Rosebud drainage, and how the preservation of a section of stream that runs through the Absaroka-Beartooth Wilderness garnered the bipartisan support of ranchers, business owners, sportsmen and women, conservationists, and finally, Montana's entire Congressional delegation. Protected under the federal Wild and Scenic Rivers Act in 2018, it was the state's first designation in more than 40 years, and fighting for this pristine watershed brought people together over something they cherish.

Serving as another example of a united conservation effort, Cindy Salo writes about a network of biologists, anglers, and researchers who, bonded over their concern for Yellowstone cutthroat trout and their ecosystem, continue to work together to save a native species.

And in this issue, writer and cancer survivor Frederick Thurber details his experience participating in a retreat with Reel Recovery, a nonprofit that runs fly-fishing getaways for men living with cancer. The organization focuses on the restorative aspects of a day spent on the river. Inspired by nature, participants from all walks of life are able to bond over shared experiences, while feeling a sense of relief and gratitude that may have been missing from their lives for some time.

And as always, this annual fly-fishing issue also celebrates other facets of the sport: Outdoorsman Don Thomas explains the allure of bass fishing in a trout-obsessed state; Stephen Camelio writes about legendary fly fisherman Dan Bailey and the new direction his landmark fly shop is taking; and Melynda Harrison takes us on a tour of hot springs to sink into after a day in the great outdoors.

As we embark on a new year — no matter how divided things might seem — we can still revel in the fact that we have outlets like fly fishing to tap into. While casting a line, surrounded by mountains, we can thank those who have made efforts to protect these wild places, and we can stand united in our love of nature… and trout.