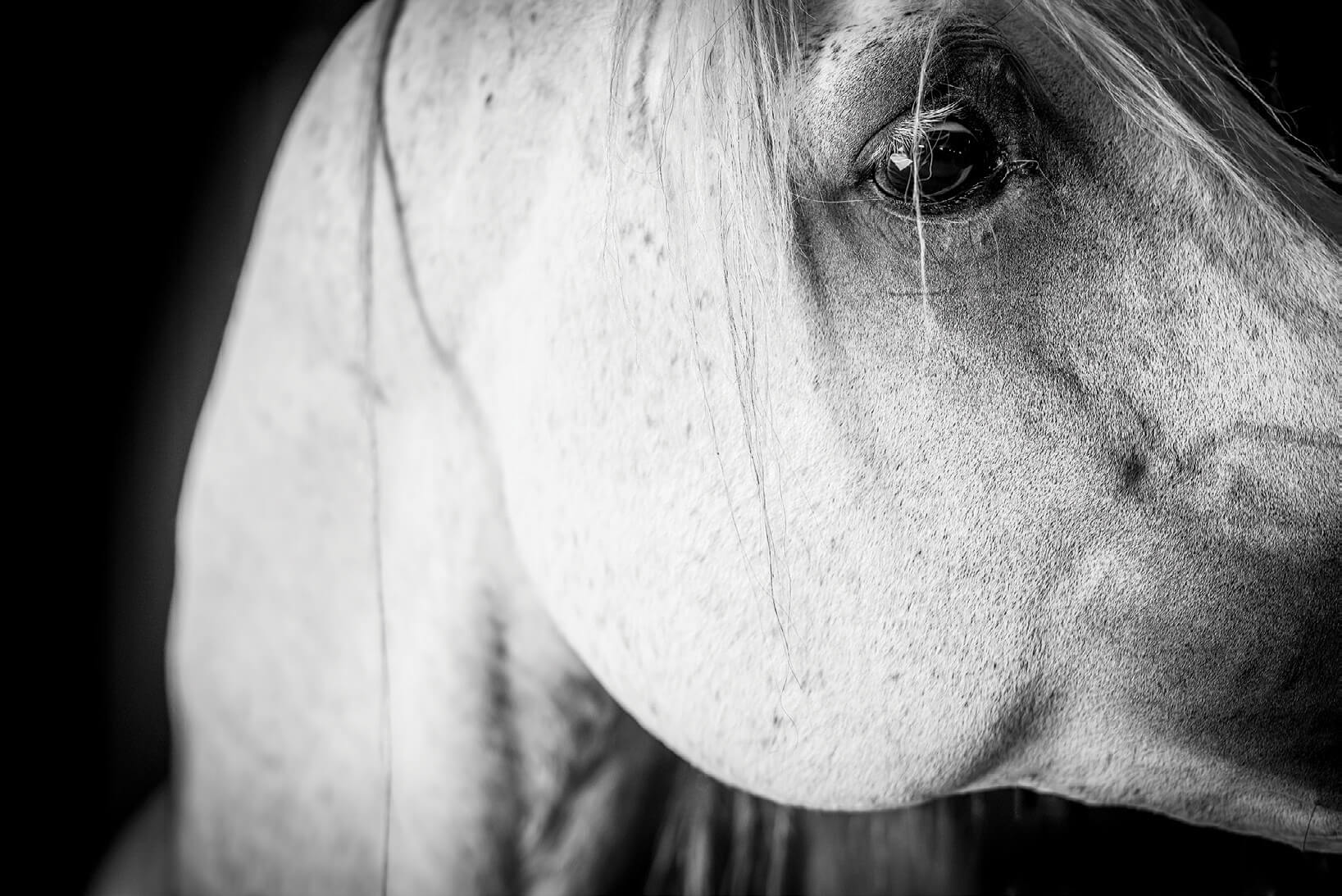 Photographed by Audrey Hall
04 Aug

From the Editor: The Art of Seeing

in

This summer, my daughter discovered our horses. Not quite 2 yet, she toddles toward the pasture adjacent to our house, eagerly proclaiming, "Neigh!" the moment she catches sight of them. She asks to sit on their backs, and, once mounted, she energetically gestures directions as I lead the horse, my husband walking alongside to steady our daughter's balance. We have four horses, and three of them are dependably easy to catch. The fourth is notoriously difficult when halter is in-hand. But when I walk into the pasture with my daughter, she's generally agreeable to receiving a few pets. I think it's the softness my daughter brings — a child's inquisitive observation of the world is very different from an adult's determined approach.

This gentle curiosity has been on my mind these past few months as I've watched my daughter with the horses, and I've also found the theme in the pages of this magazine. Big Sky Journal's 2023 Arts issue highlights several regional artists' experiences. Stories explore how the artists came to their crafts, what inspires them, and how their work contributes to the canon of Western art. They also address questions regarding how we encounter the world and translate it into art. How do we create art? And how do we experience it?

Writer Halina Loft gets at this last question in her profile of Wyoming wildlife artist Patricia Griffin. Loft describes viewing Griffin's work with soft eyes. "Instead of honing in on a single point — in the case of Griffin's art, a single stroke — widen your scope," Loft writes. "Allow your gaze to relax until you're looking, not focusing." Then, ask yourself what you see.

As a viewer can take this approach when observing art, an artist might also soften their gaze when creating. For Montana abstract artist Dale Livezey, painting the landscapes of the West is about seeing, not recording. He paints the essence of a place — a glimpse, not the whole story. Photographer Carol Polich portrays moments in time with her bird photography, softening her camera's focus to capture blurred wings and colors. Northwest Montana artist Sally Vannoy says a mentor taught her how to see as a painter, and her work depicts that sight. "I don't want my work to be some grandiose vision or romanticized ideal of Montana wildlife," Vannoy tells writer Christine Phillips. "Remain true to your roots and paint what you see."

Having soft eyes is common advice among equestrians. Approach a horse with softness, and they are more likely to be comfortable and receptive. It's about truly seeing a horse where it is at — its physical condition, its behavior, its being. So, too, it seems, in art.