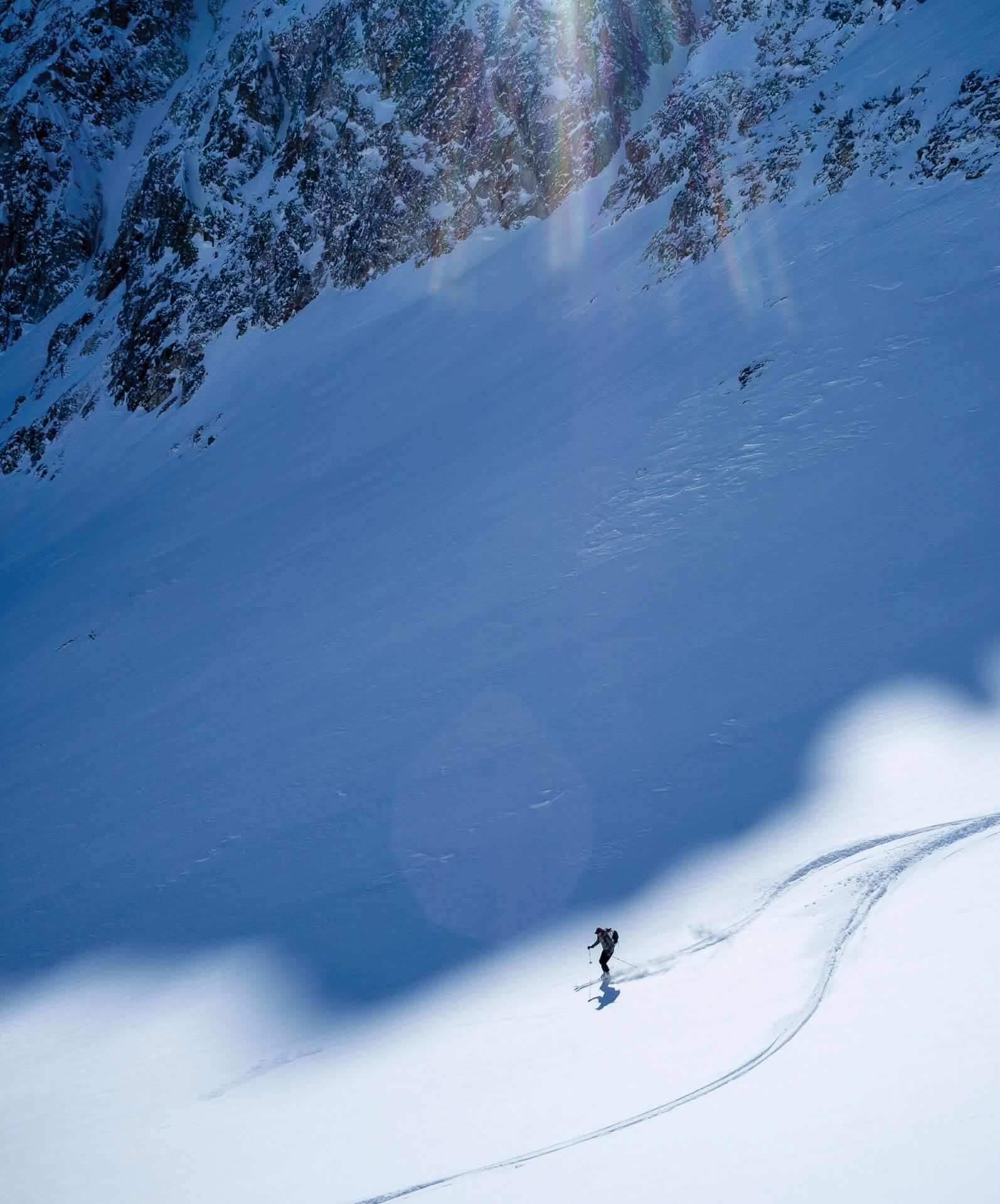 23 Nov

From the Editor: In Celebration of Snow

in

"Snow isn't just pretty. It also cleanses our world and our senses…" — john burnside

There's nothing like waking up to a landscape covered in fresh snow. Even for those who loathe winter and the precipitation that comes with it, there's no denying that a pristine blanket of fluffy white crystals twinkling in the rising sun can induce childlike wonder and a calming sense of tranquility. Outside, the air is fresher and the sounds are more muted, as the pace of life seems to slow down. A literal blank white slate, snow provides a cleansing of sorts "to our world and senses," as Scottish poet and novelist John Burnside says.

As snow covers the mountains, forests, rivers, and prairies in the Northern Rockies, we're entering a season worthy of celebration, one that's decorated with individual snowflakes — each one uniquely shaped — that, when bonded together, are a force of nature. We honor it by carving through it with skis, snowboards, and snowmobiles; by breaking a trail across it to explore the forests and meadows on Nordic skis or snowshoes; or by simply observing it, taking in its enchanting beauty in quiet contemplation of what is and what may be once it melts into spring.

So, it seems fitting that we also celebrate the fluffy stuff in this winter issue of Big Sky Journal. Here, contributor Melynda Harrison describes zipping through the wilderness on the back of a dog sled as "both intensely thrilling and infinitely peaceful;" William Westermeyer documents the striking beauty of winter in Grand Teton National Park — where he and his friends braved the bitter cold to watch the sun rise over the Tetons — and Yellowstone National Park where, unlike the tourist-filled summers, he found it "easy to find solitude and quiet;" and photographer Daniel Cox documents the wildlife that survives and thrives there in some of the harshest conditions imaginable.

In these pages, you'll also read about three regional businesses that are making waves in the backcountry ski and snowboard industry, while also helping to improve the experience, save the environment, and promote safety in avalanche terrain; a miraculous story about the grizzlies' return to the Big Snowy Mountains of central Montana, a place they haven't been spotted in decades; and, hitting a sweet note, a look at bean-to-bar chocolatiers who are introducing worldly flavors to the Treasure State.

As the snow falls this winter, I hope it inspires peace, introspection, and childlike wonder, and that you find ways to relish in its extraordinary beauty. Let the winter fun begin!