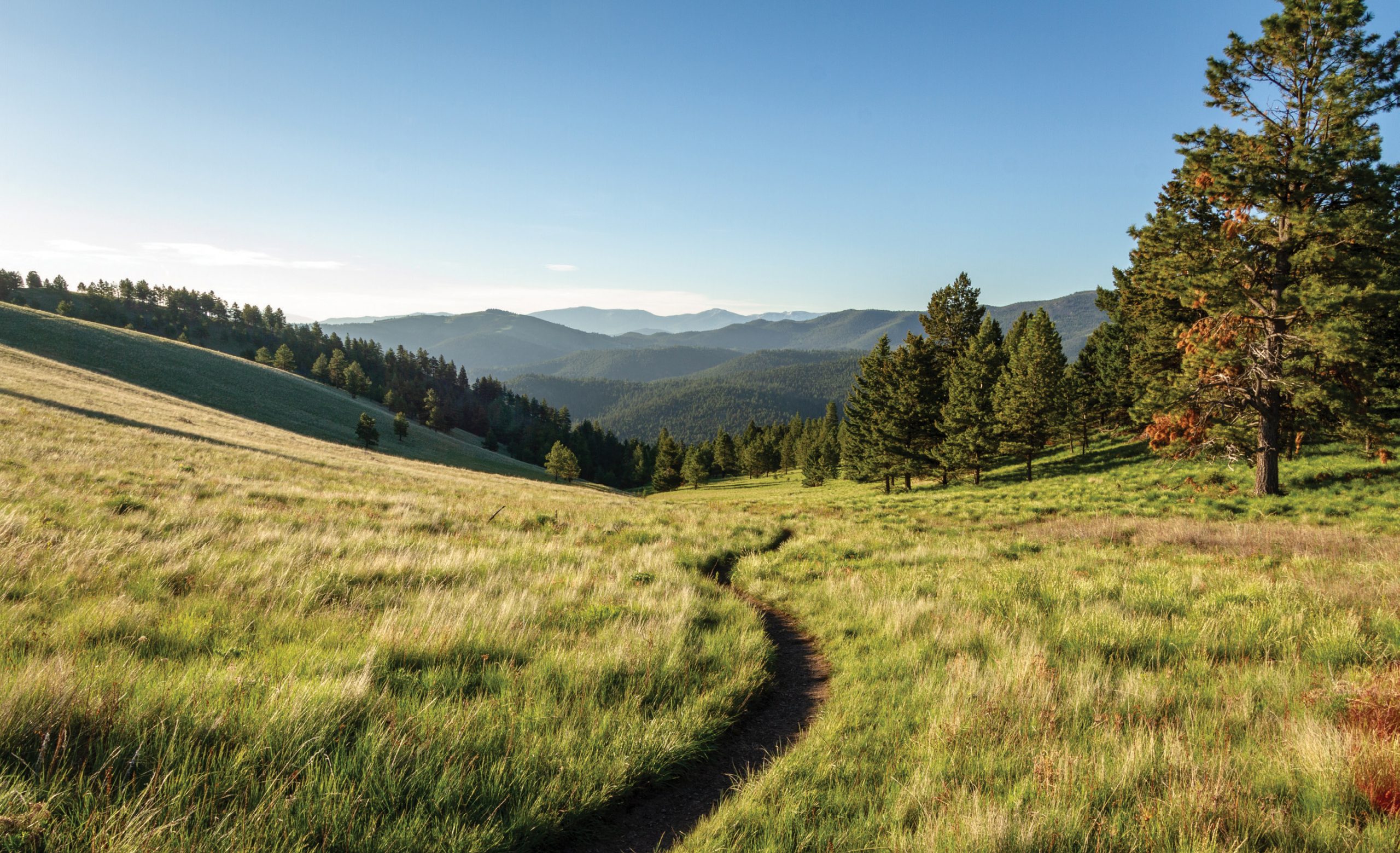 02 Jun

From the Editor: Healing Through Nature

in

Writer Thomas McGuane made Montana his permanent home in 1978. After working hard in Hollywood and playing
hard in Key West, Florida — where he was known as "Dr. Berserko" — he decided to trade in the thrill of a peripatetic life for Montana's big skies, wide-open spaces, and, most of all, its rivers. As an avid fly fisherman, it was time spent on the water that gave him a genuine appreciation for nature and the clarity that one can find within it. When fishing, McGuane says, "You feel like you're part of the processes of the natural world. You think about mortality and the bigger questions — and you have a lot of time to think."

McGuane's words are especially poignant during these extraordinary times. As the world was rocked and silenced
by a pandemic, and people around the globe were required to stay at home, those of us who live in the Northern Rockies were able to turn to nature, whether it was on a river or trail, and have a peaceful place and the space to just think. Or to not think. While anxiety and fear of the unknown were running rampant, spending time in the great outdoors felt like a great escape. And it wasn't lost on me that many people in urban settings didn't have this outlet.

While every issue of Big Sky Journal celebrates the communities, people, places, wildlife, issues, happenings, and just about everything else that makes the Northern Rockies so special, while the world is slowly coming out of hibernation, it feels like a bigger celebration than usual is in order. Because many aspects of our lives felt so out of control for a while, as they get back to normal, small things feel bigger — what was perhaps once overlooked before is now more appreciated.

Although many of the music festivals and events that we look forward to each summer have been canceled, in
our region we can still lean on the great outdoors to entertain us and to turn to for respite and clarity. Now that the
snow melted, we can get deeper into the woods, higher on a mountain, and further up a river, and, in many ways, this issue is a reflection of that.

Along with the story about McGuane's wild and wonderful life as he launches merrily into his 80s, we cover the elusive wolverine, which, although still sparse, has re-established itself to a degree in Montana; the Forest Service cabin rentals, which are hidden gems tucked away in magical settings; the wonder of hot air ballooning in the Teton Valley; and a look at a sensational grizzly tale and the eccentric writer who created it, among many other stories that serve as a tribute to our area.

Whatever you turn to during this time of healing, I hope something in this issue sparks a feeling of hope, inspires you
to take advantage of our wilderness, and leaves you with a sense of gratitude for the great escape that nature offers us
every single day.