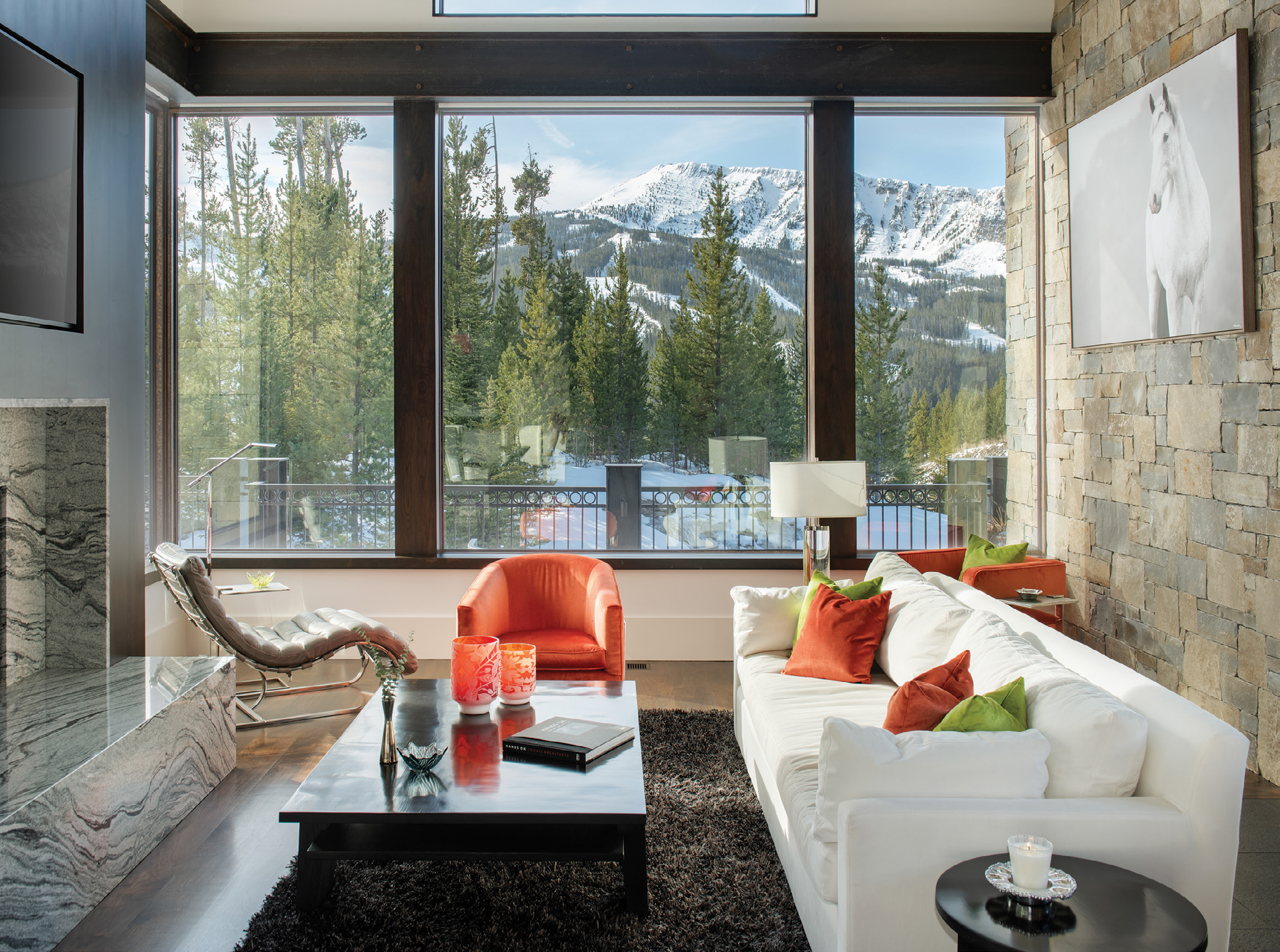 07 Apr

From the Editor: Framing Nature

in

If there's a common theme that's become firmly established in today's mountain architecture, at least in this part of the Rocky Mountain West, it has to be windows. Whether appearing in homes with more rustic and traditional sensibilities, or in those that are contemporary and modern, framing the view, whether it's of mountains, forests, prairies, rivers, or lakes, is central to the overall design.

In just about every story we feature in this annual HOME issue, there's mention of "bringing the outside in." And this all makes perfect sense for homes in the Northern Rockies. After all, the beauty that surrounds us here is most likely the homeowners' very reason for putting roots down. The feeling of awe that nature inspires, the sense of relaxation and escape that comes from simply looking out a window and seeing the sun setting over a craggy peak or a body of water, well, there's something marvelous in that.

Often faced with the challenges that come with high-elevation sites or sloping lots, architects and builders in this area are put to the test, spending hundreds of hours calculating the best ways to reach their clients' goals of maximizing the views. And once that's established, those vistas become central to the home's theme, often with walls of windows framing them ever so perfectly. So perfectly, in fact, that many interior designers choose more muted colors, fixtures, and accessories so as not to compete with Mother Nature, but rather to showcase and highlight the landscape within the architecture.

This issue, as always, is a tribute to these architects, builders, and interior designers, and also the artisans in the Northern Rockies who collectively work to bring the wonders of nature into these thoughtfully crafted homes. We hope you enjoy discovering the ways in which their hard work has come to frame the landscapes that bring so many people here in the first place.