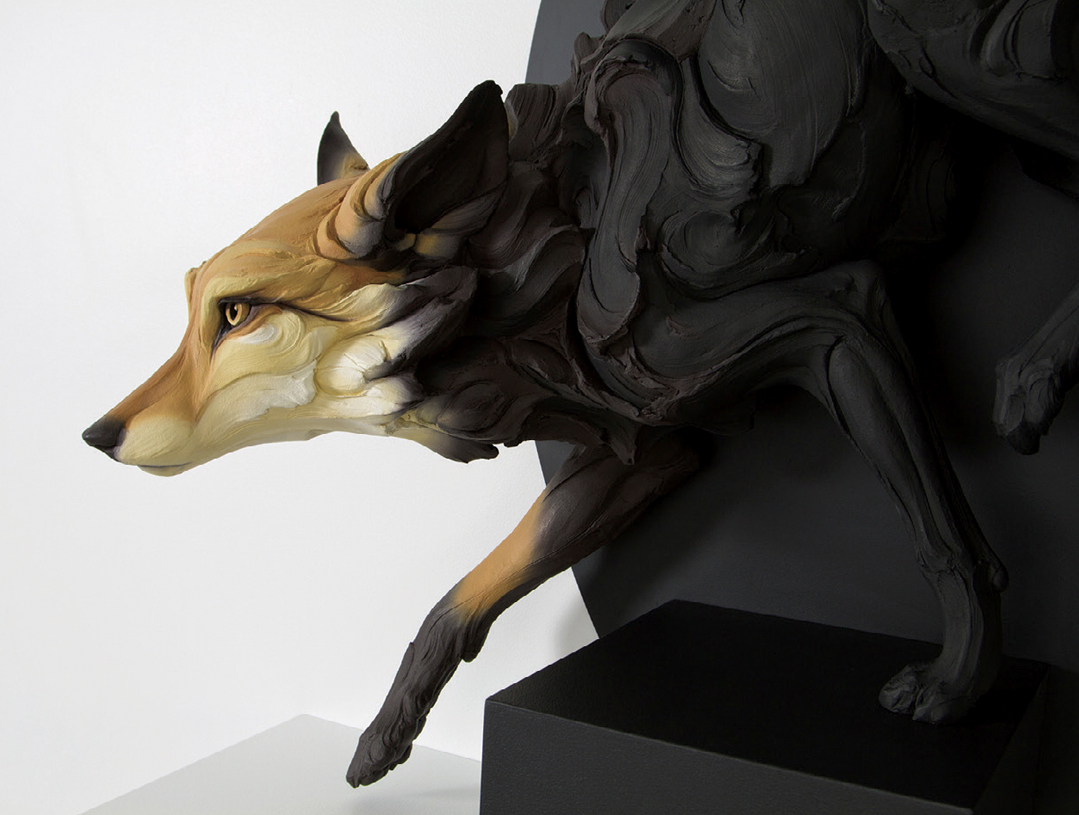 Beth Cavener | Through an Empty Place (detail) | Stoneware, paint, wood | 67 x 47 x 12 inches
14 Aug

From the Editor: Creative Lessons

in

As an editor, putting each issue of Big Sky Journal together is like working on a puzzle. There are different components that make up the final picture, and you hope that when it's all pieced together, it fits well and that the stories complement each other and the season or overall theme they're intended to cover. The annual ARTS issue is a little different: Knowing that we're going to cover artists of all types from our region, the issue is rooted in creativity and naturally fits together. But what strikes me about this one, besides the
fact that we have so much talent in the Northern Rockies, is that every artist's tale seems to convey a lesson.

Due to the state of the world, perhaps these lessons just resonate with me more right now. Whether it's a reflection on what inspired them to become artists, the messages they hope to convey through their work, or the freedom that exists in doing something they're truly passionate about, I find the wisdom imparted by each artist valuable.

Through her work, sculptor Beth Cavener, for instance, seeks to inspire empathy by giving the animal figures she creates relatable human features. "I wanted to find a way to circumvent the specifics of human identity," she says. "So many of the struggles, conflicts, isolation, and misunderstandings seemed to stem from an absence of empathy — the ability to see yourself from the perspective of another's emotions and experiences." When people, even unknowingly, relate to her pieces, she hopes it helps them relate to others with more patience and compassion.

Artist M.C. Poulson spent the past 10 years painting Yellowstone's waterfalls — 50 to date — and has always been driven by a sheer passion for creativity. "I realized that you have to be happy within yourself, follow your own intuition, and not worry about what sells and what doesn't," he says. Art has helped him beat cancer and discover the beauty of places he would never have seen, giving him a sense of purpose.

The work of five female artists from Jackson Hole, Wyoming, was recently featured in an exhibit at the Booth Western Art Museum in Texas. And although each artist works in different styles and mediums, and each has completely different ties to that area, it's an example of how important a sense of place is for the soul, and how everyone expresses that in their own way.

Artist Gordon McConnell found inspiration in the cowboy figures he grew up watching in classic Western films, demonstrating how impressionable childhood dreams can be. More recently, however, he's found himself conflicted by the violence that's conveyed through the iconic cowboy, questioning where his work will go next. And Montana-based artist Dick Idol is an example of how a collection of historic memorabilia can represent a life well lived and also inspire ongoing creativity.

Things feel pretty heavy these days. I hope that the lessons shared by the artists inside help you wonder at the world in a new way. I hope that these stories offer a brief respite, inspire creativity, and allow you to remember that there's still beauty in the world.