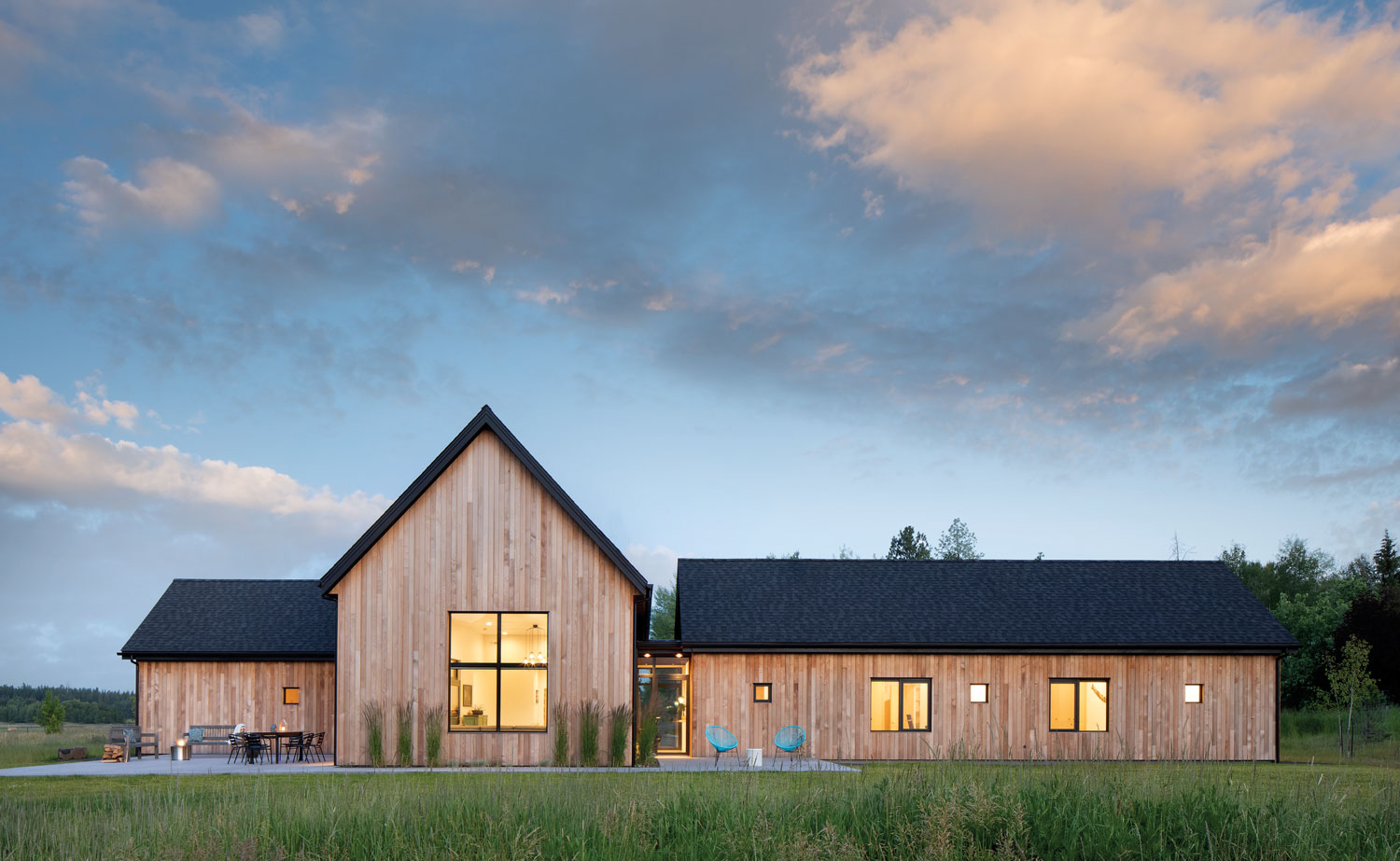 10 Apr

From the Editor: Call of the Wild

in

When people decide to put roots down in the Northern Rockies, whether it's in the ski towns of Big Sky, Montana, Jackson Hole, Wyoming, or Sun Valley, Idaho, or a fly-fishing or lakeside retreat on a waterfront setting, typically the allure of both nature and outdoor recreation is what drew them here — the call of the wild. So, it's no surprise that these same influences are translated through the homes they decide to build in this region. Even when they're inside, most homeowners still want to feel that connection to the wild places that lie just on the other side of the door.

In order to accomplish that, many architects and builders are designing homes that not only respect the surrounding environment but also blend somewhat surreptitiously into it. As seen in these pages, this is accomplished by setting a home into a hillside, or creating a horizontal layout instead of a towering vertical one.

Another way to accomplish this is by bringing the outside in: centering a home on the views and allowing those views to act as the driving force behind the architecture. We see interior designers who, instead of competing with those views, accentuate them in the color palettes, materials, and patterns they chose.

Today, more than ever, architects and builders are focusing on local, environmentally conscious materials, such as stone, reclaimed lumber, or, in the case of one Jackson Hole home, the use of a massive, naturally-felled tree to anchor a stairway. Through this use of local and natural materials, many new homes resemble structures that could have been here for hundreds of years, such as a lakeside home in Northwest Montana that, upon first glance, is reminiscent of a grand lakeside lodge erected at the turn of the 20th century, or another that takes on the look of a homestead, albeit with more square footage and modern and environmentally conscious conveniences.

Other homes feature more subtle design touches, such as one in which the rooflines were designed to mimic the outline of its mountain backdrop, and another one designed with slightly tilted walls in order to capture an entire viewscape. 

What these different themes boil down to is that homeowners drawn to the Rocky Mountain West want to feel a connection to this part of the world by creating homes that tie into the natural surroundings and capture an authentic sense of place. In this issue, you'll read about the talented architects, builders, interior designers, artisans, and landscape designers in our region who bring this call of the wild to life through their craft, careful attention, and collaboration with others.