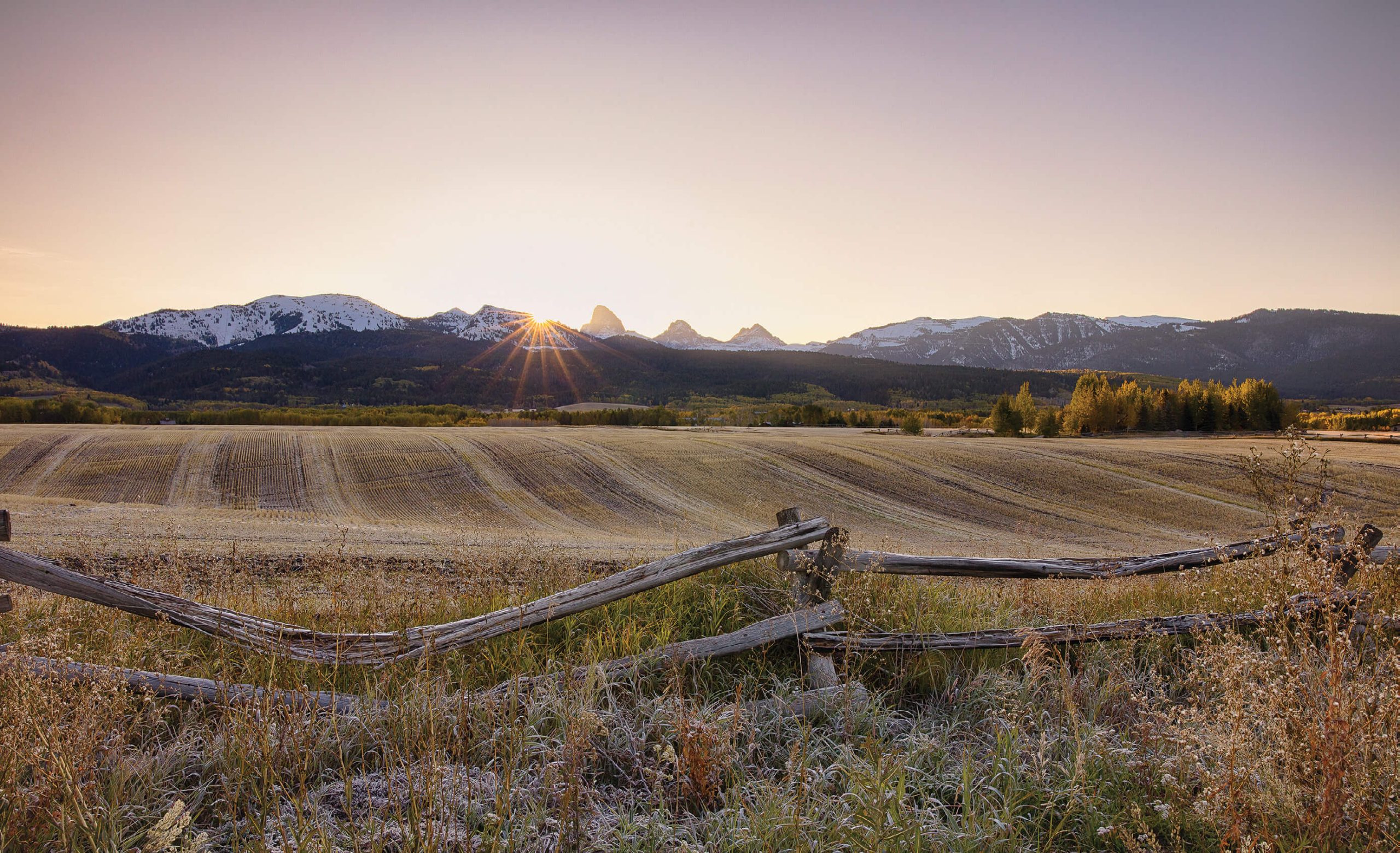 Photographed by LINDA LANTZY
29 Sep

From the Editor: Bridges to the West

in

I write this coming off a weekend spent in Jackson, Wyoming, having driven through Montana, Idaho, and Wyoming to get there. The fir and spruce forests extending from Big Sky to Island Park open up into rolling cropland near Ashton, which meets the expansive Grand Tetons near Tetonia. Witnessing this changing landscape, I was reminded of the diverse splendor of the region, on full display thanks to a gentle autumnal embrace that coddled grasses green and teased leaves yellow. What a backdrop for celebrating the Northern Rockies.

My trip to Jackson Hole was timed to attend the 31st Annual Western Design Conference Exhibit + Sale and enjoy the Jackson Hole Fall Arts Festival, two events that extol the beauty and creativity of mountain living.

Held at the base of Snow King Mountain, with the resort's grassy ski slopes alluding to a forthcoming winter of fun, the Western Design Conference offers an opportunity to meet the varied regional artisans highlighting the heritage of Western design. According to executive director Allison Merritt, this event strives to preserve traditions that define the American West and serves as a bridge between the public and those immersed in their crafts.

I certainly appreciated this opportunity for connection. Whether it was feeling the hand-painted suedes made by Ewka Kielszewska, discussing inspiration with Bozeman artist Kimbie Noble, learning about the process of crafting an antler-and-elk bench with By Western Hands makers Doug Nordberg and Scott Wilson, or hearing the inside story of a Lakota horse mask made by Quill Bill Creations, experiencing these functional pieces of art and witnessing the enthusiasm of the artists was a refreshing change of pace from my own busy summer spent outdoors.

Coinciding with the conference, the Jackson Hole Fall Arts Festival 12-day celebration of Western art includes gallery walks, new exhibitions, artist showcases, art auctions, and a quick draw. Early in the festivities, art galleries partnered with area restaurants for the Palates & Palettes Free Gallery Walk. As community members tasted bites from local eateries, they mingled with artists and their representatives, often standing shoulder to shoulder before large-format photography and artwork. This inclusive event, like the Western Design Conference, cultivated a spirit of connection to Western art in all its iterations.

Back home in Montana, I'm alight in the aftermath of so many shared moments with the passionate artists, makers, doers, and thinkers of the Rocky Mountain West. As we celebrate our 30th year producing the Big Sky Journal, and I round out one year as its editor, this Fall issue salutes the defining characteristics of the region and all those who find inspiration here.