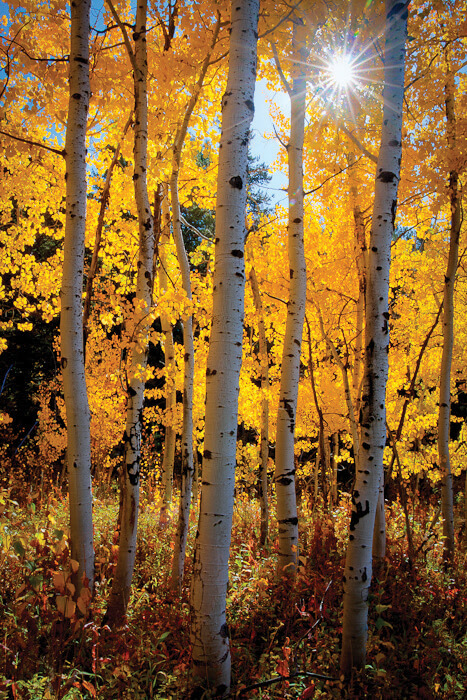 Photographed by LINDA LANTZY
28 Sep

From the Editor: A Perspective on Fallen Leaves

in

For me, the shifting leaves of fall are a regular reminder of change. In the latest days of summer, I scour tree branches for signs that Jack Frost is on his way, a vestige of youthful anticipation for the coming snow. Nature's canvas, the forest fills with vermilion, ochre, and tawny hues. The very air shifts, exchanging summer's dry heat for a brisk, enlivening breeze. There's a thrumming on the wind as squirrels store their caches, geese migrate south, and bull elk croon to their cows. Soon, those sounds will soften as muffling snow descends and winter reclaims her hold on the Northern Rockies.

In my youth, fall meant a return to school and the start of a new year. These days, it is a physical transition: I exchange my sandals and imitation caddisflies for thermal layers, Thinsulate, and down. What a timely season it is for the passing of batons. As the new editor for Big Sky Journal, I appreciate former editor Corinne Gaffner Garcia's contribution to this fine publication and I'm thankful for the opportunity to steward the next phase of its production.

This issue is imbued with the season: Within its pages, you'll find stories of exploration, restoration, and change. You can celebrate this region's hallmark musical performance by learning about the annual elk breeding season, as well as appreciate efforts to conserve one of this area's distinct upland game birds. You can follow the journey of several women as they bravely explore their newfound hunting passion; and, perhaps, you will find inspiration to try something new yourself in Montana's Yaak Valley or Idaho's rugged Sawtooth Mountains, both of which are explored herein.

Change is an inevitable constant. This merging of the new and old — the quiet coming together of the two — is happening around us all of the time, transforming moments like so many fallen leaves.

As change shifts the world around me — in this instant, most noticeably in the trees — I sit with long-time fishing guide Richard Parks' words as he reflects on the profound change brought to Paradise Valley following the historic June flooding of the Yellowstone River: "Having perspective a little longer than 30 days or even a year can help you understand and deal with the dynamism of natural systems." While Parks is describing change within an ecosystem and how it defines a place, so, too, does change affect our own beings, shaping our own nature. Cheers to the transformation ahead.