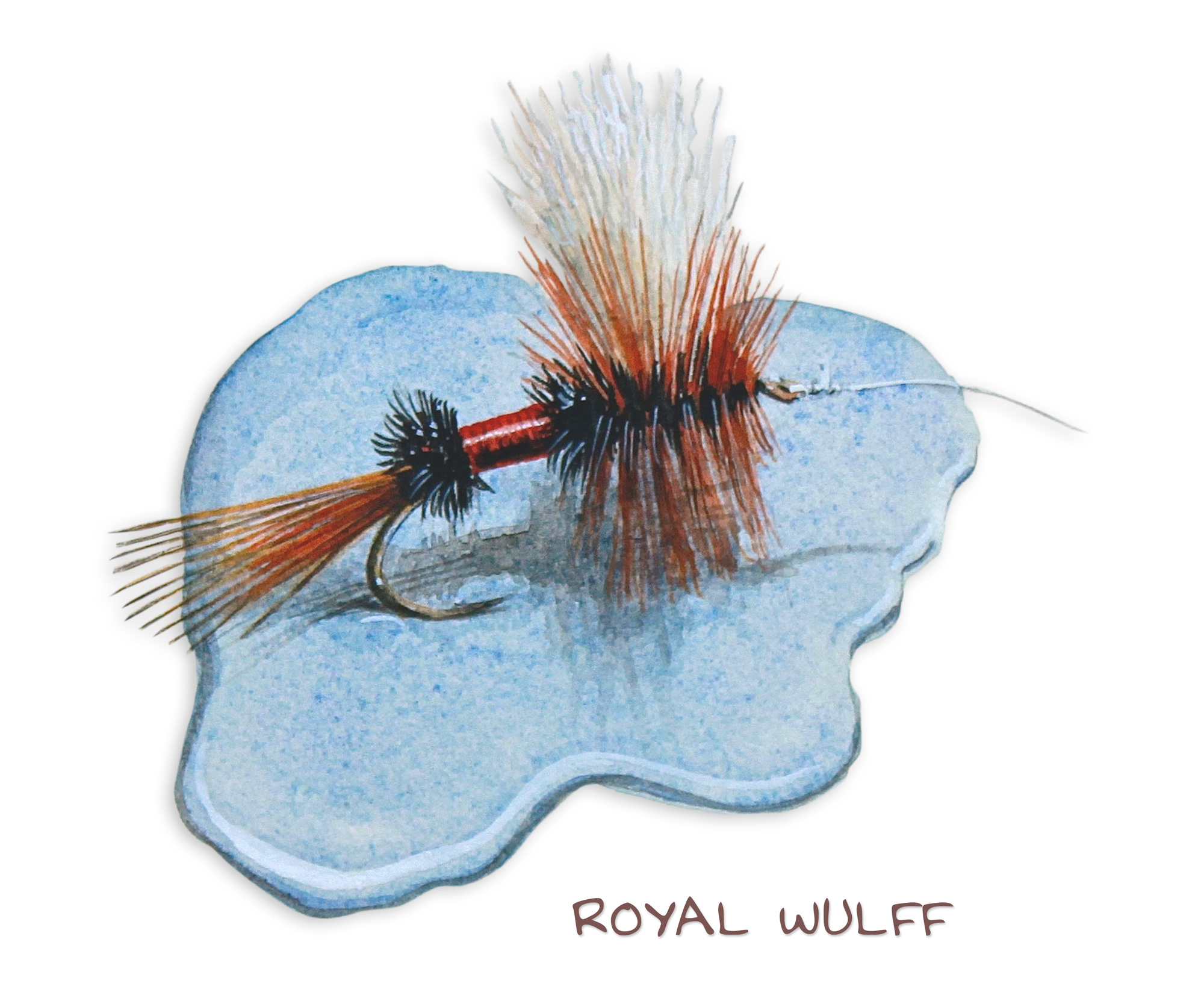 24 Jul

Outside: Fly on the Wall

in
---
Adam Trina Got it like most of us get it, only his "What are you going to do with your life?" moment came from a client he was guiding on Montana's Smith River, not from his family back in Ohio.
That happened in 1991 and Trina's answer to the client's question didn't suffice. Trina, who's now 38 and the owner of Columbia Falls-based Montana Fly Company, told the man, "I'm just going to guide during summers and tie some flies and ski during winter."
That client, however, had spent much of the 1980s in Costa Rica and thought the region was ripe for a fly-tying factory. And he thought Trina was the guy to spearhead such an effort. So he posed the question.
By 1998 Trina had investors and a business plan in hand and moved from Montana to Costa Rica to oversee the new operation, which grew quickly to employ 50 people.
After two years Trina realized that doing business in Costa Rica was too expensive and he noted where the competition — Umpqua Feather Merchants; Idylwilde Flies; and Rainy's Flies, among others — were setting up operations. So, in 2000, Montana Fly Company opened a fly-tying factory in Asia — Chiang Mai, Thailand to be specific — and followed with two more factories in that country shortly after. These days Montana Fly Company employs more than 400 people in Thailand and an additional 15 people in Columbia Falls. Ten representatives serve markets in the U.S., Canada, Japan, New Zealand, Australia, South America and Europe. The factories in Thailand pump out — get this — about 40,000 dozen flies a month. And that, Trina says, is a far cry from what he envisioned when that simple question, "What are you going to do with your life?" sent him on this wild ride.
"Initially, I just wanted something to do during the winter when I wasn't skiing and I thought a 20-person factory to serve the Bozeman and Missoula markets would be about right," he said. "I never imagined it would become as big as it has."
Trina's interest in fly fishing and fly tying began when he was young, being raised by two schoolteachers in Youngstown, Ohio. The family spent summers in New York, fishing and hiking in the Adirondacks. Trina recalls a gift he received in elementary school as a life-changer.
"I started out fishing with a spin rod and a bobber and flies, but then I got a fly-tying kit in sixth grade," he noted. "Then, in high school I tied flies with Fran Betters who had a shop on the AuSable River."
Soon, Trina was considering his future with a distinct interest in aquatic biology. He narrowed his college choices to three institutions, but he visited the University of Montana first and said, "This is where I'm going to be." He didn't bother visiting the other two campuses.
After college he and his former wife moved to Whitefish, where she set up a physical therapy business. Trina secured a warehouse in Columbia Falls, the humble beginnings of Montana Fly Company.
Trina says, "This whole thing started out as a group of guide buddies showing me their favorite patterns," but today he and Livingston, Mont.-based partner Duncan Oswald sort through about 500 fly pattern submissions each year.
And which are Montana Fly Company's top patterns? According to sales records they are: Trina's Carnage Hopper; Carlson's Purple Haze; Swisher's PMX; and Kyle's Beadhead Sally.
Once a pattern makes the cut, production tyers crank out about 50 dozen as an initial investment. "Time and training for each pattern isn't much," Trina said, "because one of our tyers can learn a new pattern in a few hours. So it doesn't take long to bring a new fly to the market."
Despite his successes, Trina says the commercial fly-tying market becomes more difficult each year, beginning at the product level where, he says, "it's tough to put feather and hair on a hook and make it look different from what people have seen in the past and still catch fish on it."
Trina also notes a major shift in the availability of an Asian workforce — a problem tied to the global economy and a weakening of the American dollar — despite MFC's interest in its employees' quality of life.
"Our main factory is beautiful, like an Asian boutique," Trina said. "We have five floors that are all air-conditioned. Everything is clean and it's a family environment. The Thai people would work seven days a week, but we have them work six, which is normal. On Saturdays the kids don't have school so they come to the factory. Typically we'll have 20 of them running around.
"We take pride in the way everything looks and feels," Trina added. "Most of the tyers aren't wealthy and don't have nice homes to return to so we want to provide an attractive workplace where they can spend their time."
Montana Fly Company's Asian employees make about 50 percent more than an average Thai employee with a college degree, the equivalent of about $14 or $15 an hour in the United States. Trina admits, "It's a good job, but it's a hard job and most of our tyers take materials home to tie in the evenings and on Sundays."
Despite those efforts Trina is having trouble recruiting new tyers, a problem that was especially distinct last year.
"The domestic markets are booming in Asia right now and there are more jobs than ever," Trina explained. "The workforce used to be in factories exporting product, but the domestic economy is really building. In addition, the weakening of the dollar versus the [Thai] baht has given us about a 25 percent hit."
These days MFC is broadening its product range by commissioning artists, including Bern Sundell, AD Maddox, Josh Udesen, Travis Sylvester, and Becca Schlaff, and placing their work on specific products, such as UV neck gators, fly boxes, shirts, water bottles, and even Trout Skins, MFC's iPhone covers. In addition, MFC sells a bevy of fly-tying tools and materials exclusively through shops and catalogues. Other MFC branded soft goods, including chest packs and hip packs, should hit the market in 2012 or 2013.
"During the first 10 years we didn't have a brand," Trina noted. "We were just flies. If you are a user and shopping online or at a fly shop, you don't even know where your fly is coming from or which brand it is. But now we have a product line and we are starting to market the brand and we are going to start a big revolution in the way specific flies are marketed, too. We will do it in a way that is environmentally conscious and [fly] bin friendly, too. In the future you will know when you are buying a Montana Fly Company fly."
Trina and Oswald have also delved into the outfitting game by partnering with locals and securing exclusive leases on two of Thailand's best rivers, 60 miles on one and 30 miles on the other. Their operation runs from November through June and targets blue and golden mahseer along with jungle perch. Those fish, which range between 3 and 15 pounds, take standard flies, such as Hare's-Ears. But, the mahseer also eats fruit that falls off overhanging trees. To take those fish on the surface anglers must use flies that specifically match that fruit. Trina does not envision a big market for those flies so don't expect to see them in MFC's catalogue anytime soon.
Although Trina has his hands full running a full-fledged company, and spends seven months a year in Thailand, he still finds time for his two daughters, Holly, 7, and Jayme, 9. Naturally, the girls are tying flies, but Trina notes their interest in current fashion — "instead of tying more steelhead flies, they are now putting the feathers in their hair."
Trina also finds time to hike and he often heads north of the border to fish in southeast British Columbia, which is only a 45 minute drive away from his home.
"I like living in Whitefish because it feels like a small town with a great community, but it's a resort, too, and has lots of good food and people with new ideas. And it's close to [British Columbia]. I love going up there to fish for bull trout and cutthroats."
While Trina values his time in and around Whitefish, you might find him anywhere in Montana between June and September when he serves as the sales rep for the region, personally visiting fly shops and taking orders for existing and new patterns.
That schedule may not have been what Adam Trina envisioned when he made the choice to open a fly-tying factory in 1998, but it's also something that he has no regrets about: "It's all a lot more than I thought it would be but things are going well and I'm getting to do exactly what I wanted to."