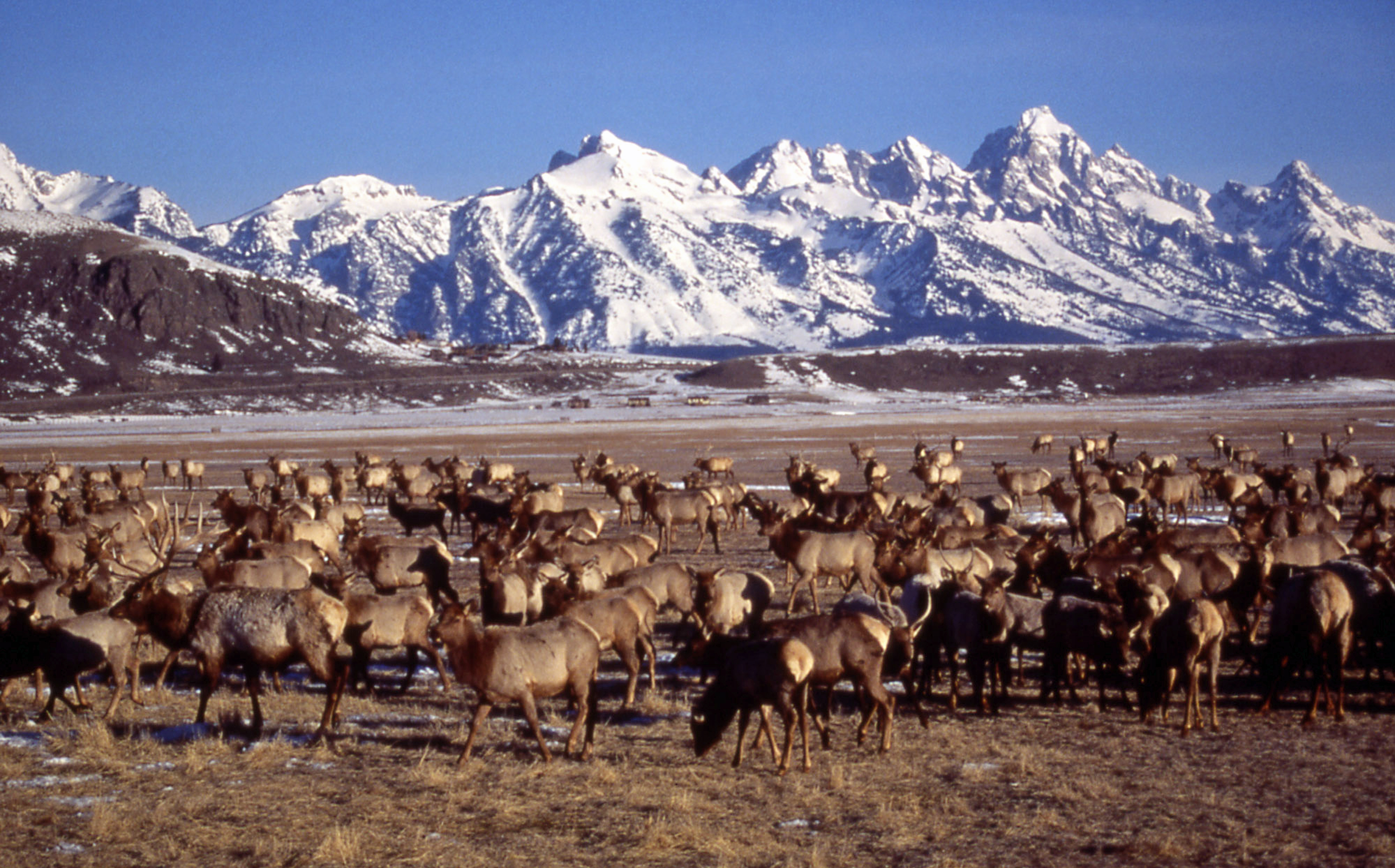 20 Apr

Five Reasons to Make Your Way to Jackson Hole this May

in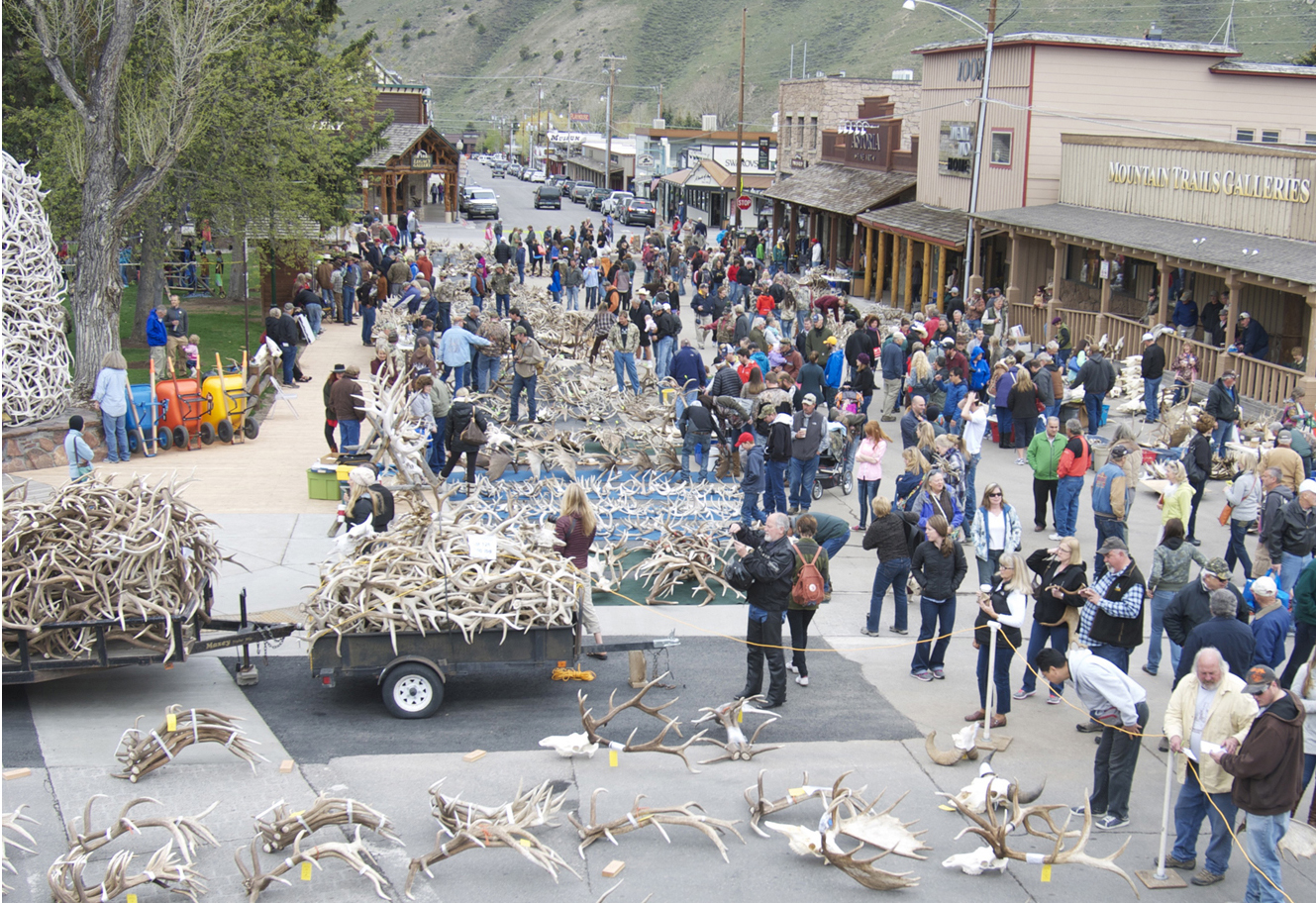 Family-Friendly Events, Wildlife Spotting & Conservation Awareness
May in Jackson Hole, Wyoming, offers a break from the renowned winter skiing and the stunning town of Jackson's record-breaking crowds of summer travelers — while presenting its own inviting reasons to visit. With a roundup
including the chance to experience Jackson's unique Western heritage, inspiring wildlife and a surprising culinary scene, here are five great reasons to make your way to Jackson this May — including two 50th anniversaries:
1. Elkfest: The lively annual Elkfest weekend this year celebrates the 50th anniversary of the Boy Scouts elk antler auction. Each year Boy Scouts gather naturally shed elk antlers on the National Elk Refuge, auctioning off thousands of pounds of antlers of all sizes within a few hours to international collectors and artisans – and with a large portion of proceeds going towards improvement projects at the Refuge. On Sunday, events include the popular High Noon Chili Cook-Off with samples of the hot stuff from a variety of local chefs and organizations vying for the "Best of the West" title. May 20 and 21, 2017; various venues including Jackson Town Square.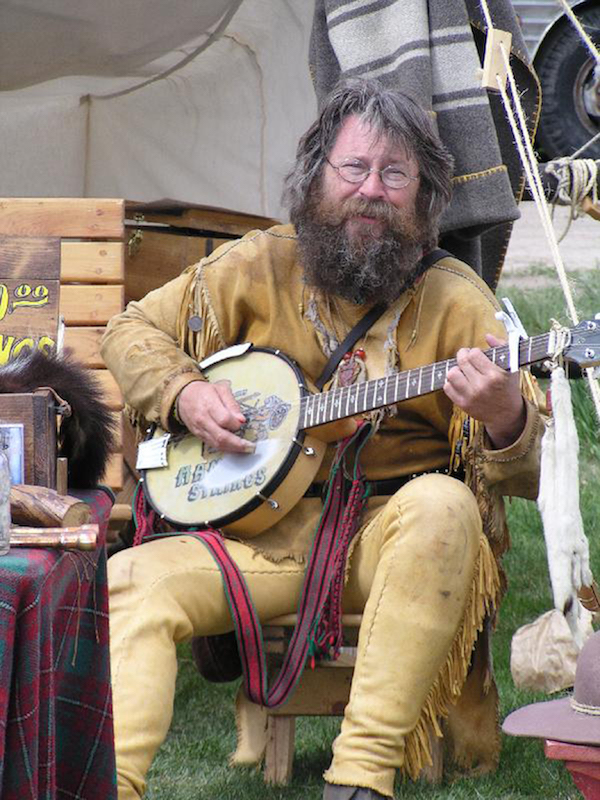 2. Old West Days: Memorial Day weekend in Jackson Hole brings family-friendly events focused on the area's Wild West historywith Old West Days, beginning with one of the U.S.'s few remaining horse-drawn parades on Saturday morning, followed by kids' crafts and live Western music on Jackson's famous elk antler-framed Town Square. Mountain Man Rendezvous and Traders Row at the Teton Fairgrounds entertain crowds with bow and arrow competitions and hawk-and-knife rivalries between costumed mountain men. And craft beer fans can raise a glass at the Old West Brew Fest, also on Town Square, for Saturday sampling of the best brews from all over the region. May 26 – 29, 2017; various venues including Town Square and Fairgrounds.
3. Wildlife Spotting: Spring activates bears, wolves and other wildlife in search of food for their babies in nearby Yellowstone National Park and Grand Teton National Park, a perfect opportunity to see cubs, pups and even American bald eagle chicks or Trumpeter Swan cobs. Wildlife Expeditions of Teton Science Schools offers a three-day Spring Wolves & Bears adventure to rival an African safari without leaving the U.S. Also celebrating its 50th anniversary, Teton Science Schools has a long history of educating visitors in the Greater Yellowstone Ecosystem, where they can experience wildlife in this ancient habitat while delving deeper into the ecological context of the animals and parks. Select dates May 4 – June 7, 2017; trips depart from and return to Jackson.
4. Off-Peak Room Rates: While Jackson Hole's biggest seasons may be winter and summer, spring offers not only better hotel room availability but many accommodations also offer special deals on rates. With Jackson boasting an enormous variety of hotels and lodging from budget-friendly to some of the most luxurious in the country, May provides plenty of choice for travelers.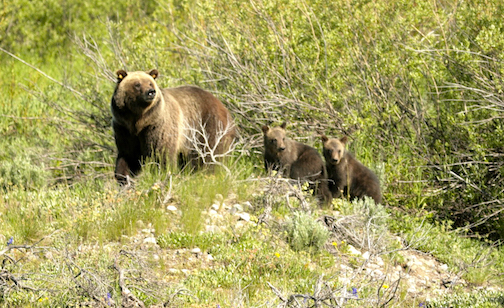 5. Shop & Dine Without the Line: Despite its modest size, Jackson has a culinary scene to rival many major metropolitan areas with cuisine ranging from the finest American fare to innovative Italian, Indian, Asian and Greek options all within walking distance of the historic Town Square. Summer and winter months can mean lines and waiting lists for most restaurants; the springtime creates more flexibility and a relaxing vibe – and even seasonal dining deals. Meanwhile the shopping scene for top winter gear is also ablaze as merchants clear out their stock to make way for summer, often offering significant discounts on fine mountain wear and sporting goods.
Conveniently located just 20 minutes from the Jackson Hole Airport, Jackson, Wyo., is served by major airlines including Delta, United, American and SkyWest. Reservation information for Jackson's numerous hotels and schedules for events and activities year-round may be found at www.jacksonholechamber.com. For a full calendar of Elkfest and Old West Days events visit http://www.jacksonholechamber.com/events/ or contact Maureen Murphy at Jackson Hole Chamber, 307.733.3316.