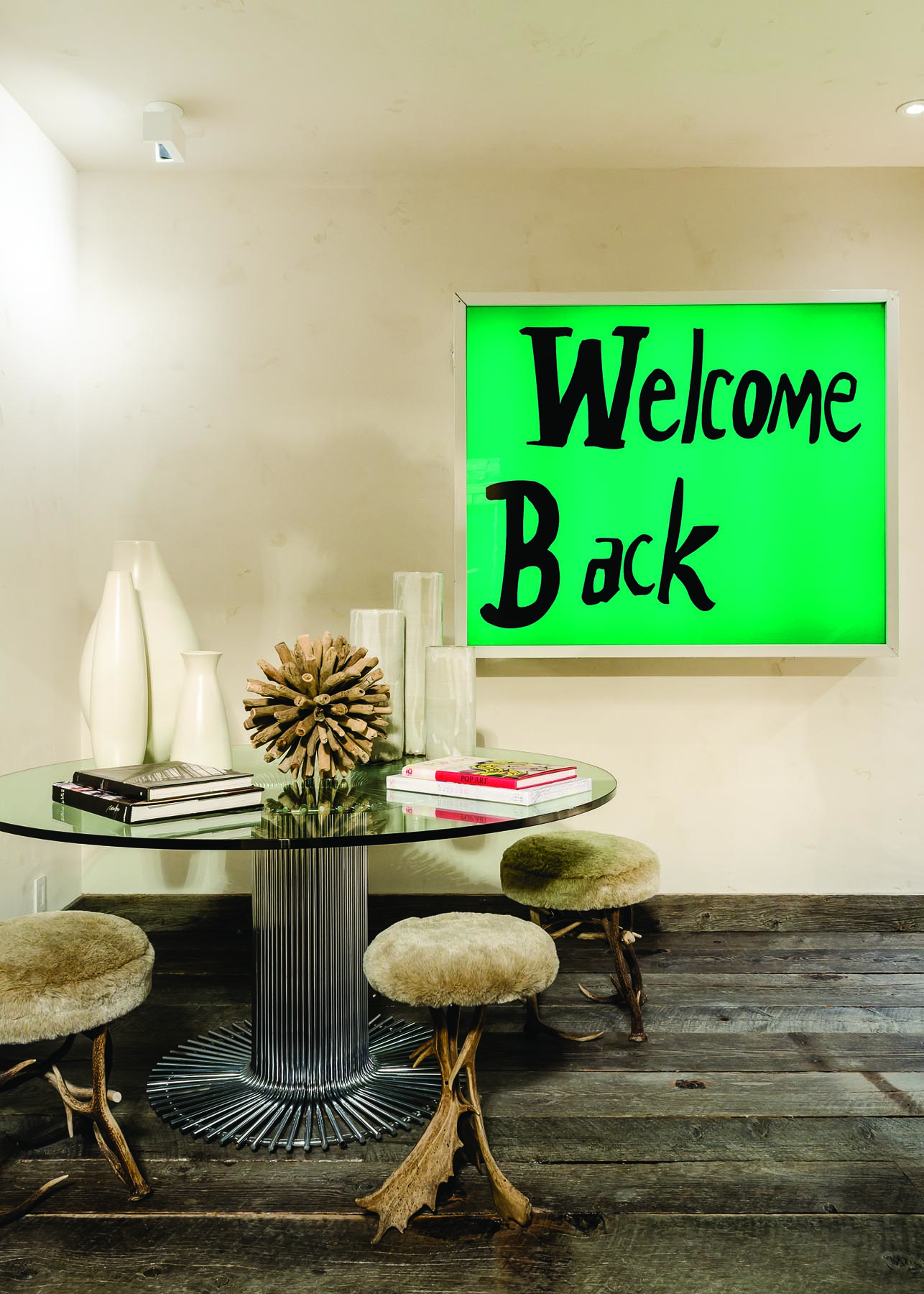 23 Aug

Letter from the Editor: Design Trends

in
---
There was a time when just the mention of living in the Rocky Mountains conjured up one image of home: the log cabin.
Today that image has been upgraded. A trend toward blending contemporary tastes with earthy materials has emerged. A cabin is as likely to feature Lucite chairs instead of vintage Molesworth; a western landscape is as likely to be framed by commercial-quality steel-framed windows, as it is with classic mullioned panes. Artwork can range from Abstract color fields to time-honored landscapes. The change has evolved partially for practical purposes (in the old log cabin there wasn't room for entertaining-style kitchens or home theaters) and partially because of a shift in aesthetic taste (stripped down interiors that accentuate the outdoor scenery as much as the interior spaces) toward a modern style.
Interior designer Kathy Koelzer, of Montana Expressions ("Western Focus"), noted that the last five years have brought a style shift to the mountain region. "Interior design tastes have changed so much in the last few years," she notes, "where it was once about layering texture and patterns, the trend now is toward a much cleaner, streamlined look."
You'll notice that throughout this issue, along with the traditional style of mountain homes, there is another type of dwelling emerging. The new mountain home is a blend of sleek contemporary style with the warmth of aged wood. Simplified forms in furnishings, fixtures and art can punctuate the natural materials often used in mountain architecture.
In the JLF Architects-designed residence "Yellowstone Club, Post Moderne", principal Paul Bertelli says of this home that brings mid-century modern design into a classic rustic, reclaimed wood and stone palette, "It's a 21st Century solution, blending the art of nature, the art of distinctive materials, and an era of art that speaks to youth and vitality."
Broadly, this design shift speaks to a new generation of homeowners and revives the look of mountain style. It doesn't mean the traditional love of logs and the customary Western motif is outdated, just that there is room for different interpretations of living in the West. Whether it's modern mountain style or timeless Western design, we all call it HOME.