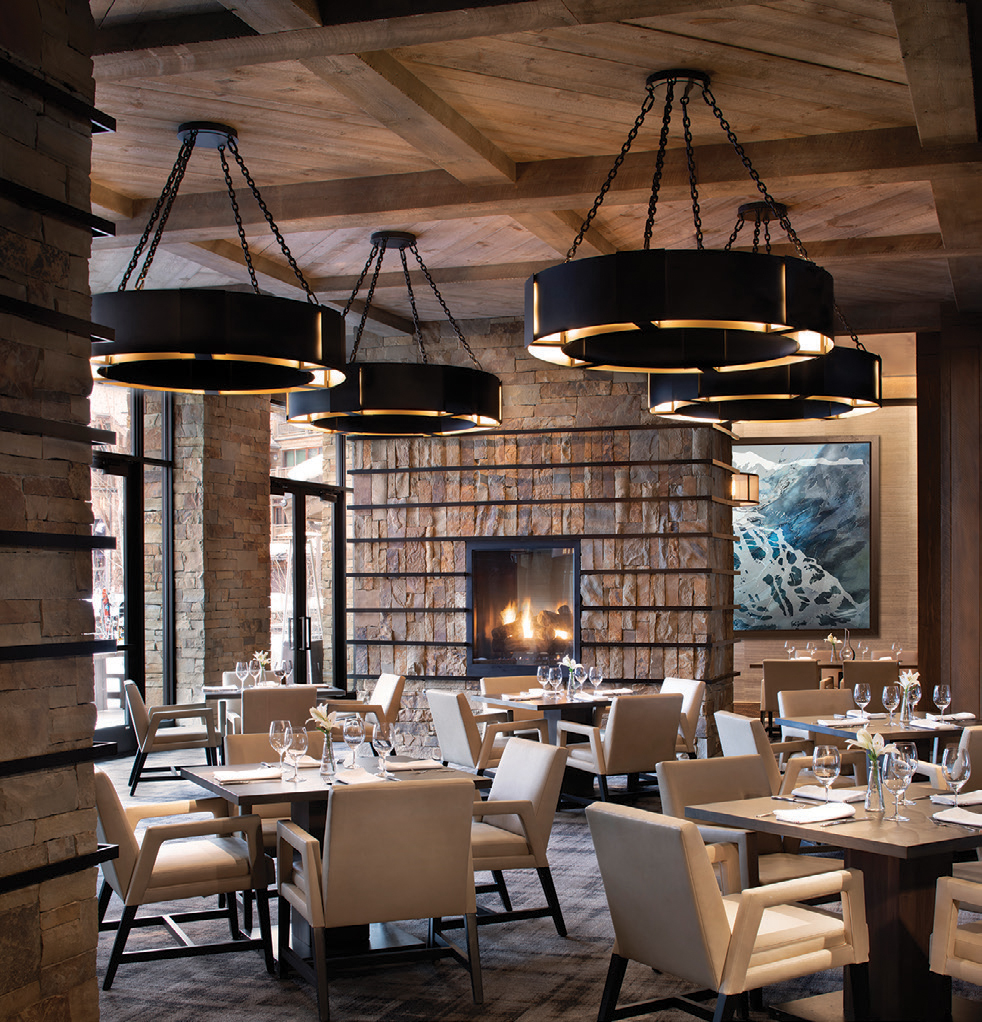 07 Apr

Design Elements: Yellowstone Club's New Village

in

Tucked away in the Rocky Mountains in Big Sky, Montana, just northwest of Yellowstone National Park, the Yellowstone Club has proved itself as a one-of-a-kind community since opening in 1997. The remote location that provides an enchanting getaway from the real world has certainly been one of the draws for homebuyers from around the globe, but the stunning views, the private ski and golf components, and the well-rounded amenities have added to the allure and the need for more real estate inventory and amenities as the Yellowstone Club nears its membership capacity.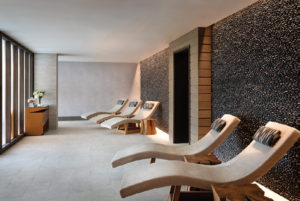 This need led to The Village at Yellowstone Club, a major expansion that was completed in the summer of 2019, adding more variety for homebuyers and a list of additional conveniences. The interior design was directed by the San Francisco, California-based BraytonHughes Design Studios, which took on the challenge of creating different looks for each space, while still tying them all in together. "Montana's history is long and storied, steeped in the folklore of the Old West," says Joel Villalon, principal of BraytonHughes. "Our design incorporates the influence of the Old West as well as the influence and expression of the natural landscape."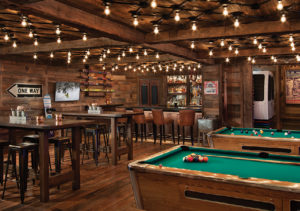 The Village is composed of three new buildings, two with amenity spaces on the first floors and residences above. Two new dining establishments were added, including a 6,600-square-foot roadhouse-style restaurant that features a classic décor inspired by Montana's rugged landscape through the use of raw, natural materials, thick wood textures, soft leathers, and simple patterned fabrics to create a cozy, welcoming ambiance.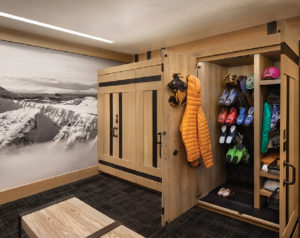 The second, a partnership with restaurateur and celebrity chef Ming Tsai, features Asian-inspired cuisine in a modern barn-like space with walls of windows that open in the summer, a high, light-toned, octagonal ceiling, large wooden doors, dark basalt stone tile, dark bronze metal trim, and a grand stone wall that frames a large fireplace. Other additions include a market with on-the-go fare, an après ski bar designed in a mining theme, a conference room, private offices, a new locker area, a 3,230-square-foot fitness center and exercise room, an indoor pool, and a 14,500-square-foot spa with a salon and barbershop.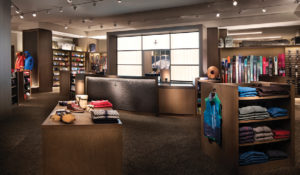 The challenges, according to Villalon, were twofold: to respect the rich geophysical landscape while creating a dynamic, fresh, and stimulating experience for a sophisticated, well-traveled membership, and to differentiate the new buildings within a unified village setting by having each one convey a unique aesthetic direction. "The Yellowstone Club is one of the most esteemed and exclusive private ski, golf, and adventure communities in the world," Villalon says. "As a designer, one can't help but be inspired by Big Sky's stunning natural beauty and rich cultural history. The opportunity to create the new village has been not only a great honor, but also an incredibly rewarding experience for our team." •