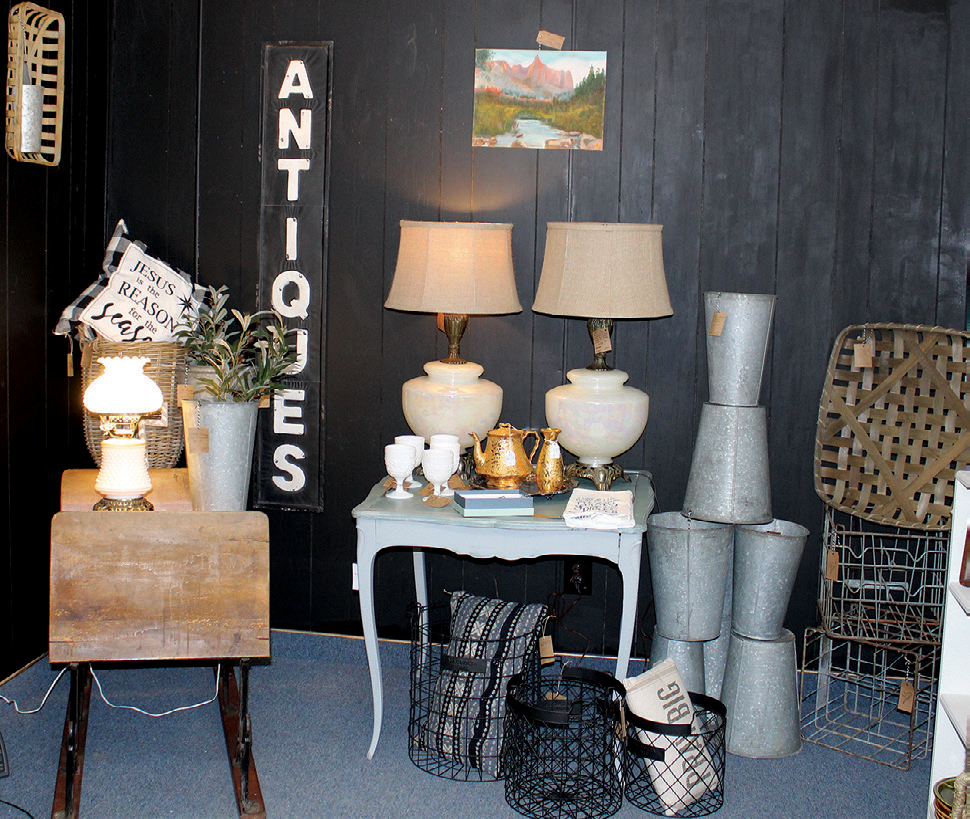 07 Apr

Design Elements: Uncommon Goods

in

If you happen to be a sucker for the out-of-the-ordinary, sometimes you're lucky enough to stumble upon a store that just kind of blows your mind, one that you can spend hours in, picking over every nook and cranny, trying not to miss a thing. Whether I'm driving through a small town or wandering around a city, I always make it a point to stop into a shop that catches my eye, and I typically U-turn for those with a vintage flair. Here are some recent home store discoveries — those that carry uncommon goods — and are worth the stop.
C+V HOME
Lewistown, Montana
cvhomemt.com
When Greg Clark and Frank Valach moved back to Valach's hometown of Lewistown, Montana, in 2014 after living in New York City, they noticed that there were no home stores that offered high-end goods like those found in bigger cities. Clark has a background in designing stores for major retailers, and putting that experience to work, the duo opened C+V HOME, an unexpected gem in a Montana town with less than 6,000 residents.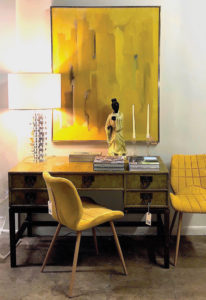 "Our purpose is to offer Montana and surrounding neighbors access to trend-right antiques and vintage home goods," Clark says. "Rather than compete with the many players who already do a great job in the 'lodge' category, we offer an alternative." At C+V (the initials of Clark and Valach), along with offering interior design work, they carry 18th- through 20th-century art, furniture, lighting, rugs, decorative accessories, and tabletop accessories of French, Italian, Portuguese, English, Danish, Swedish, and American origin, along with other one-of-a-kind designs.
Architect's Wife
Bozeman, Montana
architectswife.com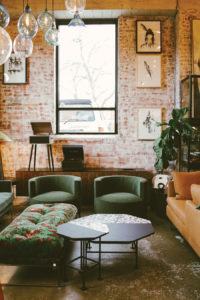 Just off Bozeman's hopping Main Street, in a historic brick building that once housed Montana Motor Supply (with the sign still intact), is a showroom with an immense and imaginative collection of contemporary and custom furniture, lighting, and decor with a Mountain Modern design aesthetic. Owner and interior designer Abby Hetherington hand-selects a variety of eccentric items and combines pieces from different periods and styles that all are rooted in high-quality craftsmanship. Upholstery, mostly sourced from Italy, is layered with American-made and found goods that ooze with personality, and feature vibrant colors and generous textures. A visual feast, it's a store that can suck you in for the good part of an afternoon.
Mountain Dandy
Jackson Hole, Wyoming
mountaindandy.com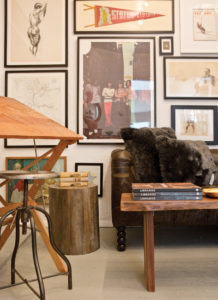 Stroll into Mountain Dandy, and you'll find a pleasant surprise in the small, touristy, world-class ski town of Jackson Hole. A shop that would be just as well suited for a hip neighborhood in an urban area, like San Francisco's Mission District or Brooklyn, New York, it features a wide selection of handmade and vintage items with a "masculine aesthetic." And although this trendy store is geared towards male styles and tastes — with a men's club vibe — the eccentric, hip, and stylish pieces are sure to appeal to anyone with modern sensibilities. Mountain Dandy carries a variety of household accessories with character, including barware, lighting, textiles, apothecary, furniture, and more.
Black dog Antiques
Anaconda, Montana
blackdogantique.com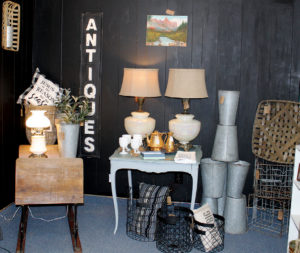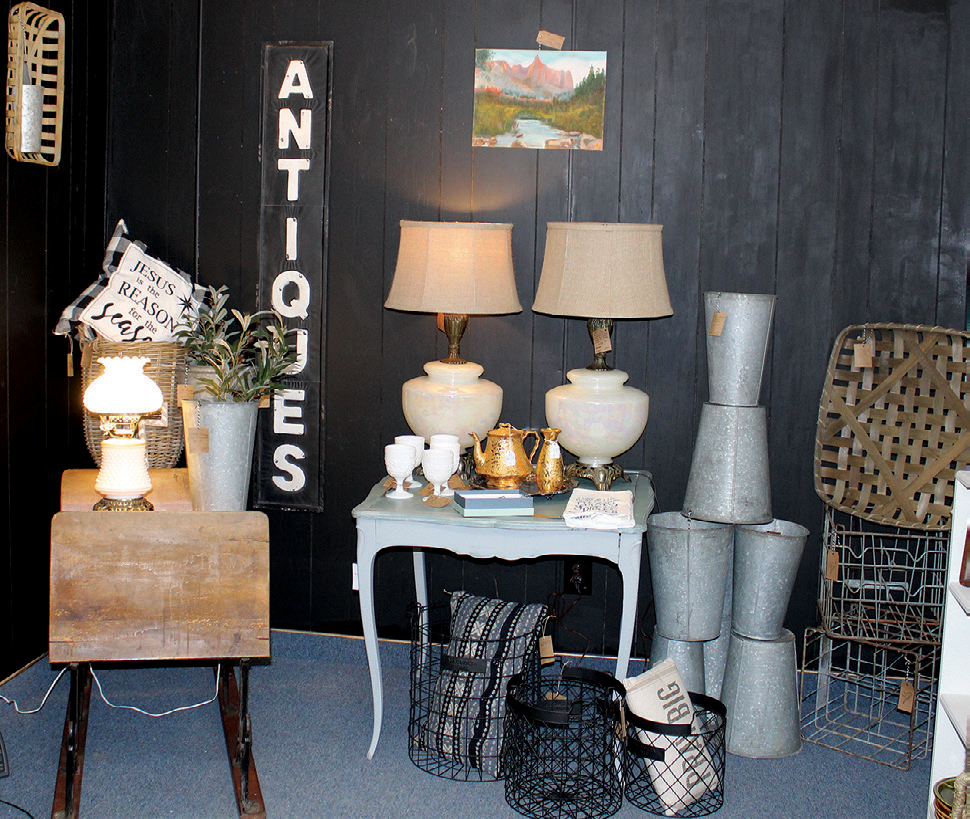 You can't miss the historic brick building that sits on the corner of East Park Avenue and East 3rd Street in the old copper mining town of Anaconda. With 10,000 square feet of retail space, this upscale resale store hosts unique treasures from more than 30 dealers, offering a creative mix of vintage pieces, antiques, collectibles, home decor, and gifts. Wander from room to room and explore the antique oddities that are mixed in with an insane variety of… well, just about everything: handmade rugs, walking sticks, benches, mirrors, birdhouses, cribbage boards, tables, furniture, jewelry, and more. And the "rustic room" features railroad memorabilia, antique snowshoes, and antlers, along with tokens and treasures from Anaconda's mining heyday.
Consignment cabin of Big Sky
Big Sky, Montana
stores.myresaleweb.com/consignment-cabin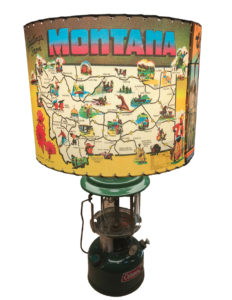 When longtime Big Sky locals Kerri and Kevin Fabozzi bought the Consignment Cabin in 2015, they infused it with an imaginative touch and expanded the collection of goods to include one-of-a-kind pieces with an ever-changing inventory. Kerri ran a popular vintage and collectibles booth called Funky Junque at area farmers' markets and festivals, which perhaps led to her flair for finding treasures. Along with a large selection of name-brand clothing, footwear, and jewelry, the Cabin specializes in the resale of high-quality, upscale, lightly used goods for the home, including furniture, lighting, artwork, antiques, home accents, and a number of unexpected gems.