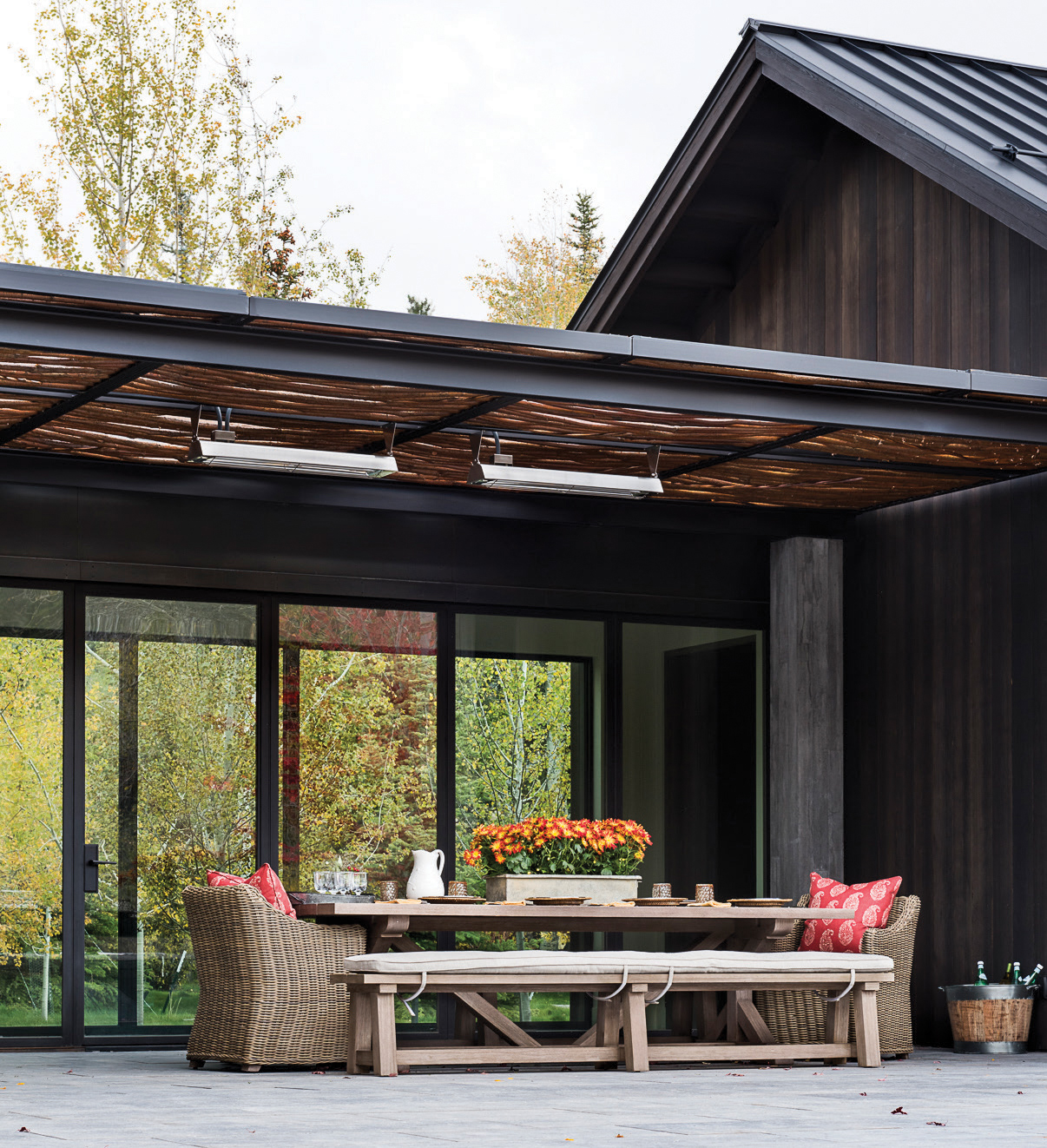 Shou sugi ban has become popular in the Northern Rockies for its refined look, and also for the way it protects the wood for longevity.
07 Apr

Design Elements: Shou Sugi Ban

in

Shou sugi ban: If you haven't heard of this new design trend yet, then rest assured that you will, as it's turning up everywhere from custom home siding to furniture finishes. This ancient Japanese wood preservation technique involves charring wood in order to promote resistance to fire, degradation, and pests, resulting in a dark tone that takes on unusual texture and depth, as seen in many ancient Japanese temples. And lately, it's been proliferating: in magazines, design blogs, high-end furniture, and many aspects of home construction.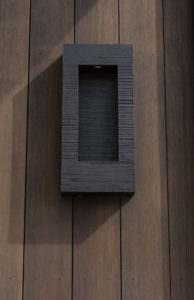 According to William Beleck, with producer and supplier Nakamoto Forestry, in the U.S. and Europe the practice has been mistakenly called shou sugi ban, rather than the more correct term yakisugi, due to a linguistic fine point, the mistake resulting from differences between the Chinese and Japanese languages. Yet even Japanese firms are promoting the practice as shou sugi ban, and now it has become common terminology in the construction business, with the practice spreading throughout the Mountain West.
Years ago, Idaho-based contractor Mat Hall, owner of Hall Brown, read about the ancient technique. He was so intrigued that he posted a photo on Facebook with the caption: "Any takers?" It never occurred to him that he would one day be asked to construct an entire home and guesthouse on the banks of Idaho's Wood River using the process.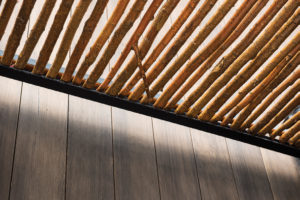 In doing so, Hall created his own fire-charring setup onsite — a trial-and-error process — flaming wood in all weathers and temperatures using a propane-powered weed burner, then brushing it by hand. After building the guesthouse, he decided there had to be a better — and perhaps quicker — way. For the main house, he sourced the exterior wood from a well-regarded purveyor who specializes in the technique. Today, he remains captivated by the technique's quiet beauty, and he finds it to be a good fit for homes in the Rocky Mountain West. Here, Hall explains why.
Big Sky Journal: What appealed to you about traditional buildings in Japan and the shou sugi ban process?
Hall: I believe the first time I saw the technique was in Dwell magazine. I began to research and found blogs featuring that product. It took off from there.
BSJ: How did you research your own setup for doing the treatment onsite?
Hall: It was pretty much trial and error. It's a very simple process: burn, brush, and go. That's the beauty of it. Simple. Effective. Beautiful. Leave it to the Japanese to discover such a process.
BSJ: What were the benefits of switching from doing it yourself to using a provider?
Hall: The benefit was mainly cost; moving toward a production-oriented vendor saved money for our clients. At the time we started, there weren't any commercially available products that we trusted. As the months and years rolled by it caught on, and more and more vendors began to perfect the technique and bring it to market.
BSJ: What kind of character does the treatment lend to a house, compared to what people usually ask for in your corner of the West?
Hall: It creates a subtle, refined rusticity. I believe the Japanese call it wabi-sabi [a world view that celebrates transience and imperfection]. It's very popular now. We have three current projects that are using or emulating the technique.
BSJ: What applications would you enjoy trying next?
Hall: We're pretty fortunate to work with adventurous architects and owners, and we've had the opportunity to use a lot of really cool products. At the moment, we're working with Cross-Laminated Timber (CLT), which is a strong, lightweight, engineered wood panel. It's a relatively new product used for residential and commercial projects. This project requires abnormal roof structure capacity due to its location in an avalanche zone, but CLTs work well for the engineer and owners. •
— Chase Reynolds Ewald