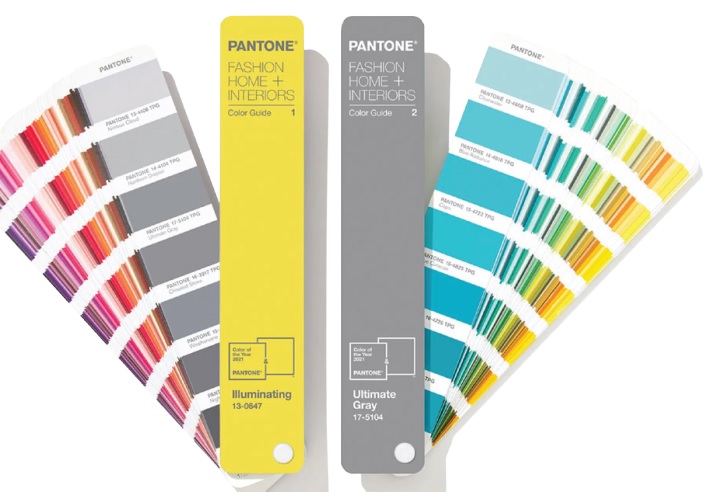 19 Apr

Design Elements: Pantone's Color of the Year

in

The Pantone Color Institute, known as a global color authority for the design community, typically chooses one "Color of the Year." This year, however, they chose two: "Ultimate Gray" and "Illuminating," which — used together — create an aspirational pairing. Illuminating is a bright, cheerful yellow in a warming shade that the institute says is "imbued with solar power." Ultimate Gray is a solid and dependable shade that provides a firm foundation and emulates colors found in natural elements that they say encourages "feelings of composure, steadiness, and resilience."

For home decor, the colors don't have to be used in equal proportions; either can take precedence. However, the combination can set the mood in any room, adding a dose of sunshine and positivity. Pantone also recommends juxtaposing Illuminating with Ultimate Gray in offices and commercial space, table linens, bedding, and home accessories to infuse vitality and liveliness. "The union of an enduring Ultimate Gray with the vibrant yellow Illuminating expresses a message of positivity supported by fortitude," says Leatrice Eiseman, executive director of the Pantone Color Institute.
CLB Architects Contributes to Magazine Identity
CLB Architects, a multi-disciplinary architecture and design firm based in Jackson Hole, Wyoming, and Bozeman, Montana, was recently selected as the winner of Architectural Record's redesign contest, which called on those in the industry to submit logo designs as part of the magazine's rebranding efforts. Architectural Record is a monthly U.S. magazine dedicated to architecture and interior design. With a strong belief in the intersection of graphic design and architecture, CLB Architects' submission, by creative director Allison Bryan, was selected out of 275 entries for its "simple elegance." In addition to their award-winning architectural and interior designs, the CLB design studio also creates public artworks and offers object design services. The firm's holistic, unified approach to design accentuates details — weaving rich layers of meaning, material, and history to create visual and physical identities for their clients.