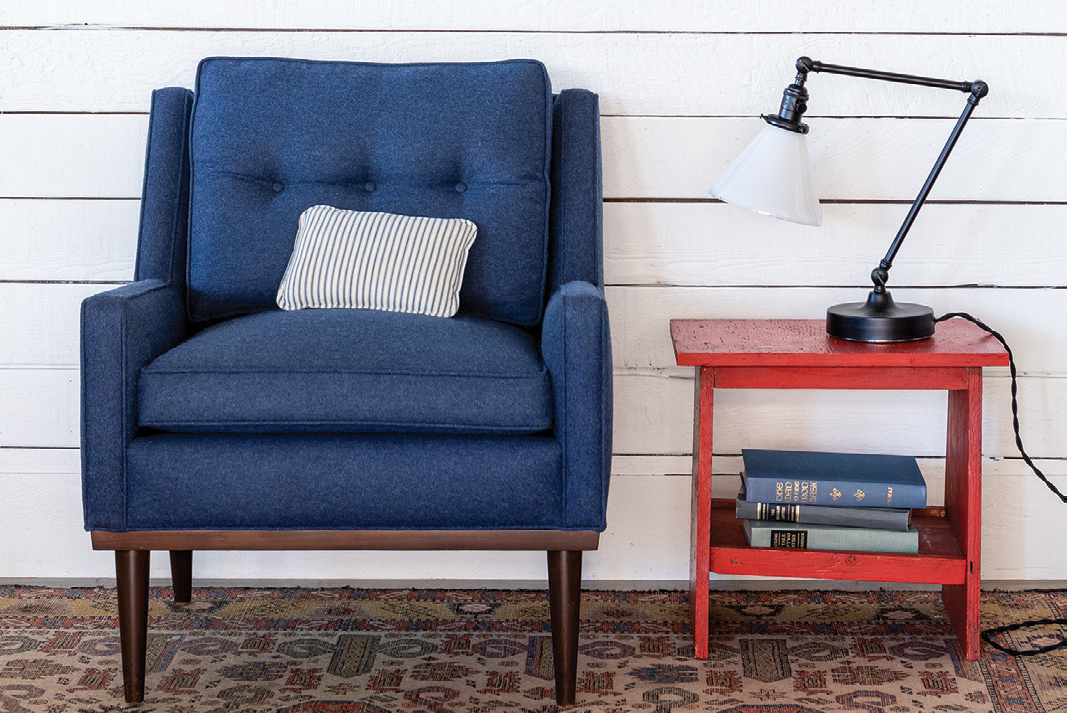 Interior designer Max Humphrey layers vintage finds with contemporary elements to create his "Modern Americana" style.
19 Apr

Design Elements: Modern Americana

in

Designer Max Humphrey's hipster-meets-grandma style

"Any good collection has to start somewhere," says Portland, Oregon-based interior designer Max Humphrey. His started when he wandered into an antique store in Ohio and couldn't leave without first buying a bunch of rolled-up, yard-long photographs from the 1920s and '30s. "That was the start of my years-long collecting crusade of these panoramic portraits," he adds. "I didn't know whether I would use them in a client's home or my own; I just knew I had to have them."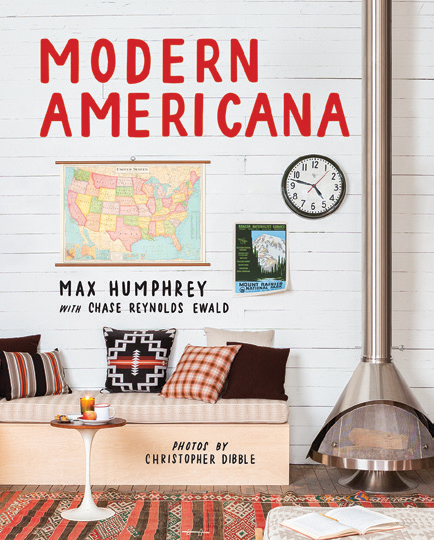 Nowadays, Humphrey collects a number of things, including antique thermoses, needlework, baskets, and vintage paintings by anonymous amateurs. Along the way, he has become the go-to source for a lived-in, layered look that puts a fresh spin on classic Americana style. From a modern-retro knotty pine sitting room with a built-in daybed to a wood-paneled wall hung with tramp art (a style of wood carving), in Humphrey's hands every room shows signs of life and personality. "For me," he says, "design is nostalgia."
Humphrey's style, coined "Modern Americana," is accessible. It's not about expensive light fixtures, custom-made furniture, and museum-quality antiques; it's about thinking creatively and reinterpreting classic elements, from bandanas to flea market finds. It's about layering with texture and color, showcasing objects with meaning, and celebrating the thrill of found treasures.
The newly released book Modern Americana explores Humphrey's design approach and reinterprets it for those who have a DIY spirit or simply love the joy of discovery. Seventy elements — from fabrics, patterns, flags, and banners to wall treatments, fixtures, and painted furniture — are organized into chapters with titles like "Stick 'em Up," "Bricks and Mortar," and "Educate & Illuminate."
Humphrey's love for collectibles, like pottery and baskets, whimsical items, like indoor swings and dice, and vintage textiles, like trade blankets, grain sacks, and quilts, are all explained, while barn doors, canvas tents, antique coolers, and retro furniture each has its moment to shine. Iconic American brands, like Pendleton Woolen Mills and Old Hickory Furniture, are also spotlighted in the book, alongside newer Made-in-America companies, such as Schoolhouse, Lee Industries, and Loll Designs.
Humphrey grew up in Northern New England, and he didn't know anything about interior design until after college when he worked in TV and movie production in Los Angeles and spent a few years on the road playing bass in a punk rock band. It was during that time that he discovered he had a knack for pulling a room together. Humphrey absorbed any literature he could find on the subject, and then worked for a Los Angeles-based design firm for eight years. Since 2016, when he moved with his young family to Portland, Oregon, he's designed a number of interiors, including a beach house in Oregon and a traditional home in Boston, along with mountain lodges and urban lofts. Commercial projects include a hotel, a winery, retail shops, and a food truck. He's even designed an Airstream trailer.
The designer sees Modern Americana as a resource that will build confidence, whether readers are gathering natural materials from their own backyards, exploring neighborhood estate sales, visiting antique malls when traveling, finding new uses for things they already own, shopping locally, or discovering regional artisans.
And Humphrey's main piece of advice for DIY decorating? "When it comes to decorating your own home, don't overthink it," he says. "If you buy things you love, you'll always find a place for them."