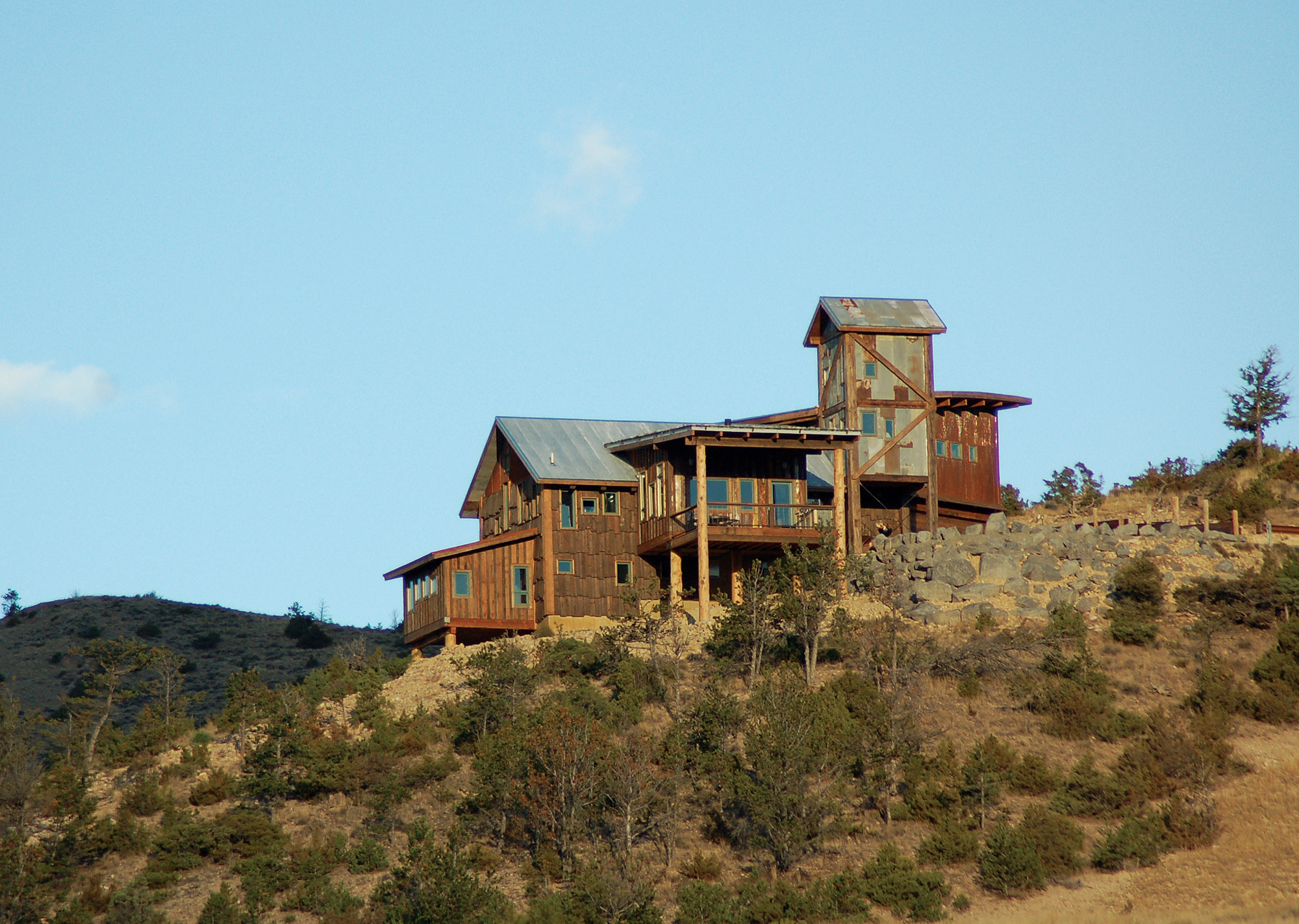 21 Apr

Design Elements: Merle Adams: Finding Perfection in the Imperfect [1954-2016]

in
---
Western Artisan
"I've been around wood for 37 years now, and I'm still amazed by the many pieces of wood that we make things from, and the unique history of each piece. Sometimes the story is special because of how nature has shaped those pieces of wood; once in a while the history of its first use connects with our own lives in some positive or quirky way; and other times, we can see the work of the craftsman's hands who shaped those pieces of wood into useful objects." –Merle Adams
The Southwest Montana building industry lost a visionary this past August when Big Timberworks (BT) founder and CEO Merle Adams, died. Adams left his mark in the Gallatin Valley and beyond with innovative and efficient homes and buildings that were inspired by the landscape. Before it was trendy or mainstream, he was already expressing Rocky Mountain living through the use of reclaimed materials.
Adams came west after studying forestry at the University of Minnesota, and started a career building log homes. Frustrated by their inefficiency in insulation and material usage, along with the considerable maintenance involved, he started working on some of the area's first timber-framed homes, and incorporated BT with a partner in 1983.
The age-old tradition of timber framing was well suited to the area and creatively made use of local wood. "At first it was timber framing, and then his passion was building complete structures, and he really was passionate about doing things well, always looking for ways to be more efficient and utilize materials better," said BT timberframe manager Hudson Hart. "He was extremely creative and would come up with these ideas, some seemed wild, but he would figure out how to make them work."
Adams enjoyed getting to know his clients and building unique structures that fit their individual lifestyles, and the surrounding area, to the point where no two BT structures ever looked the same. He became passionate about creatively incorporating found materials, both metal and wood, into his projects in functional ways that also had meaning. Old gravel screens were turned into custom fireplace covers, old plow discs would become cabinet doors, and salvaged metal would be used for railings.
And then there was the wood. When he was rebuilding a home that had burned down, he incorporated one of the charred timbers into the entryway porch as a token of the past. "If you were going to take a crooked log and incorporate it into a timber project in natural log form, now that got him excited," Hart said. "He called it 'the tyranny of the straight line.' He hated what would be considered typical in building; he didn't want to do it that way."
So he didn't … ever.
Adams built BT into what it is today, incorporating handcrafted custom metal, wood, and stonework, along with an inventory of reclaimed wood and live slabs. And he turned it into an employee-owned company in 1999.
Adams left a legacy, in both his life and work, of finding perfection in imperfect objects, and building authentic structures and an authentic company that lives on through his vision. "His vision was utilizing imperfect things to create the perfect space," Hart said.
Inside the Paradise Valley home, the heavytimber roof system incorporates structural metal to provide a modern feel.
Situated on a barren knife ridge overlooking the Yellowstone River in Paradise Valley, Merle Adams designed this house to reflect Montana's mining heritage.