Western Design Conference Exhibit + Sale
07 Apr

Design Elements: Art & Home Design shows

in

For collectors of local art and those thinking about a summer remodel or planning a new build in the Northern Rockies, art and home shows are an effective way to discover the area's artisans, designers, and wares that are suited to mountain living. Here are some shows coming to an area near you.

May 1-3
Cheyenne Home & Patio Show
Cheyenne Ice & Events Center
Cheyenne, WY
cheyennehomeshow.com

Local and national vendors feature new home designs and products, with a focus on gardening, landscaping, and outdoor living spaces.

July 10-12
Ketchum Art Festival
Festival Meadow
Ketchum, Idaho
ketchumartsfestival.com

Featuring the arts and crafts of more than 100 Idaho-based artists, along with food, live music, and a kid's activity tent.

July 10-12 & August 7-9
Art Fair Jackson Hole
Snow King Ball Park
Jackson Hole, WY
artassociation.org/art-fair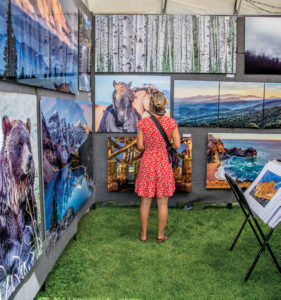 This 55th annual Arts Fair pops up twice each summer as a fundraiser for the Art Association of Jackson Hole, featuring 160 juried local and national artists selling a variety of fine arts and crafts.
August 7-9
Sun Valley Arts & Crafts Festival
Atkinson Park
Ketchum, Idaho
sunvalleyartsandcraftsfestival.com
This juried event showcases local and national artists and features daily demonstrations, events for kids, and more.
September 10-13
Western Design Conference
Exhibit + Sale
Snow King Center
Jackson Hole, WY
westerndesignconference.com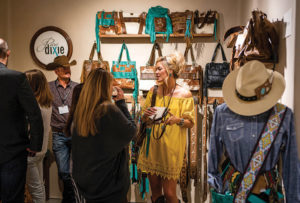 Celebrating its 28th year, more than 130 artists, scholars, collectors, interior designers, architects, and fashion designers with a passion for the West come together for a celebration of unique and functional Western designs.
September 11-13
Cheyenne Fall Home Show
Cheyenne Ice & Events Center
Cheyenne, WY
cheyennehomeshow.com
Local and national vendors feature new home technologies, design trends, remodeling displays, live demonstrations, and food samples.
September 14-19
By Western Hands Invitational
Design Exhibition
1007 12th St.
Cody, WY
bywesternhands.org
Showcasing the work of more than 35 top-tier artisans, this exhibition features fine woodworking, craftsmanship, presentations, and demonstrations.
October 1-4
Boise Fall Home Show
5610 Glenwood Ave.
Boise, ID
boisefallhomeshow.com
With more than 200 displays, the Boise home show features ideas and tips for upgrades, remodeling, landscaping, outdoor living
spaces, and more.