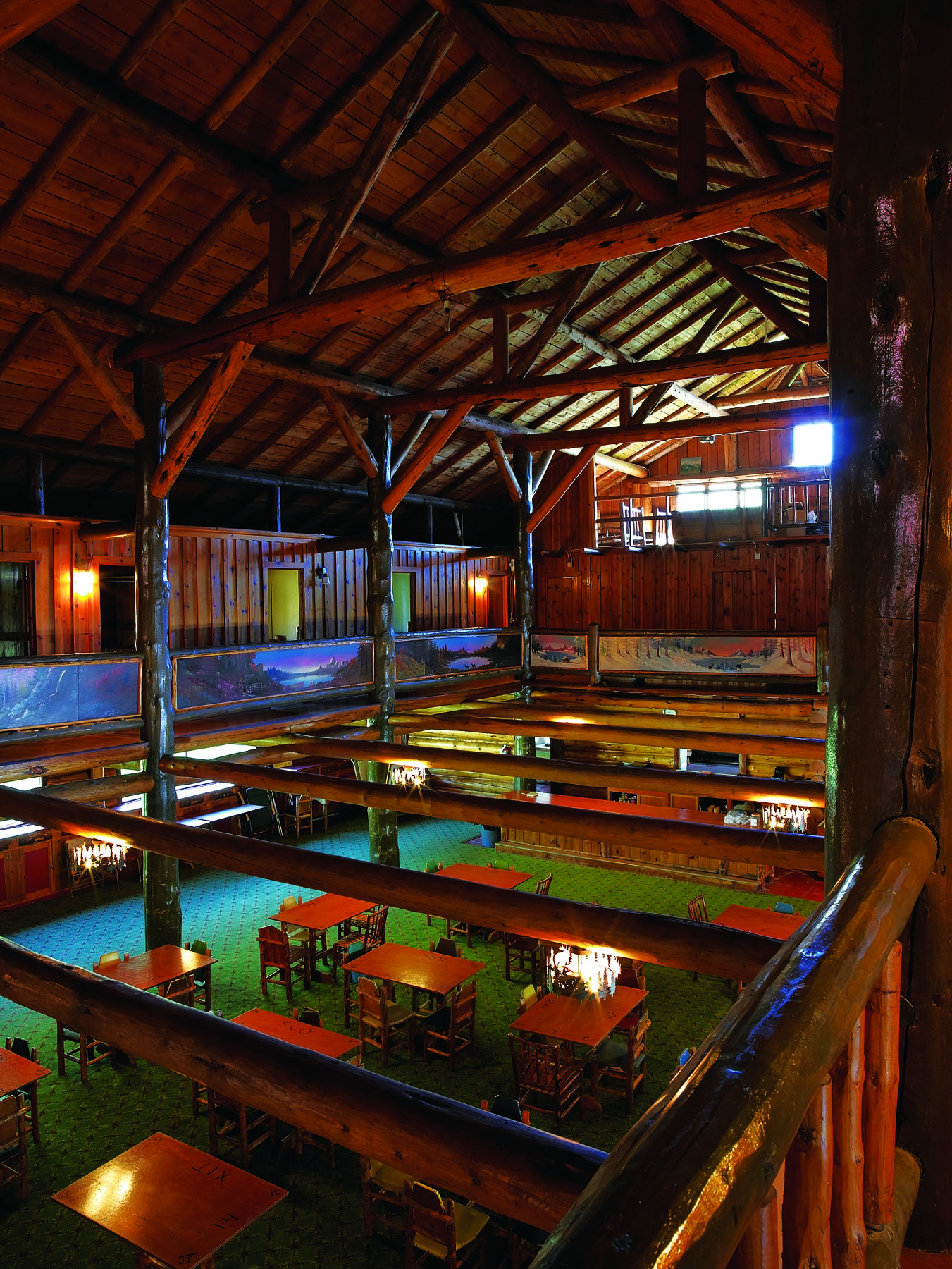 25 Aug

Dining Out: Cosmopolitan Cuisine at TEN

in
---
Step through the oversized double glass doors into the lobby of The Northern Hotel and the noise of bustling downtown Billings stops. There's a cool hush whispered by the sleek contemporary style and the innovative restoration of a treasured landmark in Montana's largest city (population 115,165).
In the lobby, a dramatic fireplace sets the scene for a different kind of experience that might be had in a bigger city. The elegant marble floor, the friendly staff, the ethereal large-format photography of horses running or moody landscapes add up to an ambience that hints of a Montana experience that is a bit out of the ordinary.
"Going to a hotel is like going to a movie in the theater," explains owner Mike Nelson. "[As a guest] you suspend disbelief and wait for the show." He brings this perspective after a career spent in the hospitality industry in Las Vegas.
At The Northern, it's possible to be transported during a stay. Guest rooms echo the sleek lines established in the lobby, enhanced by black and white landscape photographs that add space where square-footage does not. Two restaurants, Bernie's Diner and TEN, offer varied menus that range from Angus beef burgers and handcut French fries to the sophisticated combination of handcrafted cocktails and creative continental cuisine. Both give a nod toward Montana traditions while moving forward with a modern focus.
"We wanted this experience to be able to stand up to the experience of any big city," emphasizes owner Mike Nelson.
Brought back from complete disrepair and foreclosure by Mike Nelson and his brother Chris Nelson in 2013, both grew up in Billings, the hotel has regained its place as a downtown pillar. Located on Broadway and First streets, the hotel was first opened in 1904 by ambitious local businessmen P.B. Moss and Henry W. Rowley. It was three-stories high and had 69 guest rooms, quickly making its mark as an upscale destination and Montana's most modern hotel. Because of its popularity as a prominent social center, in 1916 The Northern was upgraded with a marble-lined lobby, a tearoom, an atrium and a fourth floor with additional hotel rooms. The hotel thrived until a devastating fire in 1940.
The Northern reopened in 1942 with restored glory and a claim as the tallest building in Billings. Continued growth over the decades attracted many prominent politicians who stayed at the hotel while visiting the Magic City: President Theodore Roosevelt in 1918; and President Woodrow Wilson a year later in 1919; Democratic presidential contender Adlai Stephenson in 1952; Vice President and Republican presidential nominee Richard Nixon in 1960.
As a landmark for commerce, the Billings Petroleum Club was headquartered here from 1960 forward and, in 1959, the famous Golden Belle restaurant opened in the Northern Hotel. The restaurant was noted for its refinement and elegant flair.
Anchoring today's Northern Hotel is the cosmopolitan restaurant known as TEN. Bucking the unfortunate tradition that hotel food is typically bad, Nelson brought in ace chef Tim Freeman to reinforce the four-star quality of the hotel and bring inventive cuisine to locals and visitors alike. "Billings is ready for food of the caliber that Chef Freeman will bring," says Nelson.
With a list of impressive accomplishments that run the gamut of sous chef at Spago with acclaimed celebrity chef Wolfgang Puck, to opening a chain of restaurants in Russia, to a stint in the White House (during the Clinton administration), Chef Freeman has lived in six different countries and visited more that 50 over the last decade. Freeman plans to bring his international touches to the TEN menu.
"As the menu evolves, it we will offer cosmopolitan food with a global influence, but still using Montana ingredients," explains Chef Freeman.
This summer he started subtly, introducing special menu items to the bar at first, testing the palettes of customers. A yellowtail sashimi with finely sliced kohlrabi, jalepeño and a huckleberry balsamic puree, for example, was a sell-out. As guests respond, Chef Freeman adjusts his menu.
Staying grounded in Montana, both TEN and Bernie's serve certified Angus beef since most regional ranchers raise Angus cattle. Fresh ingredients without being too fussy are priorities for Freeman.
"People are waiting to see food they can get in Chicago or New York," he notes. "And they would like to see it in Billings."
So, next on the menu, look for hearty, approachable food with a worldly flair — steamed mussels with preserved lemon oil; a bison New York steak; or a purple barley risotto with Iberico ham. Your taste buds may be telling you this is a restaurant in San Francisco, NYC or Los Angeles, but in your heart you'll know it's Billings, where you can still get that city fix you crave.