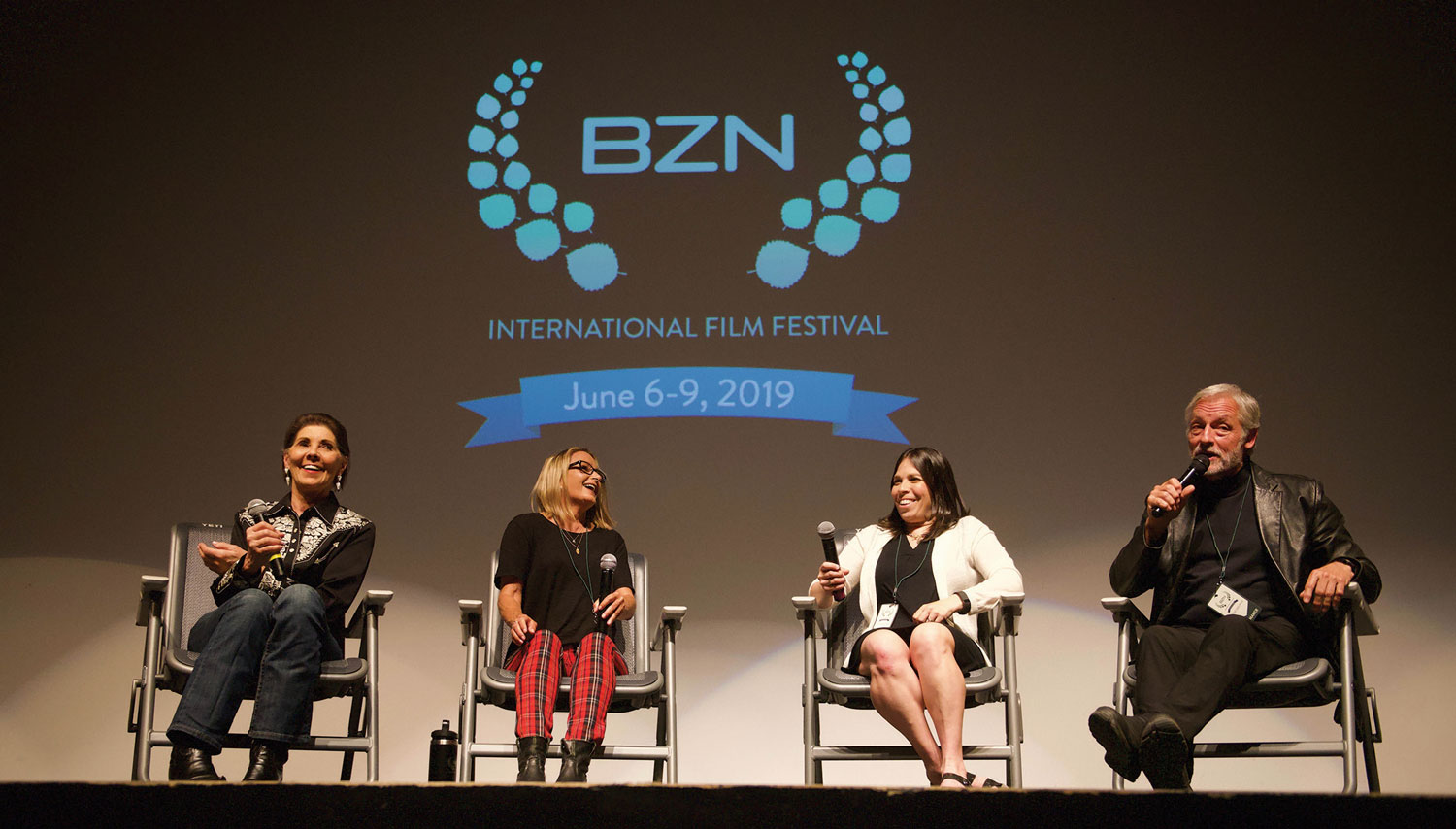 The festival was a chance to attend inspiring panel discussions, see unique films that wouldn't otherwise come to Bozeman, and forge meaningful connections.
13 Aug

Celebrating Life: The Bozeman Film Celebration's 2nd annual BZN International Film Festival

in

FOR A FEW DAYS IN EARLY JUNE, Bozeman positively brimmed with activity and emotion: Cubans moved furniture out of the way and danced for pleasure; Afghan women biked across a beige desert; a Kiwi fire chief strove to save a cardboard city from burning; Pakistani girls pined for a chance to go to school; a Colombian psychologist photographed never-before-seen fluorescent insects; orphaned Kenyan elephants found a sanctuary where they could safely grow up; a Japanese snowboarder discovered his ikigai, or reason for being; and an old Scottish man came to terms with his mortality.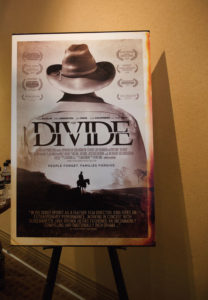 There was plenty happening among the Americans, too. They kept track of the precious pollinators we call hummingbirds, fretted over the ongoing problem of childhood hunger, established conservation ranches, strove to protect grizzlies and wolves, flirted over drinks, dealt with their existential dread, composed piano songs, and remembered their Jewish ancestors, their Blackfeet neighbors, and their Kiowa oral history.
Where did all this life unfold? Attendees of the Bozeman Film Celebration's second annual BZN International Film Festival saw it projected on screens around town last June. This year's festival featured more than 70 films, with over 60 filmmakers in attendance and 19 countries represented among the dynamic mix of documentary and narrative features and shorts. "We're bringing these films to Bozeman that people aren't going to see anywhere else," says Abby Bradford, the festival's marketing coordinator, "specifically because this is an amazing community."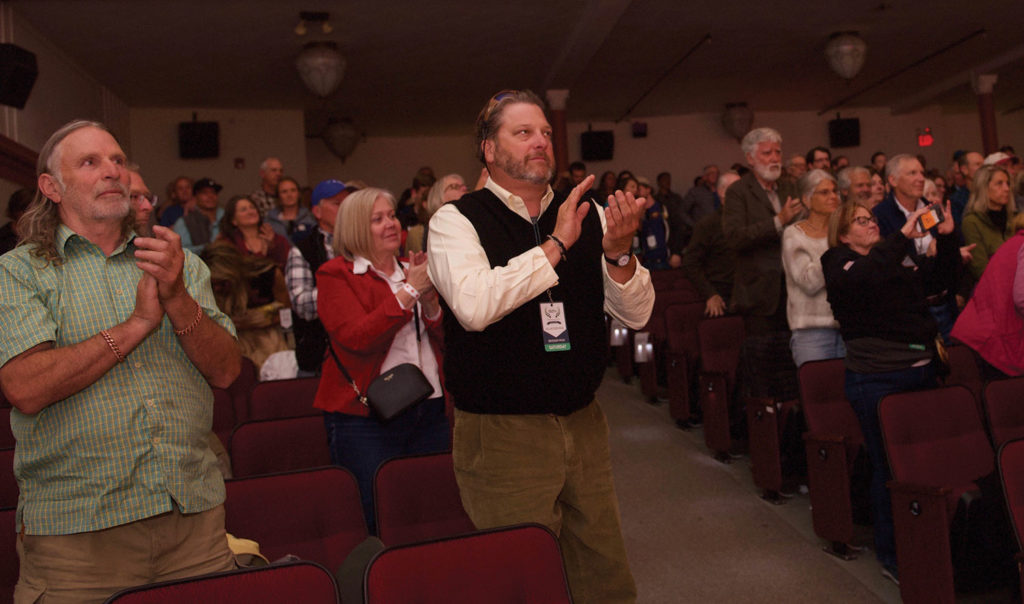 More than 100 local sponsors supported the festival, which was spread across venues. Audiences took shelter from the spring rain in the Ellen Theatre, the Rialto, the Emerson Center for Arts and Culture, Bozeman Public Library, and the Museum of the Rockies. There, in darkened theaters, they encountered stories that illuminated more than just new people and places, but also fresh possibilities for the future.
Real-life Relevance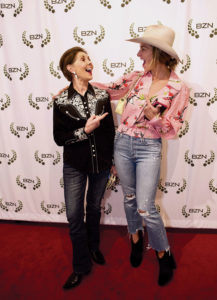 While attendees journeyed to fictional and even fantastical realms, they also delved into real-world problems and their own power to solve them. The festival included 11 curated panel discussions, where expert speakers expounded on the theme of this year's films: gender equity, community and food, and conservation.
Beth Ann Kennedy, artistic managing director of the festival, explains, "We have not only films but also conversations afterwards. I do believe, especially at this time, that we're dealing with a lot of huge [societal] challenges, and film is such an incredible way to reach somebody's thoughts in a very short period of time, to touch their heart so they actually can listen. After watching, they can sit in on a conversation. Our expectation is that they go back into their community and bring that new information."
Dozens of organizations, ranging from the American Prairie Reserve to the Alzheimer's Association, set up booths outside the screening sites to further promote education and involvement. "I think of films as tools," says Kennedy. "And they can be very destructive tools. But this festival looks at films as a way of celebrating life."
Spotlighting women
In addition to emphasizing film's relationship to contemporary issues, the festival's mission statement highlights its commitment to spotlighting "…women filmmakers, directors, actors, and producers who understand that film is a powerful medium to convey their dreams and passions…" Women directed more than 30 of this year's festival selections.
Hadley Schnuck, who made a five-minute documentary called "Latido de Corazón," was among them. Her transportive film is a sensuous, slice-of-life journey through the streets of Central Havana. It served as a revivifying tonic for at least one warmth-starved heart still swathed in Montana's persistent wintry frost.
A resident of New York, Schnuck has been inspired by her trips to Cuba. "I actually feel very comfortable there. Despite the differences between the U.S. and Cuba, I feel deeply connected to Cubans … and I tried to capture some of those basic human elements." Her choice of camera — an iPhone 6 — was unorthodox, yet perfectly suits the spirit of the movie. "It was a nod to the people who inspired the film. Cubans create beauty from very little, and are incredibly resourceful, so I wanted to see what we could make using this little thing I can fit in my pocket."
Schnuck visited Bozeman during the festival, and the place spoke to her bridge-building sensibilities. "Being under the stars in the middle of the vast landscapes of Montana was a spiritual experience for me," she says. "It absolutely connected to my vision for future projects. We are all on this same earth together, and we are more alike than we think, despite these made-up borders."
Anna Sagatov, writer and director of "Bar Flies," another festival selection, feels similarly about breaking borders. "With this emphasis on women filmmakers, we're seeing more stories that emphasize the power of community, the importance of inclusivity, and the value of environmental health. … [W]hen we have a broader perspective of the human experience, we all end up in a more empathetic and powerful place," she says.
Sagatov is a graduate of the Master of Fine Arts program in Science and Natural History Filmmaking at Montana State University in Bozeman. Her smart and humorous 15-minute film features a female scientist who struggles to reconcile her appetite for carnal love with her ambitions for professional success; in doing so, she unwittingly imitates the sexually-deprived fruit flies she's studying in her lab.
Sagatov appreciated the festival's "sense of community," and found the presence of so many female voices "immensely encouraging." Her plan for the future echoes that of countless other filmmakers — and artists — from all walks of life: "I want to tell stories to create empathy, inspire curiosity, and draw awareness to social issues," she says.
This synthesis of art with applicability is also an apt expression of the BZN International Film Festival's own unique spirit.