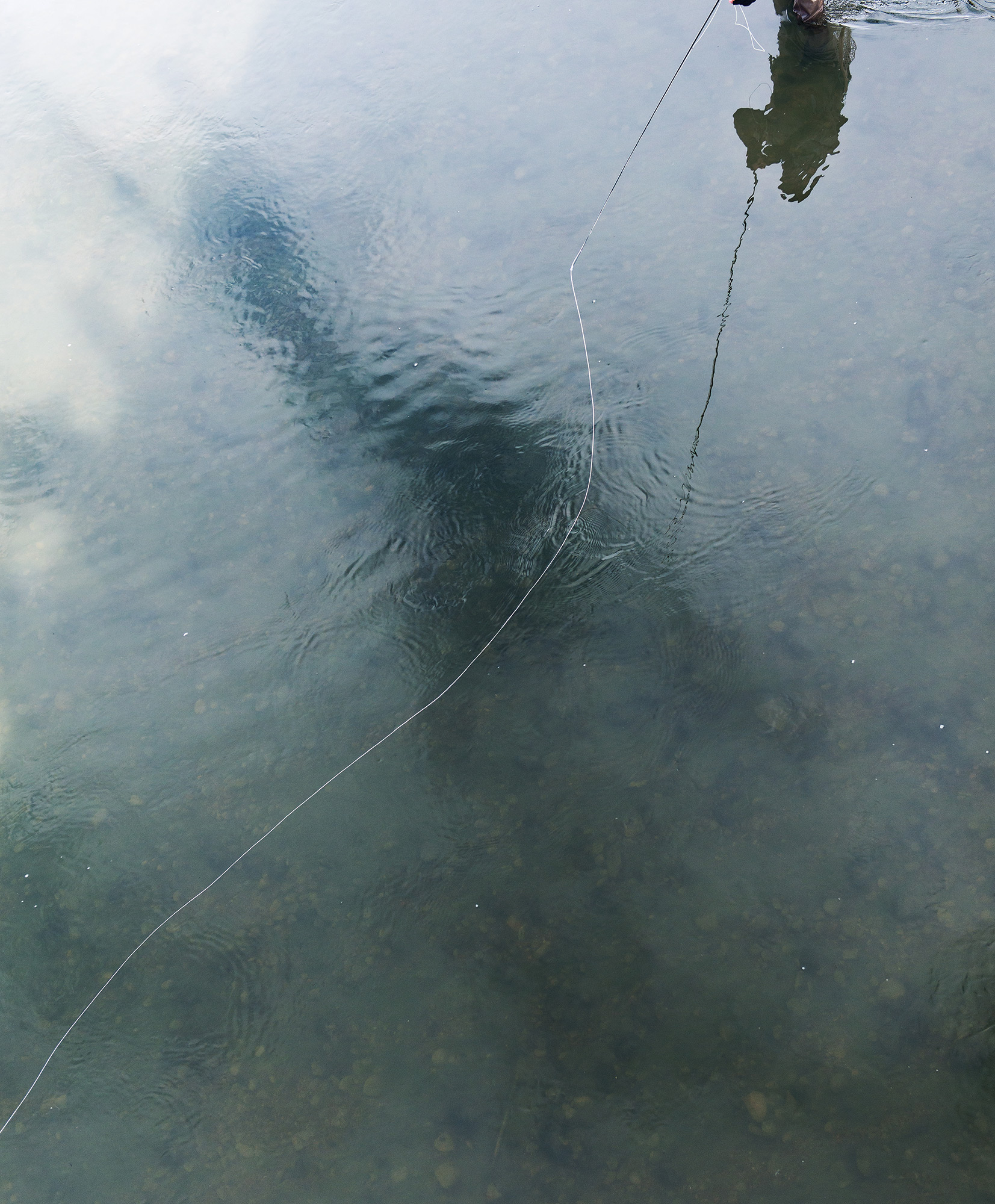 10 Feb

Letter from the Editor: Cast Again

in
---
At best I am a beginner fly fisher. I don't plan my outings to the Yellowstone to coincide with the hatch. I don't cancel dinner plans because the fishing is good. I am fairly confident that my 10-year-old can tie a better damsel fly than I.
More often than not I find myself thinking about fishing, planning to come back to this eddy, this downed cottonwood that swirls the stream just so. I like small streams, their tricky puzzles of depth and width. The water is hypnotic, its flow enticing. I envision just what I will do when I return another day, when I have more time, when I remember to bring my rod.
In my humble opinion, being really good at fly fishing requires precision. Dedication. Obsession. It's a little like baking — an artful science. Get the ingredients just right and thecake is delicious. Toss in a little too much of this, get sloppy with your measurements and the whole dish is a failure.
I am not precise. Not so dedicated. Not obsessed. Come Mother's Day I am more apt to be at brunch than on the river. My gear is old, my fly box is a jumble of I-am-not-sure-what-this-is-called. I borrow my husband's XL waders and cinch them up tight.
But I love to fish when I can. When I do, it's magical. I stand in the river for hours, forgetting time, the sun shifting, the cold water stiffening my feet and my knees through the waders, as I walk and cast again and again. I love the keenness that my senses take on, the way I am in that place, so aware of my surroundings, of a shift in the shadows, of a fish's subtle sip. The tug on the line is always an ecstatic surprise, an addictive gift. fake pennsylvania id. In those moments, I wonder, why don't I do this more often? And I cast again.
The annual Fly Fishing issue is my favorite of the year. Just when it seems there's nothing left to say about the sport, a contributor like Jeff Erickson reminds us that there's more to life than catching fish ("Fly Fishing the Outlaw Trail"); there's always the geology, the history and the open country to contemplate while catching trout. And there's more than one way to define epic fishing on the Jefferson River, according to Montana local Brian Hurlbut ("River Right").
Accompany veteran angler Greg Thomas (Outside, p. 82) as he discovers that there's still joy in bringing a newbie to the river. And Patagonia founder Yvon Chouinard takes tenkara principles to the mainstream ("A Simple Revolution"). Read the Fish Tales essays from Pete Fromm, Rick Bass and Callan Wink, for three writers' perspectives on rivers. In this issue, you'll find precision, dedication, obsession and wonder, too, why don't I do this more often?