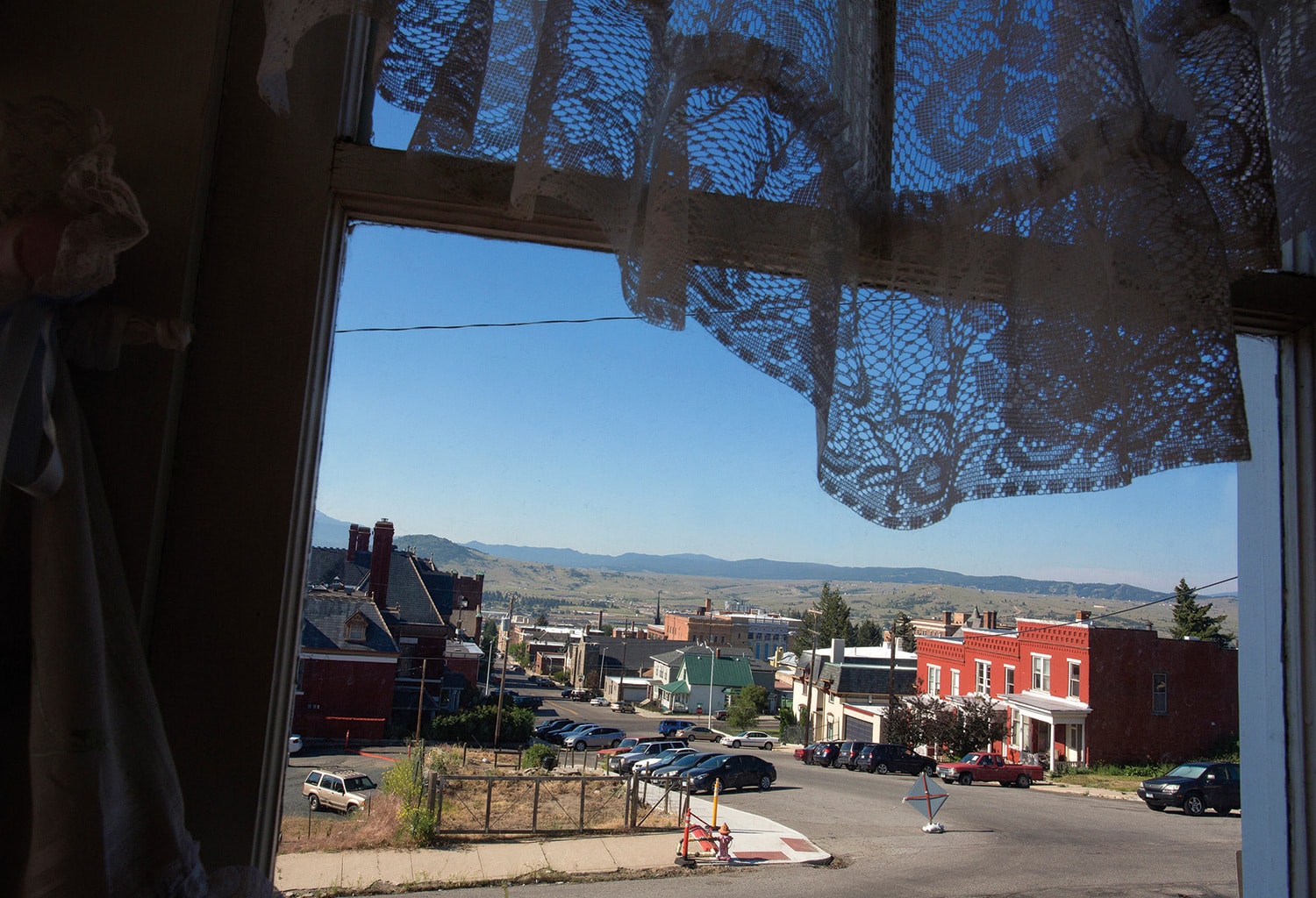 Butte's colorful downtown is seen through a resident's window.
07 Jun

Butte, Montana

in

BUTTE, MONTANA, HAS A CERTAIN ALLURE for photographer Janie Osborne. First drawn there for a personal project, to research and photograph the Berkeley Pit — the Superfund conundrum that dwells in its backyard — she became captivated by the charm of a community that, in light of a history that went from mining boomtown to near bust, still seems prideful and content in having endured.

Osborne started photographing the town, the pit, the neighborhoods, and then realized she didn't have many images of the people. As she was driving around a neighborhood near the pit, she saw a man in his 20s sitting on his front porch with four kids playing in the yard. "I yelled out the car window and asked if I could take some photos of them," she recalls. Turned out he was a single dad, raising all four children on his own. "He was very welcoming and nice," she adds. "I took pictures on the front porch, he gave me his number, and I've been back up there to photograph them several times since then."

The man's grandfather, a retired miner, happened to live next door, and it wasn't long before Osborne was captivated by him as well. "I went up to photograph him one day, and he pulled out his old mining gear and slung it on," she says.

Over the last couple of years, Osborne has captured other glimpses of daily life in Butte, including that of a local barber shop, patrons visiting their neighborhood drinking establishments, and the local meal Butte is known for, the pasty.

"I sense a loyalty to Butte," Osborne says. "The people I met are proud to be from there and seem really happy. There's a sense of freedom, which allowed for a looseness in the images. I tried to let go of photojournalism rules a little bit and let the content speak for itself. And the colors. I'm always drawn to color, so I would naturally try to bring that into the photos."
A single father and his four children live approximately 1 mile from the Berkeley Pit.
The creative architectural touches in historic Uptown Butte contribute to the city's charm.
With dog in hand, a Butte resident tidies her American flag as soon as she realizes a photograph is being taken of her home.