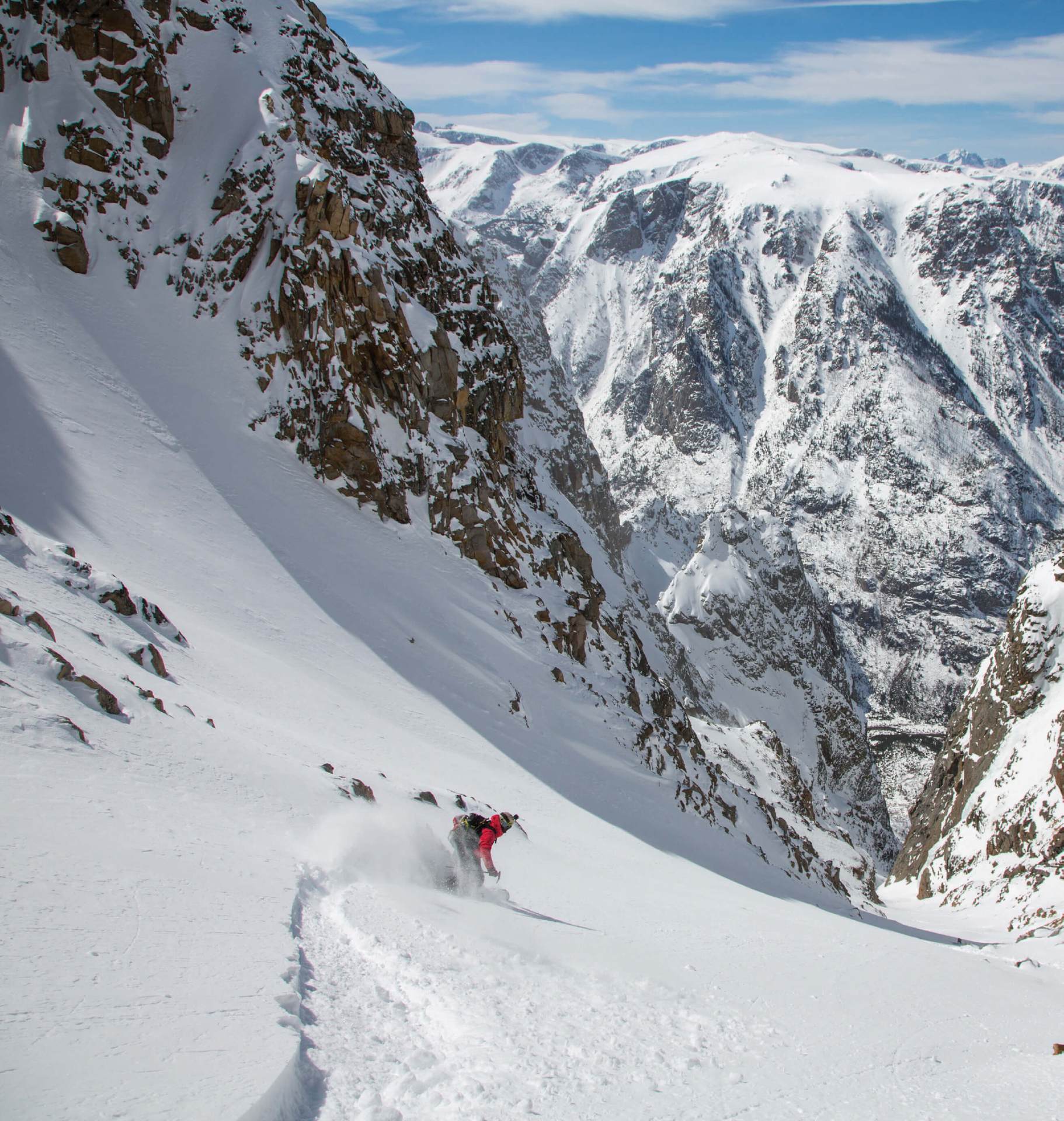 As ski areas in the Rockies become more congested than ever,more skiers and snow-boarders are hitting the backcountry. Here, Steve Ritter carves through the powder on a splitboard in the Beartooth Mountains in Montana. Photography by Simon Peterson.
23 Nov

Built for Backcountry

in

Ski resorts in the Rocky Mountain West — even the ones that once felt undiscovered — now seem more crowded than ever. For those of us who moved here to enjoy our winters gliding on the snow and carving turns in fresh powder, the experience has definitely changed, and it's driven many to the backcountry.

Supporting that movement are three companies in the Northern Rockies that are helping to advance the winter backcountry experience: Spark R&D, which makes splitboard bindings from their home base in Bozeman, Montana; 22 Designs, which produces telemark ski bindings in Driggs, Idaho; and Igneous, which crafts custom skis and snowboards in Jackson Hole, Wyoming. Though there are certainly other ski and snowboard companies shredding the industry, these three are making a splash with quality designs for snow fanatics.

Aside from powder-fueled inspiration, all three companies share a passion for testing their designs. They also employ avid skiers and riders and have engineering backgrounds, which makes for informed problem solving and innovation. Always questioning how their products can be tweaked, improved, and curated to changing needs and conditions, the founders of each are haunted by the same confounding question: "What could we do to make this just a little bit better?"

Here, these business owners share their perspectives about the craft, what it's like to have a big curiosity problem, and the solutions they come up with to create satisfied customers and memorable backcountry experiences.
Spark R&D
Bozeman, Montana
After coming to Bozeman to pursue an engineering degree at Montana State University, Will Ritter fell in love with the lifestyle and stayed for his master's. After graduation, he was one of the lucky few in his program to find work that allowed him to stay in the Gallatin Valley and enjoy snowboarding the Bridger Mountains in his backyard. His job with a product design firm provided in-the-field training in manufacturing, material sourcing, networking, connecting with specialty purveyors, and more. "I saw what and how real companies were functioning and knew the process for how I could design something and get true quotes for the production," Ritter says.
Interested in exploring backcountry lines, Ritter used a splitboard (a snowboard that splits into two independent pieces like skis, allowing the rider to ascend with climbing skins, and cruise down on the piece as a whole). After noticing the need for improvement in the bindings, he got to work, initially with the goal of benefitting his own backcountry experience. "The first usable proto[type] I made was with a local machine shop, and I fit-checked it in the garage."
Ritter rode those bindings for that whole winter and into the early summer with no major issues. Then he took his project to friends and outdoor shops to refine the model. "I got the thing done and went up into the Bridgers for a tour," says Ritter. "From then on, I worked on some more prototyping, focused on the direct sale side of things, and made posts to splitboard.com's forum about what I was doing. Soon I had a waitlist and my first direct sales accounts."
Ritter made 100 bindings in the first year. "It was pretty much me and some volunteer friends," he recalls. "It would take us four hours to put together one set of bindings. My wife Becca was like, 'How will this ever pencil?'"
In the second season, Ritter made 200 bindings, and then he started talking to dealers. By the time he was five years in, he had his products lined up for wholesale. "We saw the light," says Ritter. "If you want to move volume, dealers are the way to go."
These days, Spark R&D produces more bindings in a few days than they did in their first season. They now have 70-plus employees, utilize better equipment, employ more efficient designs, and have been named the number one splitboard binding manufacturer by many outdoor websites and magazines.
Spark R&D is also committed to backcountry and avalanche education, which is made clear through their messaging and merchandise (including an "I Support My Avalanche Center" apparel line with a portion of profits donated to the avalanche center of the customer's choosing). "Avalanche centers play a crucial role in our mountain communities," Ritter says. "On all of our bindings … there's our avalanche messaging. We really advise people to know before they go."
22 Designs
Driggs, Idaho
When Chris Valiante finished his mechanical engineering degree at Clarkson University in northern New York — where he developed a passion for telemark skiing in the Adirondack Mountains — he returned to his hometown of Jackson Hole, Wyoming and began working in construction. With the Tetons in his backyard, he spent much of his free time touring on skis, eventually interning for telemark legend Russell Rainey, who is known for inventing the HammerHead binding through his company Rainey Designs. When Rainey was ready to retire in 2004, Valiante and his college roommate, Collins Pringle, took the reins and launched 22 Designs.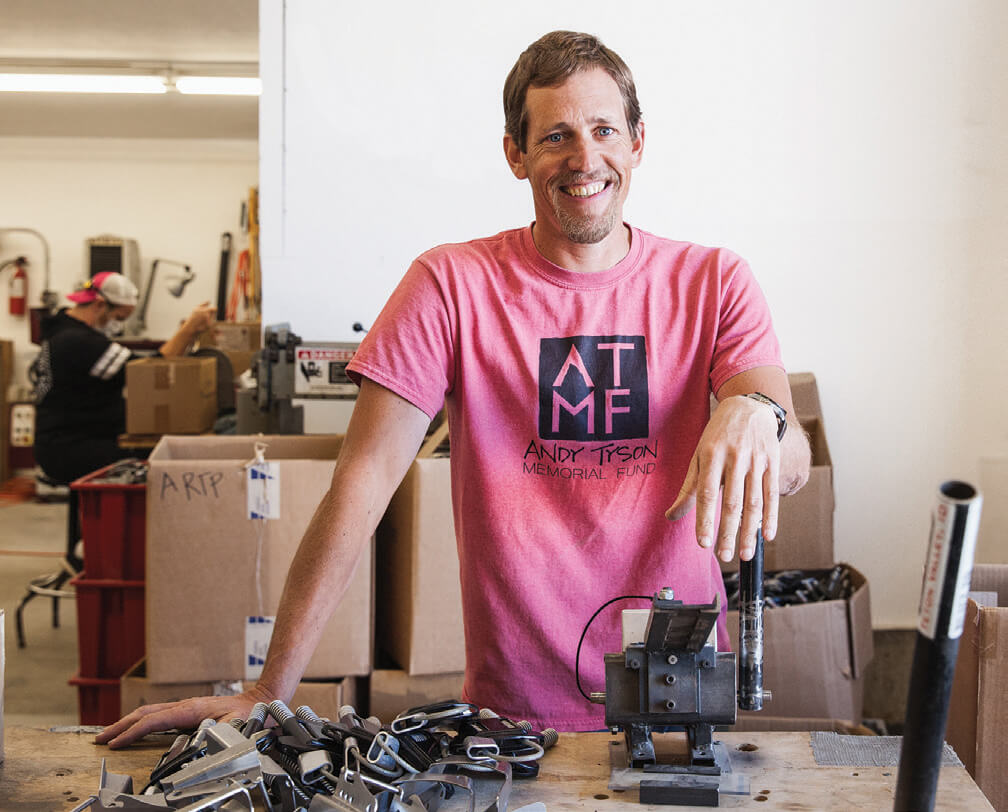 In the beginning, the duo ran their operation out of the cabin Pringle was renting in Jackson Hole, eventually making their way over the Teton Pass and Highway 22 (the company's namesake) to Driggs, Idaho. There, they worked their way up from a garage to a new space they acquired in 2020 just off Main Street. The telemark binding company now has five year-round employees and additional support during assembly season. "Telemarking has ebbs and flows and, before the advent of AT [alpine touring] gear, telemark skis were the only setup used to tour around the backcountry," Valiante explains.
These days, 22 Designs produces four different binding styles, and each one comes in small and large sizes and is suited to different backcountry needs. For buyers, the company offers complete anatomical breakdowns on how their bindings work, should be mounted, and can be adjusted for flex or stiffness. "Designing telemark bindings is interesting because the mechanism has to have just the right feel," says Pringle. "The bindings need to react in a way that almost feels alive, while also handling some pretty extreme abuse. It's almost like an extension of your foot, storing and releasing energy as you turn. To try and make it happen with a bunch of mouse-trap parts is always a fun challenge."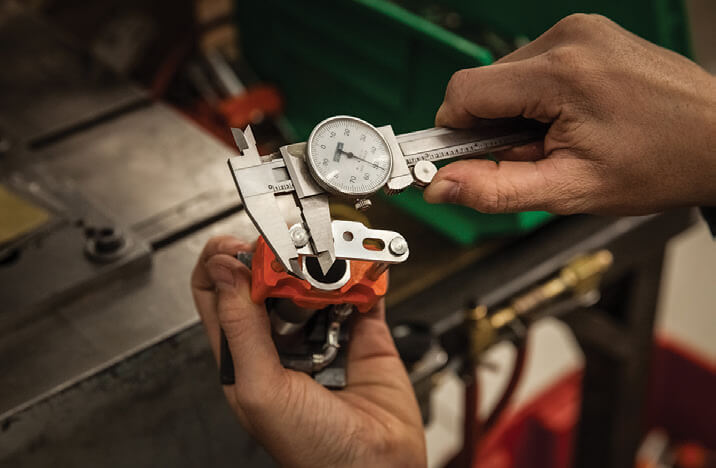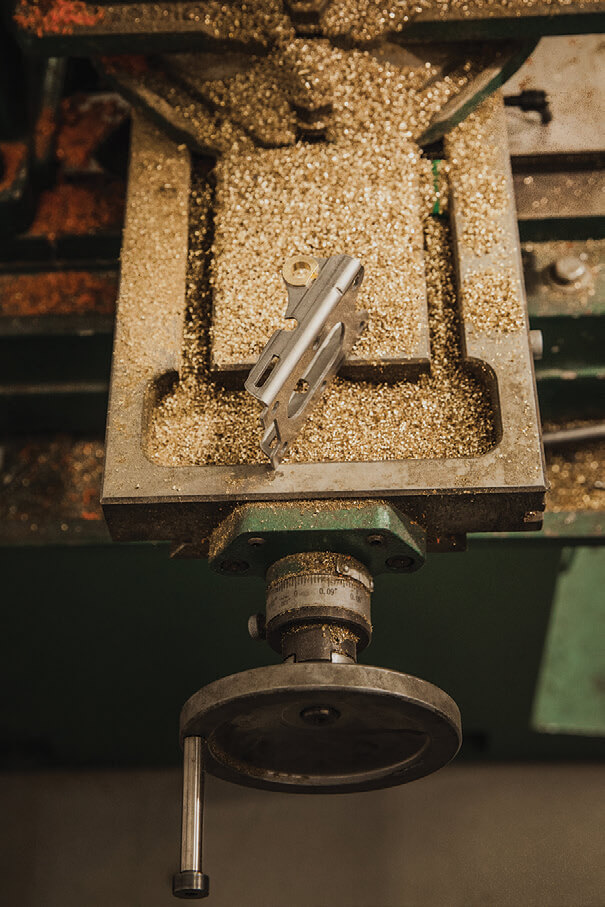 One of their most recent efforts has been the development of bindings for kids. "We have hopes on the horizon of organizing youth telemarking programs," says Valiante. "Telemark skiing hasn't grown dramatically as a sport. It has niches where there is good access, like the Tetons and throughout Europe, but we know we need to grow the sport, and that means introducing it to youth skiers."
The company focuses on environmentally conscious efforts as members of the Outdoor Industry Association's Climate Action Corps and the Snowsports Industry Association's ClimateUnited, and through their work with Protect Our Winters. In addition, their office and workshop spaces are powered by recently installed solar panels, their materials are sourced solely from the U.S., and all manufacturing takes place onsite.
Today, 22 Designs is often listed as the number one telemark binding company in the world, with distribution throughout North America, Japan, Europe, and Australia. But all prototype testing takes place locally at surrounding backcountry areas and resorts like Grand Targhee. "The Ghee is a perfect place to see how things work and what can be improved," Valiante says.
Igneous
Jackson Hole, Wyoming
 While Michael Parris was attending Carnegie Mellon University in the early 1990s to study robotics and engineering, a ski buddy who had relocated to Jackson Hole, Wyoming lured him to the Teton Valley to try the terrain. Immediately hooked, Parris began dividing his time between school in Pennsylvania and Wyoming, where he skied and worked to help pay for it.
During the 1993-1994 winter season, Parris hatched an idea: He would build a pair of skis to last a full season in Jackson Hole, ones that would perform in all conditions — early-season low coverage, mid-season powder, and late-season wetter snow. That winter, he studied everything he could find about composite structures, and that's when "The Igneous Method" was born. "We got started in 1994 making skis for our circle of friends," Parris recalls. "That first prototype was based on a woman's downhill ski. The men's skis that were out there were too stiff; we wanted to float powder." By 1996, Igneous found its home and quickly became known locally as the "ski factory."
Igneous products feature Parris' innovative designs and a craftsman-like approach to every detail, from strength and flex to aesthetics. "In the late '90s we ramped up the company and were featured in the Powder magazine Buyer's Guide. But by 2000, I was selling skis for less than I was making them and decided to pull it back," Parris says. "I'm not focused on the hype, sales, or marketing. I want to go out and ride with the people I make skis for."
Today, Igneous crafts around 100 custom units per year, and the process is all about the client. "We start with an interview about how, why, where: the terrain, the conditions, style of turns, level of experience, and history with the sport," Parris explains, "because everybody deserves that kind of specificity." The results are skis and snowboards like nothing else on the market. There's no logo, or branding, just a thin, compressed, clean wooden ski or board that has been made to match each buyer's needs, with hardwood cores that are built in-house instead of by robots.
The irony isn't lost on Parris that he went from building robots to a handmade craft, in which he does everything in his power to avoid using robot-manufactured goods. "I grew up doing carpentry and realized pretty quickly how much I liked working with my hands," he says. Parris uses white ash to absorb vibration, hard maple for its responsive qualities, and Douglas fir for lighter-weight riders, splitboards, and touring setups. "Hard maple is used in the armatures of instruments because it resonates a true tone that's comparable to the feel of snow," Parris says. "Ash is used in baseball bats, axe handles, and paddle oars for their absorption factor." And for the veneers, he uses a variety of exotic woods.
While Parris can't always escape computers — he uses AutoCad for the designs — he's back at the workshop as quickly as possible, fine-tuning the smallest of details with unwavering attention to the material and craft. Igneous' un-branding is as forthright as it gets: The wood veneer is the only company trademark, but it's a telling one.