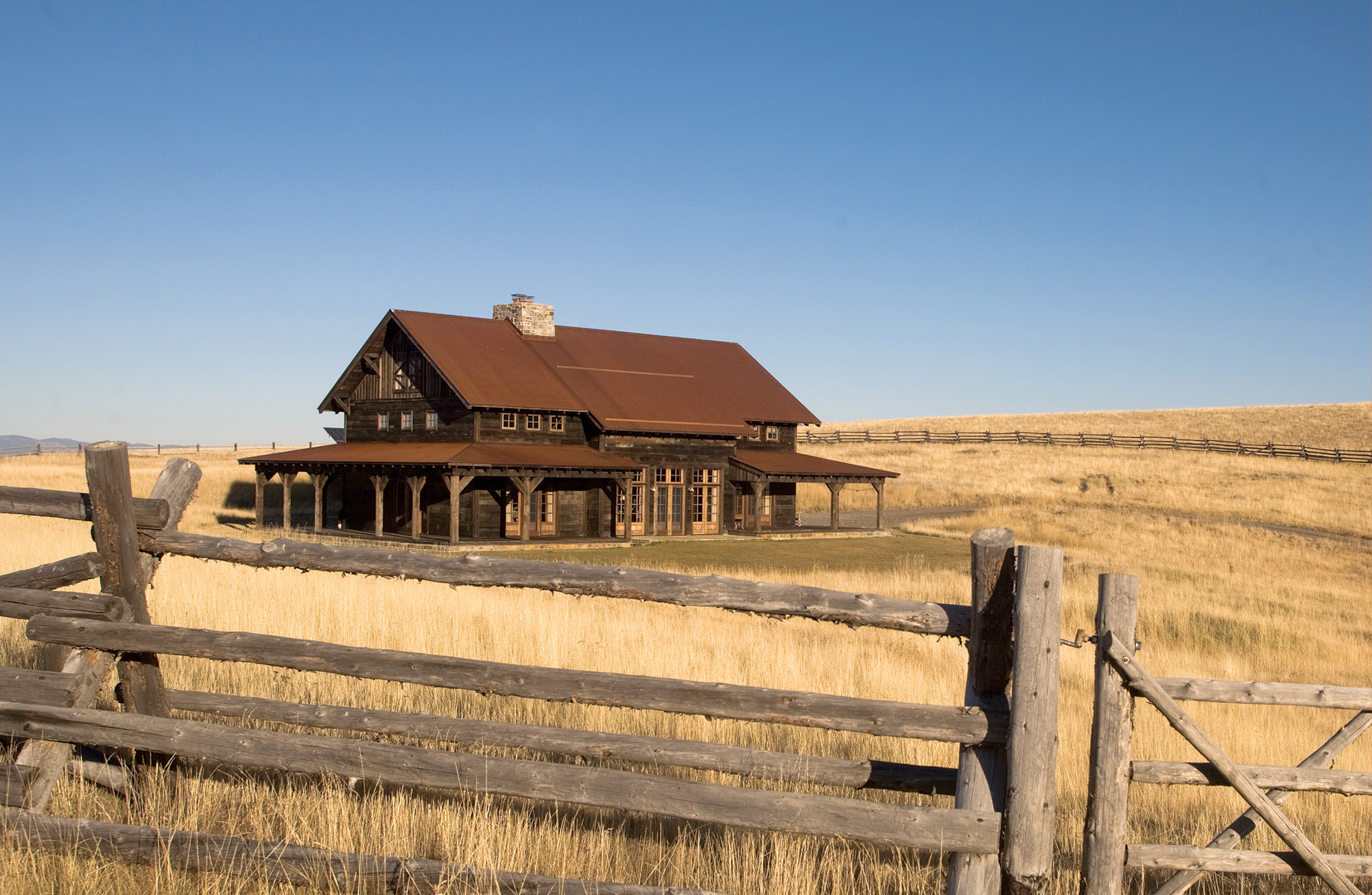 20 Apr

Bringing Alternatives to the Northern Rockies

in
---
When Beau Turner, director of natural resources and biodiversity at Turner Enterprises Inc., sought a renewable energy retrofit for the Flying D Ranch, located in the foothills near Gallatin Canyon, he turned to the expertise of Bozeman, Montana-based Energy 1, a nationally recognized company that engineers and installs renewable energy solutions.
In 2010, the company added 10 photovoltaic panels for solar power and converted the ranch's primary heating source from propane to geothermal, resulting in a system that's poised to pay for itself within five years and that cut Turner's utilities bills by 66 percent. Their work in this sensitive wildlife corridor was so well received, that last year Energy 1 was hired to install geothermal heating and renovate the mechanical system on Ted Turner's private home.
Energy 1's mission statement is about driving sustainability, and having filled a specialty niche within the industry for the last seven years, the company recently expanded in order to encompass all aspects of mechanical, electrical and plumbing systems (MEP), whether they are standard or based in renewable technology. This is in part due to growing demand and in part due to the company's record for handling complex MEP systems in custom homes.
"Having had great success with renewables and other emerging technologies created a unique niche for us," said Mike Foran, Energy 1 president. "And the renewable component has always been our core focus, but we learned that our clientele had also really latched on to the unique way in which we approach and deliver projects. This has led us to largely expand beyond renewables and to work with conventional mechanical systems, too. So now, regardless of renewables being part of a particular project, the focus remains the same in driving efficiency and creating MEP solutions that will stand the test of time. Ultimately, we think it's a testament to the industry and a new way of thinking."
"To expand our focus beyond renewables meant moving away from specialization and towards expertise in all areas of MEP systems," said the company's vice president, Leo Crane. "This expansion has really created a continuum of expertise that our clients can now tap into at any point on their project. And it allows us to still solve for the renewable component, but if that gets nixed based on the budget or other considerations, we won't miss a beat and can work towards a more conventional solution that's appropriate for the owner and the objectives of the overall project. It's a one stop resource of sorts, with the same underlying philosophy of driving innovation and high-efficiency standards, and achieving the best possible outcome for every project."
The company was included in Inc. 5000's list of fastest-growing private companies in America, an annual ranking conducted for 33 years. With more than 20 employees in Montana and 30 licensed engineers working from Boise, Idaho, the firm recently added another location in Jackson Hole, Wyo., and a branch that will provide national geothermal drilling services.
"We wanted to double- and triple-check in terms of quality control and we thought the best way to do that was to bring it all — design and installation — in-house and have our own guys execute it," Crane said.
Energy 1 can start from scratch to design, build, install, monitor and maintain the MEP components of a structure or they can retrofit a home or fix a botched system. The company is working on some 30 projects currently, from smaller consultations to those that take two years to complete. About half to three-fourths of these projects are located in the Rocky Mountains, with clientele that includes the U.S. Air Force, Big Sky Medical Center, Montana State University, custom homes in the Yellowstone Club, off-the-grid compounds and ranches in sensitive environments throughout the West.
For residential projects, the company can build an energy model for the home that takes into account architectural design, such as site orientation, occupancy patterns, building envelope details, lighting, the home's uses and more. "During that [schematic] process we can work with the architect and say if we shift the building 5 degrees this direction or maybe change a window package slightly we can reduce the size and subsequent cost on a mechanical system," Crane said.
Most of Energy 1's projects are driven by the bottom line, as clients seek a return on investment when installing renewable technologies or seeking an efficient MEP system. For example, a conservative estimate for a return on investment with a geothermal system ranges from five to eight years, followed by dramatically reduced heating and cooling expenses. As part of their services, Energy 1 also guides homeowners through available tax incentives.
"We take a step back and say, let's not try to hit minimum energy and performance benchmarks. Let's try to think about this more in-depth," Crane said, explaining that the systems are customize as opposed to throwing down a blanket design. "We want to meet and at least exceed the minimum energy code and efficiency standards but we also make sure at the end of the day the system is comfortable, acoustically it's not something you are going to hear rattling and that longer term it's relatively worry and maintenance free."
Whitney Peyton, president of the Yellowstone Club homeowners association, worked with Energy 1 to repair a troubled geothermal system he installed when the technology first emerged.
"They came up and said 'drill three more wells,' which I did, and they changed out the system so it phased in snow melt on the decks and roof. And I've had two years of eternal peace with my heating system," he said. "The bottom line is this: they are really well educated about what they do."