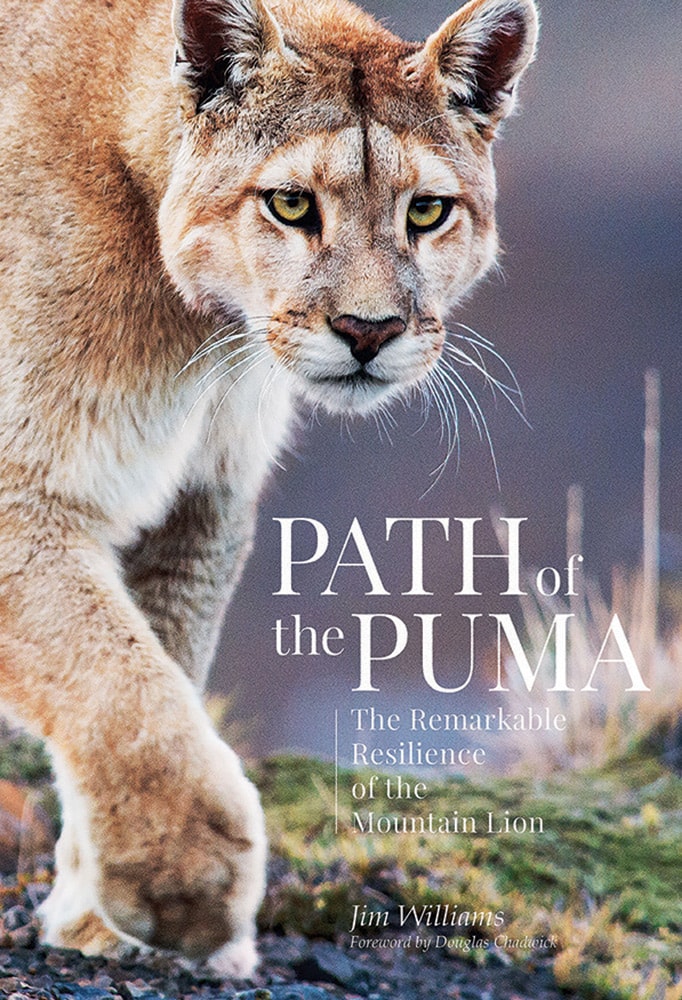 05 Oct

Books: Reading the West

in

Jim Williams' fascinating new natural history book,

Path of the Puma: The Remarkable Resilience of the Mountain Lion

(Patagonia, $24.95), examines the seeming contradiction behind the current status of these striking, big cats. He explains that while wild animals — and especially large predators — all over the planet are facing population declines due to climate change and shrinking habitat, pumas (or mountain lions) in North and South America are thriving and expanding into new territory.

Williams, a wildlife biologist with Montana's Department of Fish, Wildlife and Parks, has studied mountain lion ecology for nearly three decades. In this comprehensive book, he writes about these animals with scientific clarity and an affection that comes from his experience working on wildlife conservation issues in Montana, Chile, and Argentina. He also offers a vision for what scientists can learn about the importance of travel corridors, habitat, and predators when it comes to the conservation of animals of all types and sizes.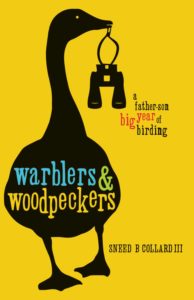 Color maps, photographs, and personal anecdotes add personality and texture to this informative and thoughtful book. Williams also offers advice about how citizens can help support safety and wildlife conservation in mountain lion country.
Warblers & Woodpeckers: A Father-Son Big Year of Birding by Sneed B. Collard III (Mountaineers Books, $24.95) is a sweet tale of world travel and adventure, along with what birders call a "Big Year," meaning a personal quest to see as many different bird species as possible in a single calendar year. Collard, who has written more than 75 books for young readers, tackles the challenges of world travel — including an encounter with killer bees in Arizona and the tricky process of getting to the Galapagos Islands — and of navigating a relationship with his teenage son and travel companion, Braden.
Each chapter of the book concludes with a running tally of the species the duo has "collected" or observed that month, from acorn woodpeckers to European starlings and yellow-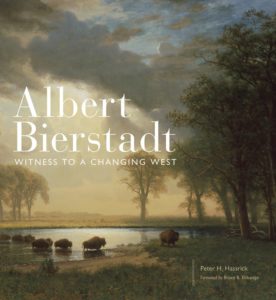 throated vireo. While each chapter also features descriptions of some good-natured competition and a little bit of whining, what starts off as separate lists by the end becomes a pooled effort referred to as "Team Collard's list." The bonding that happens over this father and son's shared obsession with ornithology in this light read is the real story of the book. Birders who may have their eye on doing a Big Year of their own, as well as non-birders who may find the whole idea baffling but charming, would enjoy this book about discovery and family.
Albert Bierstadt: Witness to a Changing West (University of Oklahoma Press, $60 hardcover; $35 paperback) features color reproductions of the works of renowned 19th-century painter Albert Bierstadt, along with selected works by his contemporaries. Edited by Peter Hassrick, director emeritus and senior scholar at the Buffalo Bill Center of the West in Cody, Wyoming, the book is Volume 30 in the Charles M. Russell Center series on Art and Photography of the American West.
This volume covers the painting career of the popular and celebrated Bierstadt, putting his work in both historical and political contexts. Thoughtful captions and essays by noted curators and art history scholars capture the spirit behind the artist's work. Bierstadt's depictions of bison, including his masterpiece The Last of the Buffalo, were said to be influenced by his instincts for wildlife preservation, while his works featuring Native Americans reflect both his respect and concern for their cultures. And his grand landscapes, featuring scenes of the West that few had observed, were said to have influenced the creation of national parks in the U.S. Bierstadt's fascinating life story and the chronology of his creative endeavors make this book a nod to the fresh approach this artist lent to the art world.
---
OF NOTE
---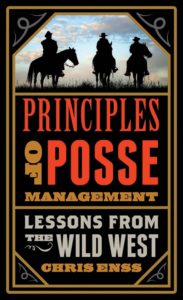 Wyatt Earp, Bat Masterson, Bill Tilghman, Bass Reeves, the Pinkertons, and other lawmen of the Old West knew how to pull together a posse, and they also knew how to lead their men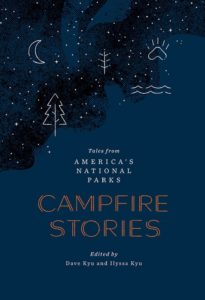 in pursuit of a common goal. In
Principles of Posse Management: Lessons from the Old West for Today's Leaders
, author Chris Enss (Globe Pequot Press, $16.95) spins lively tales of the adventures of these intrepid men who sought to keep peace, interspersing their stories with lessons that modern leaders can use in business and life. This entertaining book keeps the myths and legends of the Old West alive while putting a contemporary face on the feats of the lawmen who pursued justice on the frontier.
Dave and Ilyssa Kyu's collection of essays, poetry, short stories, and songs, Campfire Stories: Tales from America's National Parks (Mountaineers Books, $21.95), brings together the work of well-known writers like Bill Bryson, Terry Tempest Williams, John Muir, and Isabella Bird with pieces from the oral tradition of indigenous people, and lesser-known chroniclers of nature and adventure. The book features tales from six iconic national parks, including Zion, Acadia, Great Smoky Mountains, Yellowstone, Yosemite, and Rocky Mountain. And the authors offer their tips for choosing a good read-aloud tale to entertain around the campfire.
Bacon, Beans, and Beer by Eliza Cross (Gibbs Smith, $14.99) is a lovely little cookbook featuring 65 recipes built on the three tantalizing ingredients in its title. From Bacon-Wrapped Honey-Sriracha Scallops to Bacon Pastrami Reubens to Orange Molasses Stout Chicken, the combinations of flavor and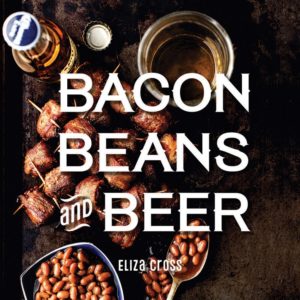 inspirations for the dishes featured are varied and interesting. Featuring color photographs, clear instructions, and choices from appetizers to desserts, this is a book that cooks will enjoy putting to use during summer barbeques and to help serve up comfort food during the dark days of winter.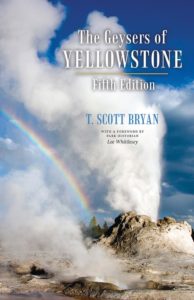 The cover of T. Scott Bryan's fifth edition of The Geysers of Yellowstone (University Press of Colorado, $24.95) features Yellowstone's Castle Geyser erupting in a froth of white against a vibrant blue sky, revealing a rainbow in the arch of its plume. A fully updated and comprehensive guide to the 500-plus geysers found within the boundaries of Yellowstone National Park, this reference guide offers maps, tables, updates on recent developments, a glossary of terms, and information about other geyser-rich areas in the world.