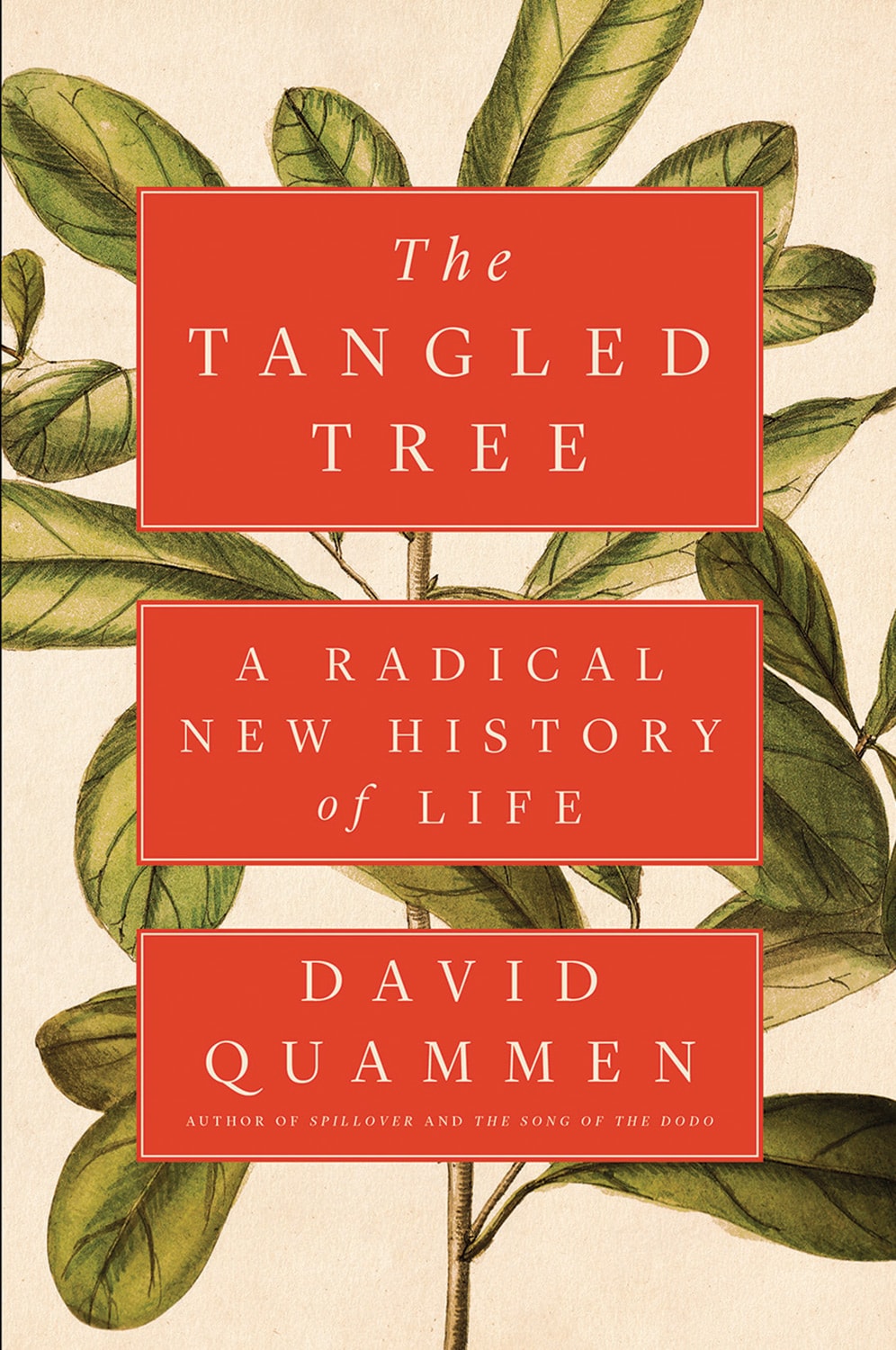 09 Aug

Books: Reading the West

in

David Quammen's new book, The Tangled Tree: A Radical New History of Life (Simon & Schuster, $30), explores the world of contemporary molecular biology and delves into the history of evolutionary theory, revealing how recent discoveries at the molecular level point toward a different and very powerful influence on human evolution: horizontal gene transfer. Quammen's ability to distill history, biography, politics, and the complexity of microbiology into a page-turning journey is unsurprising given his previous body of work, which includes The Song of the Dodo, and more recently, Spillover, about the science, history, and social impacts of emerging diseases. Yet this investigation into life's diversity and the implications of gene transfer is extraordinary in its level of storytelling, and in its synthesis of vast amounts of information into a compelling tale of human biology and human nature.

Since the mid-1970s, scientists have been using DNA sequences as a tool to examine the biological history of all life. Among the discoveries is the fact that the movement of genes across species lines has been a significant factor in human evolution. It is now known that about 80 percent of the human genome is the result of sideways gene transfers, not traditional inheritance from ancestors. The implications of this are wide-reaching, especially the effect on the mutation of viruses and the increasing prevalence of drug-resistant bacteria.

In these pages, Quammen reveals these discoveries and offers evidence for speculations about these implications through the stories of the discoverers themselves, including biologists Carl Woese, Lynn Margulis, and Tsutomu Watanabe. Professional jealousies, interoffice politics, friendships made and broken, and the struggles to challenge preconceived notions (even in the realm of pure science) make this both an important and an entertaining read. In writing it, Quammen succeeds where some of his profiled scientists failed — men and women who formulated brilliant theories but couldn't explain them — making his own important contribution to this branch of science.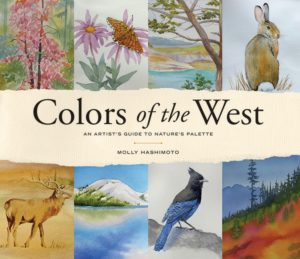 The pairing of art and nature is the topic of Molly Hashimoto's Colors of the West: An Artist's Guide to Nature's Palette (Skipstone, $24.95). Hashimoto, a longtime plein air watercolorist and art teacher, has put together a book in which she chooses to reveal nature's beauty color by color. Focusing each chapter on a different shade found in nature, Hashimoto offers evocative examples of her own work, while also providing tutorials and lessons on sketching from nature using watercolor techniques. Not only about art, this is a book about consciously observing nature — looking at the colors, shadows, and shapes of mountains, lakes, trees, birds, and mammals large and small. Hashimoto has exhibited her work at museums and galleries throughout the Northwest, and she teaches seminars on art and the outdoors. Her appreciation of the colors of the West reveals how much more we can enjoy the outdoor world when we look at it in more detail.
Horses in the American West: Portrayals by Twenty-Four Artists (Texas A&M University Press, $40) delivers on the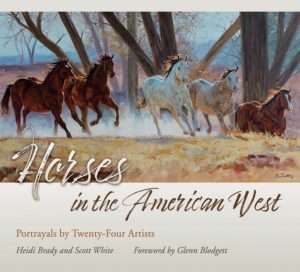 promise of its title, celebrating the most Western of American art themes: the horse (along with more than a few horse lovers and riders). The book includes painting, drawing, photography, and sculpture, featuring the work of professional artists as well as ranchers, hunters, and rodeo cowboys. While some of the artists have formal training, and others came to their medium by untraditional means, all convey the beauty of horses. The artists' own thoughts about their work and their processes provide the text, which is beautifully woven together by authors Heidi Brady and Scott White. Part of Texas A&M's new series "American Wests," this is a refreshing celebration of art and artists, and of Western art inspired by the horse.
---
OF NOTE:
---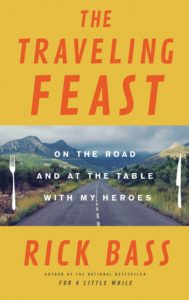 Joyce Carol Oates, David Sedaris, and Peter Matthiessen are just a few of the writers profiled by writer Rick Bass in The Traveling Feast: On the Road and at the Table with my Heroes (Little, Brown and Company, $28). In this book, the award-winning author sets off on an epic worldwide trip, determined to prepare meals for and eat with the writers he admires and considers his mentors. On this journey, Bass also hoped to re-inspire his love of writing, and finds out that in learning from his heroes he is able to discover a lot about himself. At times funny, and at others touching, this is an adventure and a tale of discovery populated with great writers, great writing, and full of celebration.
The notorious Calamity Jane — Martha Jane Cannary — scout, nurse, and roustabout, comes to life in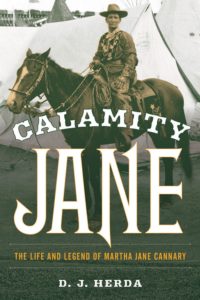 author D. J. Herda's Calamity Jane: The Life and Legend of Martha Jane Cannary (TwoDot/Globe Pequot, $17.95). Though the stories of this remarkable woman have become synonymous with the Wild West, they have also become convoluted over time; it's hard to know where the truth starts and the myth ends. More than anything, Herda demonstrates that Cannary was a woman who forged her own path at a time when few women had the courage or opportunity to do so. In this new account of her life, Herda uses Cannary's own words to reveal and unravel her story.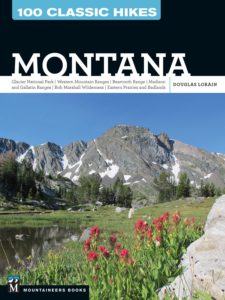 Douglas Lorain's new hiking guide, 100 Classic Hikes: Montana (Mountaineers Books, $21.95), includes detailed information about hiking terrain from Glacier National Park to the Beartooth Mountains, and features some of the greatest scenery and remote stretches of trail that the Treasure State has to offer. A weighty collection, the book is fully illustrated with color photos and topographical maps, and includes plenty of at-a-glance resources for researching and choosing hikes, as well as contact information for resource offices and state agencies.
The Western Kitchen: Seasonal Recipes from Montana's Chico Hot Springs Resort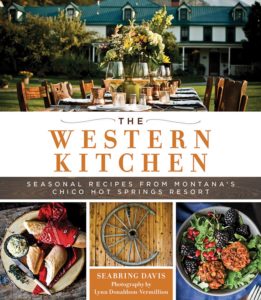 (Rowman & Littlefield, $30) by Seabring Davis, with photos by Lynn Donaldson, is the award-winning team's tribute to the legendary cuisine of Chico Hot Springs Resort and a celebration of the Paradise Valley landmark's history and traditions. Packed with more than 100 recipes — classics and new dishes alike — and more than 150 color photos, this cookbook is perfect for home chefs looking to re-create the magic of the Chico experience.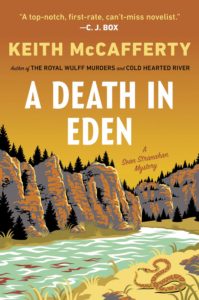 Keith McCafferty's latest addition to his mystery series, A Death in Eden: A Sean Stranahan Mystery (Yucca Publishing, $26), continues the adventures of fly-fishing guide and detective Sean Stranahan and his erstwhile love, Sheriff Martha Ettinger, taking inspiration from the current battle over copper mining on the banks of Montana's storied Smith River. Superstition, mistrust, and politics propel this suspenseful tale down the river. It's a recommended summer read, either as an introduction to or a continuation of a fine and entertaining series.