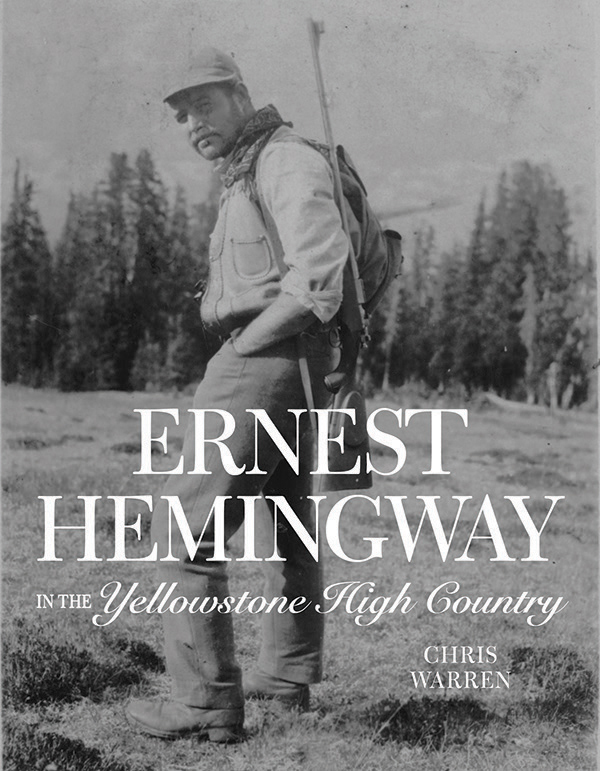 04 Feb

Books: Reading the West

in

Ernest Hemingway in the Yellowstone High Country by Chris Warren (Riverbend, $19.95) paints a portrait of the Nobel Prize-winning novelist that may surprise and enlighten Hemingway enthusiasts. Shining a light on the small ranch outside of Cooke City, Montana, where the writer spent five summers, it describes the essence and captures the experiences he had in this remote spot that he described as one of his favorite places in the world to write.

Hemingway's time in the mountains outside of Yellowstone National Park in the 1930s overlapped with his time spent in Spain during the revolutionary years. Warren traces the influences of both rural Montana and the war-torn Iberian Peninsula on Hemingway's writings, using years of research to illuminate the anecdotes he shares on fly fishing, hunting, bootlegging, and meeting local characters.

Warren does an admirable job of putting in context the time that Hemingway spent in Montana and Wyoming with the writer's larger biography, background, and writing career, offering a view of the "great man" that's warmer and more approachable than some other portrayals. In addition, Warren's familiarity with the landscapes and the region — he is a resident of Cooke City — gives this brief and focused biography depth. The book also features archival photographs that offer a glimpse into the author's life in the West.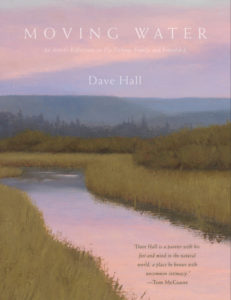 Dave Hall's Moving Water: An Artist's Reflections on Fly Fishing, Friendship, and Family (Blaine Creek Press, $29.95) celebrates relationships, the outdoors, and the artist's affectionate eye for his subject matter. The soft colors of dawn and dusk provide a unifying theme for the quiet, simple, and minimal text in which Hall covers a variety of subjects, from his memories of childhood and his outdoors-loving grandfathers, to the death of a friend, to the simple pleasures of standing streamside in a rising mist.
Hall's paintings and words have an ethereal quality. His art features the quiet stretches of water surrounded by bosky shoreline and rising mountains, and his stories underline his intimacy with these subjects. Thoughtful throughout, his musings are wry, humorous, and universal: from a recollection of chance meetings with other anglers that led to future meet-ups, to a short conversation with a rock climber about the similarities between their chosen sports ("there's all kinds of equipment, you go to the most beautiful places in the world, you do it with your very best friends, and everyone's obsessed"). Although varied, there is nothing disconnected about this concise bit of prose; the stories are tied together by the themes outlined in the subtitle and by the play of light on water in the artist's accompanying works.
OF NOTE:
A slew of handy tips for catching fish in all conditions can be found in Skip Morris's new book, 365 Fly-Fishing Tips for Trout, Bass, and Panfish (Stackpole Books, $24.95). Morris's vast experience as an avid fly fisherman and author allows him to easily translate practical hints and strategies for reliable results. Casting techniques, knot tying, catch-and-release strategies, and safety tips are among the topics covered, along with definitions and explanations of fishing lingo and specific terms. Beautiful color photographs and illustrations, along with a detailed table of contents, help guide the reader to their own specific areas of interest.
In Cowboy Trout: Western Fly Fishing as if it Matters (Montana Historical Society Press, $17.95), historian, fly fisherman, and writer Paul Schullery examines how the sport of fly fishing has influenced the history of the West. This thoughtful book takes a look at the intersection of business, economics, and environmental awareness as it pertains to the sport. In a collection of essays, Schullery attempts to answer questions that he's been asking himself throughout a lifetime of exploring the waters of the West and getting to know many of the characters who enthusiastically fish them. The writer's introduction starts things off by asking, "Can fly fishing make you a Westerner?" And the topics he tackles throughout offer a chance for debate and thoughtful consideration that makes the reader wonder how much fly fishing matters to the West and the world at large.
Elers Koch's classic memoir, Forty Years a Forester (University of Nebraska Press, $24.95), gets a new lease on life in an edition that includes annotations and analysis by Char Miller and a foreword by John MacLean. Archival photographs, insightful commentary, and Miller's perspectives as a historian and environmental scientist complement Koch's lively account of the early years of forest management in the American West. Koch's life experiences as a forest worker, mountaineer, wilderness advocate, and writer in the first half of the 20th century are worth revisiting.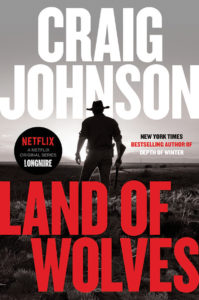 Craig Johnson's 15th installment of the Longmire series, Land of Wolves (Viking, $28), places Walt Longmire back in Absaroka County, Wyoming, after terrifying and thrilling adventures in Mexico. The familiar Western territory is the backdrop for a thriller that looks at issues that have echoed through the Intermountain West for more than a century. The interplay of a community of Basque sheepherders and the presence of a mysterious wolf add to the tension, and Longmire is back in his element. The interplay of the laconic, big-shouldered, deeply flawed sheriff and the many layers of intrigue that are found in his hometown, keeps readers coming back to this best-selling series.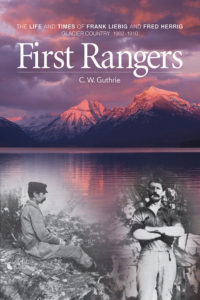 Carol Guthrie's latest book on Glacier National Park, First Rangers: The Life and Times of Frank Liebig and Fred Herrig, Glacier Country 1902-1910 (Farcountry Press, $16.95), explores the early days of forest management in the area that later became the national park. Told through the tales of two of the area's earliest protectors, this collection of rare archival images helps bring the stories of these intrepid foresters to life, and makes for a fun read and a browsable collection for outdoor and Glacier Park enthusiasts.