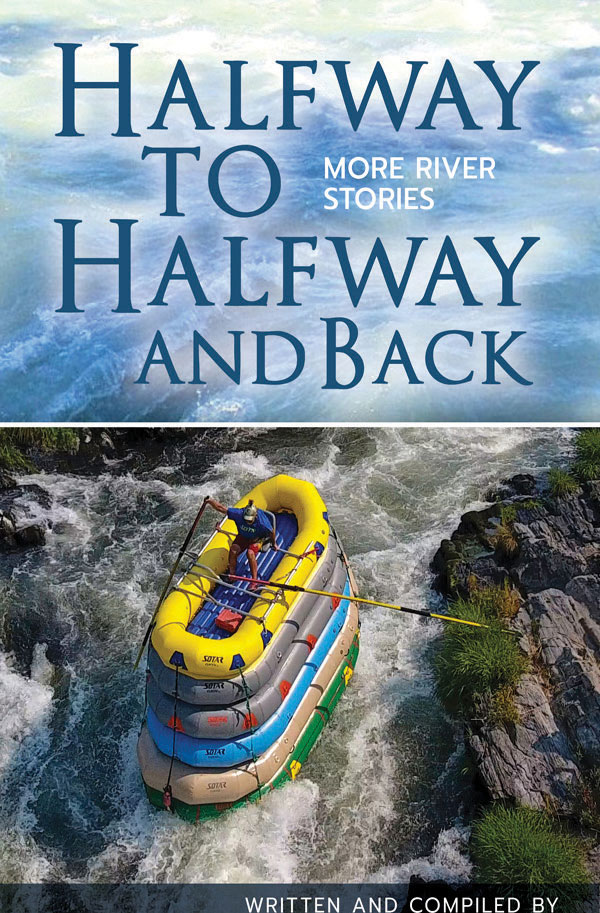 Halfway Publishing, $19.95
12 Feb

Books: Reading the West

in

Halfway to Halfway and Back: More River Stories, edited by Dick Linford and Bob Volpert (Halfway Publishing, $19.95), is the kind of collection that fits any mood and fills the gaps between trips down the river. These stories capture the feeling of a day on the water with humor, pathos, and reflection that aims to confirm the adage that a bad day on the river beats a good day almost anywhere else. Authenticity is the common theme of these stories by outdoor writers and current and former fishing and raft guides. These tales of rapids negotiated, guests fondly remembered, drinks imbibed, and memories endlessly debated, are a follow-up to Linford and Volpert's award-winning 2012 volume Halfway to Halfway and Other River Stories. The hundreds of submissions that Linford and Volpert received while putting this book together demonstrates that the art of storytelling can be as rich as experiencing a day on the river.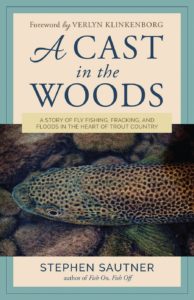 Stephen Sautner, The New York Times outdoor editor and author of Fish On, Fish Off, puts fly fishing into an environmental and political context in his new book, A Cast in the Woods: A Story of Fly Fishing, Fracking, and Floods in the Heart of Trout Country (Lyons Press, $24.95). The trout country in which the title refers to is in the Catskill Mountains of New York. His experiences when he buys an idyllic cabin on streamside property offers perspectives on the future of fly fishing and the intersection between outdoor recreation and the natural world on a changing planet. While Sautner recounts the restoration of his "rustic" cabin, joining what he calls "the fraternity of guys who build stone walls," he also recounts the restoration of the nearby streambed to its pristine state. Writing about his personal fight to create his perfect fishing spot, he sprinkles in journal entries that give it immediacy and provide drama. Sautner's struggle to repair wood floors and foundations — all while fighting off the impending threat of fracking and an invasive species — has an appealing and relatable universality. This is a memoir of a fisherman's passionate struggle for his personal nirvana, as well as a cautionary tale about stewardship.

Fear of Fly Fishing: Do Trout Exist? And Other Facts of Reel Life, by cartoonist Jack Ohman (Stackpole Books, $19.95), is a collection of 50 of the award-winning humorist's best comments on the sport of fishing. First published in the late 1980s, this collection defines "classic," taking on the absurdities of all that fishing gear, waiting for a bite, and trying to predict fish behavior. Gently poking fun at the stereotypes while paying homage to the men who taught him the ropes of the sport, Ohman presents us with a collection that is as entertaining and relevant now as it was 30 years ago. The illustrations are whimsical and capture the emotions of their subjects, and each section features a short essay-like introduction to the pages that follow. Truisms of fishing are delivered deadpan, such as "There are two types of boots: those that permit the frigid waters of the stream to course through your toes, and those that do not." And the pithy humor and tidbits of advice (or cautionary tales) throughout reflect Ohman's self-deprecatory humor along with his love of the sport and those who pursue it. 
OF NOTE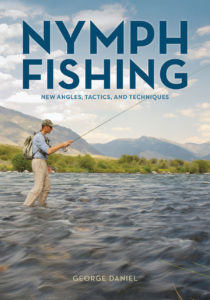 Nymph Fishing: New Angles, Tactics, and Techniques (Stackpole Books, $34.95), by best-selling author George Daniel, is packed full of detailed photographic sequences that cover lessons in nymph fishing and fly patterns, as well as detailed descriptions of tactics and techniques for a successful nymph fishing experience. As a modern guide, which covers the specialized gear and the science behind the process, this is not a beginner's book. However, nymph enthusiasts will come away with renewed enthusiasm and a new set of specialists' tools. It serves as a great reference for the serious nympher.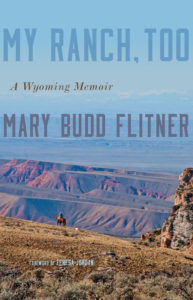 Mary Budd Flitner explores the role of place in shaping identity in My Ranch, Too: A Wyoming Memoir (University of Oklahoma Press, $24.95). Far from a romanticized reflection of idyllic horseback rides against stunning mountain vistas, this is an authentic and thoughtful portrait of modern-day ranching with a nod to the past. Flitner relates the story of her great-grandparents' earliest ranching attempts in the Wyoming Territory, through to her 20th century experiences on the ranch she married into, where every person on the property is integral to the whole on a daily basis. Her recollections are at times both serious and lighthearted, and they reflect the agricultural lifestyle in rural America.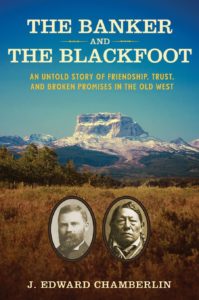 J. Edward Chamberlin takes on the story of Fort Macleod in the late 19th century in The Banker and the Blackfoot: An Untold Story of Friendship, Trust, and Broken Promises in the Old West (Blue Bridge, $24.95). A personal story for Chamberlain, this is the tale of his grandfather's friendship with Crop Eared Wolf and the Blackfeet people who lived in seeming harmony with white settlers on the Montana-Alberta border before conflict erupted over broken treaties as the 20th century loomed. The independent and spirited characters who inhabit Fort Macleod represent a cross-section of Western life, and the story of the friendship and trust between town mayor and banker Jack Cowdry and Crop Eared Wolf is both touching and inspirational.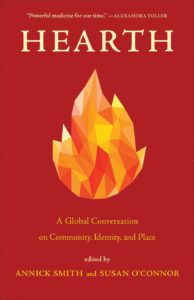 Hearth: A Global Conversation on Identity, Community, and Place (Milkweed Editions, $26), edited by Annick Smith and Susan O'Connor, is a warm collection of essays by a diverse and talented group of writers, including Pico Iyer, Chigozie Obioma, Gretel Ehrlich, Bill McKibben, and Terry Tempest Williams, and includes a forward by Barry Lopez. These short pieces explore issues of economics, technology, climate change, and other critical contemporary topics, all centered on the idea of coming back to community and commonality, despite divisions and differences. Overall, this is a thoughtfully curated and inspired collection.