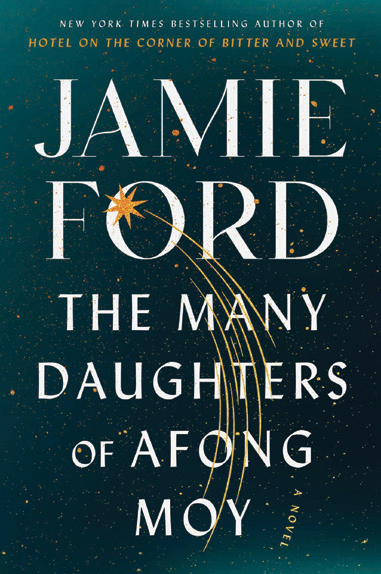 02 Jun

Books: Reading the West

in

Jamie Ford's multigenerational and magical tale, The Many Daughters of Afong Moy (Atria Books, $28), has him well on his way to becoming the Gabriel García Márquez of Asian-American literature. Like García Márquez, Ford's ability to paint a deep and vibrant story, while moving expertly through decades and even centuries in the lives of his characters, results in a gripping narrative that will resonate long after the final page is turned.

The novel — described by the publisher as "an epigenetic love story" — leaps across the generations of seven protagonists, six of whom are fictional descendants of the titular character Afong Moy, a real person known for being the first Chinese woman in America. Epigenetics is the study of how behavior and environment can affect genetic activity, including the idea that the aftermath of trauma may be passed through generations. The progeny of Afong, from the mid-1800s to nearly the end of the 21st century, all must navigate their ancestor's great trauma, as well as their own.

Episodes move smoothly from the theaters and boarding houses of Victorian-era Baltimore to San Francisco's Chinatown during a plague outbreak, a World War II American air base in China, a slightly dystopian — but still highly recognizable — Seattle of the future, and other richly imagined settings. In spanning so many different epochs and locations, the novel allows Ford to display his story-crafting genius and ability to breathe life into characters as real as ourselves. The result is nothing short of miraculous.

The lives of these characters each contain fully wrought passions and pains, aspirations and agonies, such that any one of them could carry a novel. However, woven together and seeping into each other as echoes, dreams, and memories, these create an entire world that will haunt and move readers to the point that they may close the book feeling they, too, could be yet another daughter of Afong Moy.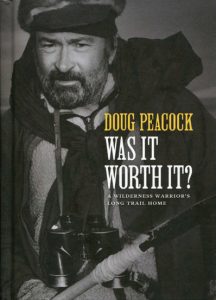 Proving again why he's a vital voice for the wild, Doug Peacock takes us there and back again with his new memoir Was It Worth It?: A Wilderness Warrior's Long Trail Home (Patagonia, $27.95). This series of vignettes of high adventure and contemplative meanderings provides an unflinching assessment of a life lived in, and for, the wild spaces of the world. Peacock pulls no punches in making the case for the defense of wilderness, and calls out our collective shortsightedness in co-existing with wild animals, especially apex predators, and — most urgently — our failure to address the climate crisis.
The stand-alone narratives range from a search for signs of the last grizzly in Mexico's Sierra Madres to walking point to protect an expedition from polar bears in Canada's High Arctic; from island hopping via kayak off the coast of Belize to repatriating arrowheads via canoe in the Shiawassee Flats, known by some as the "Michigan Everglades." Any sharing of such episodes would make for fascinating reading, but it is Peacock's natural grace with language that elevates this book from the crowded ground of mere adventure writing into the rarified air of literature.
Examples abound, but one will suffice. In a particularly poignant episode, Peacock spends a day ruminating on his friendship with the (then) recently departed author and iconoclast Edward Abbey while preparing a massive batch of sheepherder stew. The meal — specified in Abbey's final instructions — is for his wake the next day. The all-day preparation and cooking is an act of love and devotion for Peacock, a meditation on friendship, death, and perseverance. The next morning, he rises early to finish his task:
"The desert sky was an unsurpassed spring blue still darkening toward turquoise in the fading marl of sunrise. Tiny trumpets of red penstemon, yellow brittlebush, and marigold blossomed along my driveway. Beyond the confines of landscape and culture, the entire Sonoran Desert pushed up flowers of every shade of color. It was a great day to be alive."
Peacock is mostly known as a grizzly bear expert, a monkey wrencher, an advocate for the wild, and even as a damn fine cook. But beyond all of that — or maybe because of it — he is a gifted writer of necessary and beautiful work. His recent award in literature from the American Academy of Arts and Letters is evidence of this, and his newly-released book is further proof.
OF NOTE:
Familiar names and events of the Old West are given a dramatic twist in J. Hoolihan Clayton's Commendable Discretion (Dog Soldier Press, $15.95). The Battle of Little Bighorn, the disappearance of Montana Territory's first governor Thomas Meagher, the persecution of Native American nations by General Nelson A. Miles, and the fortitude of Lakota leaders Sitting Bull and Crazy Horse all become embroiled in this fast-paced and richly developed detective story that pairs Charles Wolfe Collins, an Irish immigrant and ex-spy working clandestinely for President Grant, and a fiercely independent Lakota woman called "Arbuckles," named for the coffee she is overly fond of. The unlikely duo risk their lives repeatedly during their quest to solve a mystery that almost no one wants solved.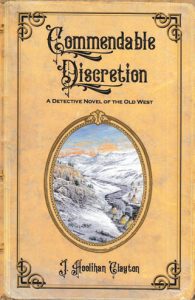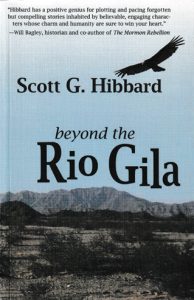 With his debut novel, Beyond the Rio Gila (Riverfeet Press, $18), Scott G. Hibbard stakes a claim in the lineage of adept chroniclers of the American West, such as A.B. Guthrie and Richard S. Wheeler. This coming-of-age story — welded to an epic 1840s trek across the Southwest by the U.S. Army's Mormon Battalion — remains close to its historical roots, while rising to dazzling heights with unforgettable characters and pulse-quickening drama.
Colorful photography and lively, hobbyist-friendly prose make Sea Turtles to Sidewinders: A Guide to the Most Fascinating Reptiles and Amphibians of the West (Timber Press, $19.95) an enjoyable read as well as a useful field resource for "herpers" (amateur herpetologists) exploring under the rocks and fallen logs west of the Continental Divide. Its authors — Charles Hood, Erin Westeen, and José Gabriel Martínez-Fonseca — keep the writing informative and factual, without ever feeling dry and academic. Details on appearance, diet, habitat, and behavior are enhanced by tips on locating specimens and quirky side notes of the critters' oddities and remarkable features, earning this book a spot in any naturalist's library or backpack.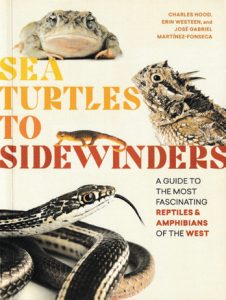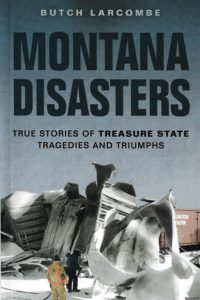 Montana history is seen through the lens of some of its darkest moments in Butch Larcombe's Montana Disasters: True Stories of Treasure State Tragedies and Triumphs (Farcountry Press, $18.95). Covering a disparate range of both natural and human-caused catastrophes, the book delves into the floods, avalanches, wildfires, train wrecks, mine accidents, earthquakes, and other mishaps that have shaped the Treasure State's past. In each narrative, examples of heroism and hubris, despair and determination abound, and a better understanding of the making of Montana emerges from the rubble.
Marc Beaudin is a poet, theater artist, and bookseller based in Livingston, Montana. He has contributed to numerous publications, written two books — Life List: Poems and Vagabond Song: Neo-Haibun from the Peregrine Journals — and his work has been included in anthologies dedicated to environmental and social justice.