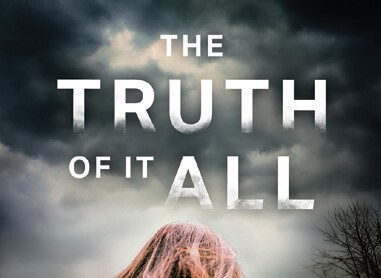 28 Sep

Books: Reading the West

in

In The Truth of It All (Crooked Lane Books, $27.99), former war-zone correspondent-turned-novelist Gwen Florio once again brings her journalist's attention to detail and dogged pursuit of the truth to a story that leaps from the page like a battle cry. Through the fiery eyes of her protagonist Julia Geary — a small-town public defender with a seething anger that matches her red hair and is far bigger than her diminutive height — we're quickly pulled into a world that's often woefully too similar to our own.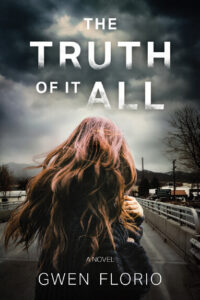 Julia's anger is directed at her husband who was killed in Iraq, and it's coupled with bigoted resentment toward the Iraqi refugees who have settled in Duck Creek, Montana, a "pine-scented mining town turned ski resort." The combination makes her seem a bad choice to defend a young Iraqi boy — who she sees as a stand-in for her husband's killer — from a quickly swelling, racist mob that believes he's guilty of sexually assaulting one of their own.
However, as in most of Florio's taut thrillers, things are never as simple as they seem. Events unpeel with onion-skin complexity, villains hide in plain sight, and heroes remain nearly invisible. And as Julia digs deeper and reveals harrowing truths, her acrimony and prejudice begin to fall away, revealing her own truth and allowing, finally, for healing to come.
Florio's gift is that of creating strong, true-to-life characters who carve out their stories in ways that surprise us. They take on lives as incongruous, conflicted, and grievous ­— but also as wondrous, empathetic, and joyful — as our own. Thus, their transformations and redemptions can become ours as well.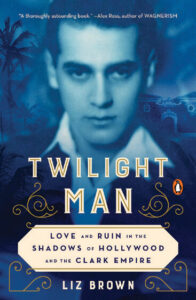 At first glance, Liz Brown's Twilight Man: Love and Ruin in the Shadows of Hollywood and the Clark Empire (Penguin, $17) may seem like a racy celebrity exposé, but a deeper dive reveals an engaging and contemplative examination of the power, politics, sexuality, greed, and cultural opulence surrounding one of Montana's (and the nation's) most prominent families. In the Rocky Mountain West, the name William A. Clark is synonymous with the untold wealth pulled from the earth in the form of copper, mostly from Butte, Montana's "richest hill on earth."
His namesake son, William Clark, Jr., is remembered more for spending the family fortune than for making it. With endowments that created the Los Angeles Philharmonic, the Hollywood Bowl, and world-class libraries at UCLA and the University of Virginia, his name was a staple in the celebrity press of the 1920s and '30s. However, his family and his lawyers expended considerable effort — and money — to keep his name out of the papers. The threat of Clark's secret love life — which was illegal at the time — becoming public could have brought ruin to one of America's most famous empires.
The object of his love was a sultry, young chameleon of a man who was born Albert Weis Harrison, and later, while a prisoner of the Nazis, took the baptismal name Stanislaus Casimir. He was known to his lover — as well as the Los Angeles glitterati and Butte upper-classes — by the self-invented moniker Harrison Post.
Though set principally in Hollywood, Post's life of decadent excess and vast riches — as well as debilitating illness and financial destruction at the hands of treacherous relatives — is far too extraordinarily unbelievable to have been the stuff of movies. With vibrant storytelling and painstakingly researched detail, Brown shows the truth behind the cliche "reality is stranger than fiction."
Especially effective are the parallels Brown points out between doomed lovers Oscar Wilde and Lord Alfred Douglas and the collectors and transcribers of their personal letters, Clark and Post. Today, these letters are held at the Clark Library at UCLA — which was built by Clark and designed by Post — and they tell a similar story to that found within the pages of Twilight Man: Timeless love is often at grave odds with the times in which it is found.
OF NOTE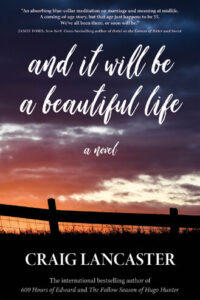 It never quite feels like you're reading Craig Lancaster's latest novel, And It Will Be a Beautiful Life (The Story Plant, $26.95); rather, it feels more like you're walking along a tranquil road with a wise and humble friend, a deep-thinking storyteller with a mischievous sparkle in his eye. Which is not to say that the book's protagonist, Max Wendt, is brimming with wisdom or humility. The man whose career has him criss-crossing the country, always far from home, to follow pipeline inspection gauges ("PIG trackers" as they call themselves), has a life so fraught with foibles and frailties, disappointments and delusions, that we can't help but to see ourselves in Max as he struggles to hold the pieces of his world together. Fortunately for him, and for us, the title proves to be true: Despite numerous signs to the contrary, this life will be beautiful.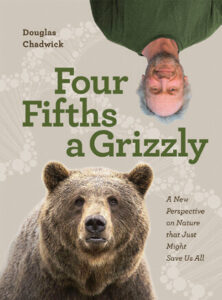 Douglas Chadwick offers a passionate argument to embrace our connection to the natural world in Four-Fifths a Grizzly: A New Perspective on Nature that Just Might Save Us All (Patagonia, $27.95). Combining the eye of a naturalist, the ear of a storyteller, and the heart of one who cares deeply for the fate of the wild — and the wild lurking within each of us— Chadwick demonstrates the biological truth that the fate of all life on Earth is intertwined.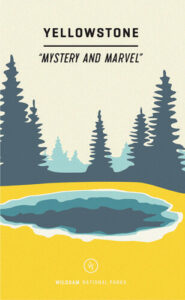 The new installation in the Wildsam National Parks series, Yellowstone: Mystery and Marvel (Wildsam Field Guides, $20), packs a treasure trove of fascinating information into a pocket-sized volume. In addition to insider travel tips and details on Yellowstone's flora and fauna, sections on the park's Indigenous history; the science behind its geologic grandeur; the writers, artists, and explorers who sparked international attention to it; and the political and environmental issues surrounding its maintenance, place this book in a category of its own, far beyond a typical travel guide. More so, featured essays by Doug Peacock, Nina McConigley, and the late Jim Harrison elevate it to the realm of literature.