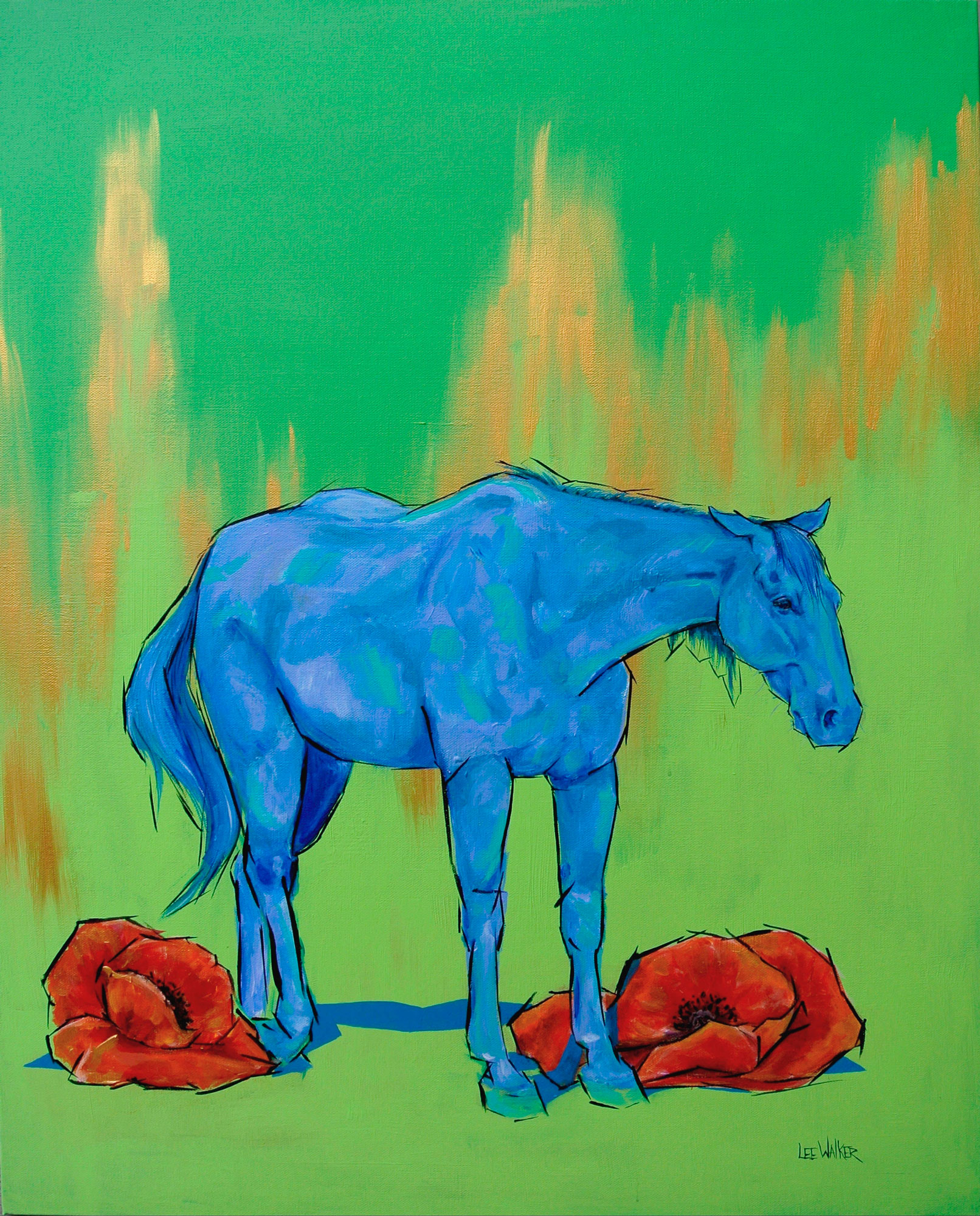 "Rocinante" by Lee Walker at Downtown Billings Alliance
02 Aug

Billings Summer Artwalk

in
Summer ArtWalk 2017 Promises a "Hot Time" in downtown Billings
It'll be a "hot time" in downtown on Friday, August 4, 2017 as the city celebrates its flourishing, vibrant downtown art scene at Summer ArtWalk.
One-Time Participants in Summer ArtWalk include:
Corby Skinner, who opens his home at The Castle showing new oil pastels inspired by Riverfront and Dover Parks and Four Dances Natural Area
2905 (Montana Avenue) presenting a group of self-selected artists
Mazevo Coffee Roasters and Espresso featuring "Amalgamation," a SUMUS group exhibit inspired by favorite quotes
Lee Walker's "Rocinante" exhibit, inspired by Don Quixote's bony, old horse, at Downtown Billings Alliance
Last Chance Pub and Eatery featuring "Say Nothing Once, Why Say it Again," an exhibit by Wyoming artist Marsha Stewart
Other highlights include:
Life-size colts created by regional artists to benefit Angel Horses on display at Mann Mortgage and Gallery Interiors
Underground Culture Krew's Third Annual "Montana Rail Ink" show featuring hand-painted model train cars created by international graffiti artists
A sidewalk performance of Rock and Classic Blues by Free Spirit Rock School near Skypoint and Jimmy John's on North Broadway beginning at

5:30 p.m.

Public Art Committee of Downtown Billings Alliance and sculptor Brian Keith Scott unveil Scott's "Shadow Whisper (brought to you by incognito)," at 

5 p.m.

 on the corner of North Broadway and 2nd Avenue North
Tickets for the first annual ArtWalk 50/50 raffle go on sale during Summer ArtWalk and continue through Holiday ArtWalk. On December 2, 2017, one lucky winner wins 50% of the net raffle proceeds redeemable in art and merchandise at ArtWalk 23rd Season Member sites. Tickets are $1.00 each and available at Season Member locations and the Downtown Billings Alliance office. More raffle information is at: www.artwalkbillings.com.
ArtWalk is free, family friendly and weather resistant. Hours are 5 – 9 p.m. On-street metered parking is free; rates vary at city parking garages.
Even though the Magic City Blues Fest runs concurrently with the Summer ArtWalk, all ArtWalk locations on Montana Avenue (except McCormick Cafe) are open and accessible during Summer ArtWalk.
ArtWalk maps can be downloaded from www.artwalkbillings.com and www.billings365.com. Printed maps are at all ArtWalk sites during the event. Images and gallery notes are posted at Facebook.com/billingsartwalk and www.artwalkbillings.com.
For more information, contact:
Virginia Bryan
Director, Artwalk Downtown Billings
2815 – 2nd Avenue North
Billings, Montana 59101
406.690.1662 (call/text)
virginiab@downtownbillings.com