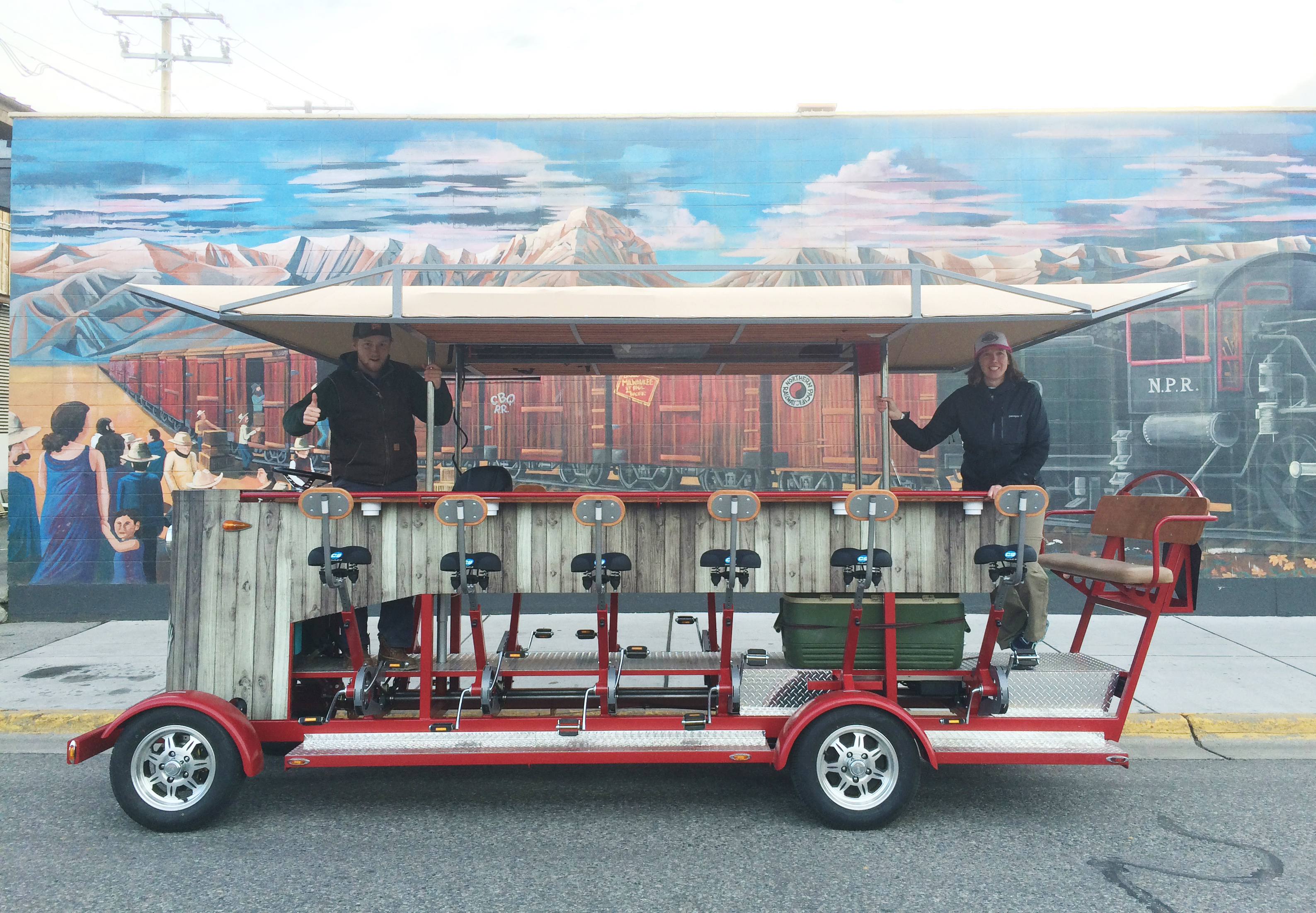 14 Jun

Belly Up and Ride

in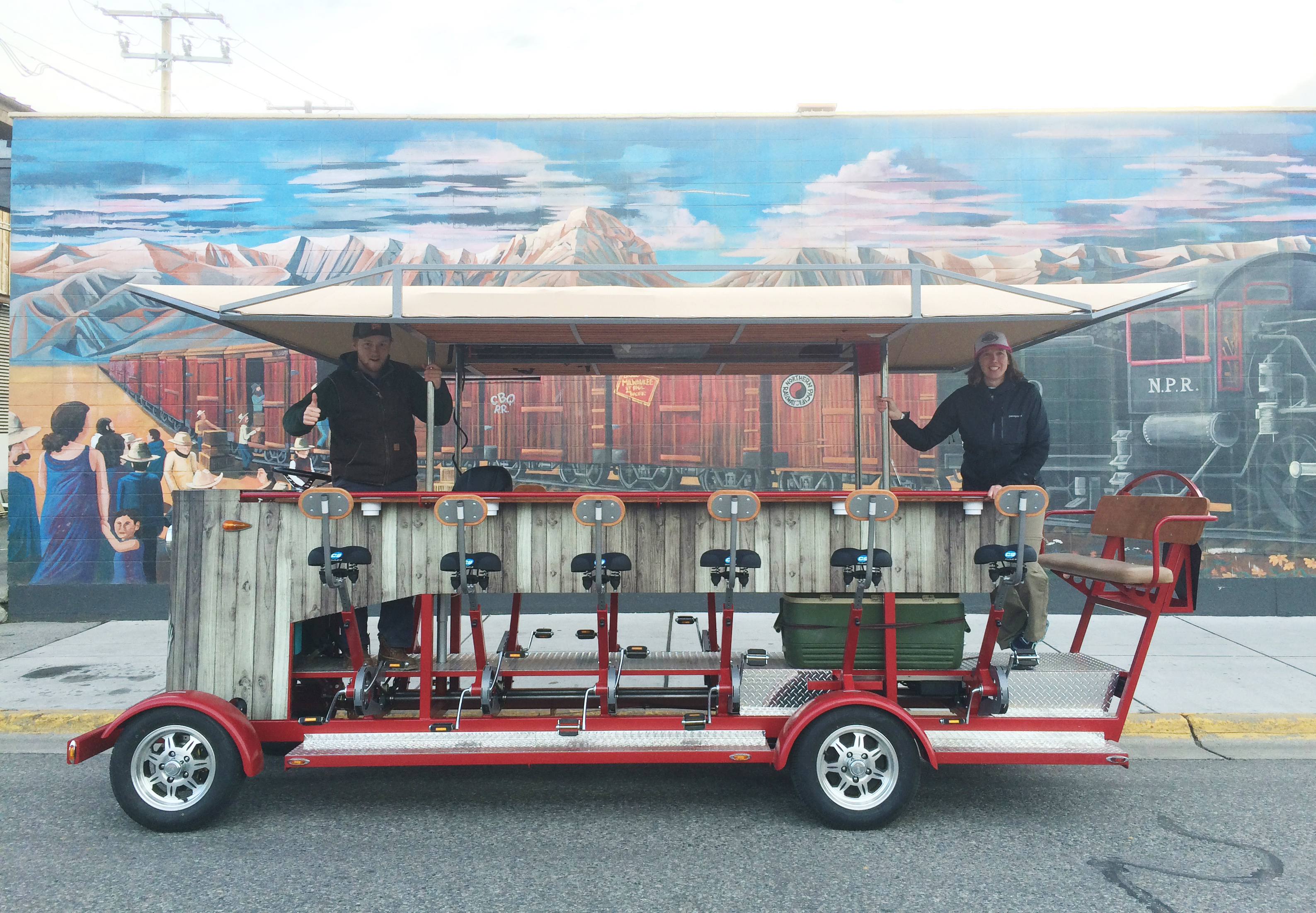 Jami Morris, right, is the co-owner of the Gear Belly pub bike.
There's a new, pedal-powered way to experience the local Bozeman brewery and bar scene. Owned and hosted by Eric and Jami Morris, Gear Belly is a pub bike that offers tours of some of the best of Bozeman's brewery, distillery, and bar hangouts for a true taste of local flavor.
If you've spent any time in downtown Bozeman lately, you may have seen a Gear Belly tour. It's hard to miss: A giant bike with one Gear Belly driver (sober, of course), two people relaxing on the back bench, and 12 riders furiously pedaling on the bar-style seating along the sides of the bike. Depending on the time of the day, the bike might be headed anywhere from White Dog Brewing or Lockhorn Cider House in the downtown area to MAP Brewing Company out on Manley Road. The locations change for each of Gear Belly's three unique tour experiences, offered three times per day, seven days per week.
At each stop, Gear Belly riders have 30 minutes to explore the tastes of the brewery before they get back on the bike and ride to the next location. Although alcohol cannot be consumed on the bike, there is plenty of water on board to keep the peddlers hydrated, and there are coolers to store any souvenir take-home growlers.
Jami and Eric first experienced a pub bike tour in Bend, Oregon. "It was a blast!" says Jami. "We thought a pub bike in Bozeman would be a good fit with the evolving brewing and distilling culture. In this town, we have great beer, cider, spirits, and terrific scenery." They ordered a custom bike, and when it arrived in May of this year, they immediately began booking tours for the summer.
To sign up for a tour, visit the Gear Belly website and pick your preferred time and date. Tours start at $30 for a single ticket or $300 for a full group. If they have enough people (generally, six or more is enough), the tour will begin promptly at the specified time and last for about three and a half hours… Full groups also have the ability to customize their destinations, so even groups under 21 years of age can sign up for tours with non-drinking activities.
Gear Belly is putting on tours as they fill them, and they are coming up with new ones all the time. "We've also designed a bobcat pride tour, which we think may be popular this fall," Jami says. "It includes a pedal across campus, a couple of brewery stops, and tailgating. We're riding until the snow flies."
You can find routes and sign-ups online at gearbelly.com
---
Andy Meyer is a Bozeman-based writer and intern at Big Sky Journal. He is a graduate from Montana State University and publishes his own writing at andymeyer.media