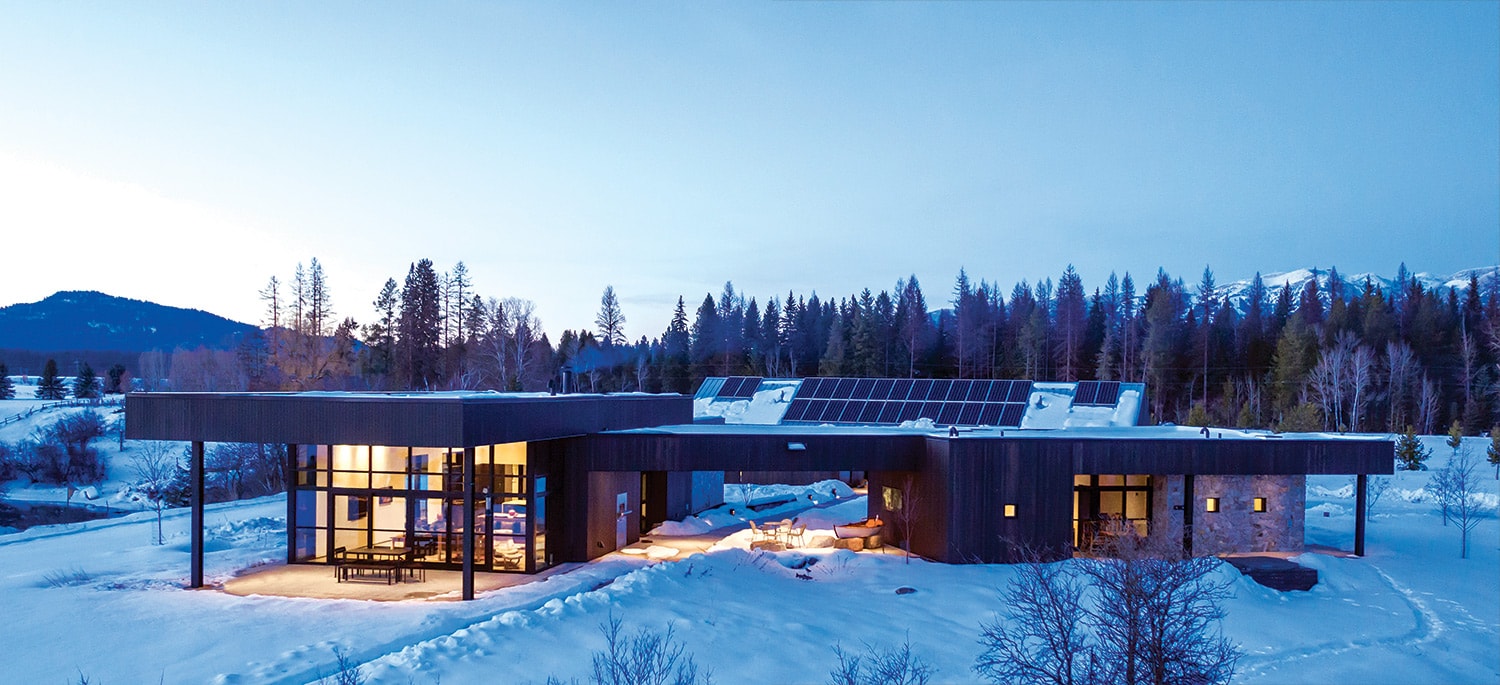 This Western Montana home designed by David Koel of CTA Architects highlights many key sustainable elements: strong southern orientation with an overhanging roof, low western exposure, regionally sourced materials, concrete floors to provide a heat sink, solar panels, and, most importantly, a small footprint. Photo by Karl Neumann
12 Apr

Back to Basics

in

If you ask a handful of architects, engineers, and builders from in and around Montana, "What's new in sustainable residential design? What are the latest and greatest green innovations that you're excited about?" you might expect their answers to be full of gizmos and widgets, high-tech solutions for saving energy and money.

But while you might hear a bit about in-home battery banks, electric car chargers, or how solar power has come a long way (but still has a long way to go), you might be surprised by the take-home messages you hear: Less is more. Keep it simple. Keep it natural. Source locally. Better relationships lead to better homes.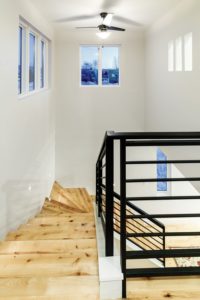 "It all comes down to some really straightforward things," said David Koel, principal at CTA Architects. "Just bringing it back to basics, and trying to work with nature rather than against it." Koel, along with Lindsey Love and Lindsay Schack of Love | Schack Architecture, and Leo Crane with Energy-1, weighed in with some tips and trends for the would-be homebuilder.
All agree that in order to be sustainable and environmentally friendly, homes ideally should be designed with that goal in mind, right from the start. "It's an important early step to take with the homeowner and the architect," said Crane. "Just sitting down and saying 'OK, how can we make this house as efficient as possible?' Having those good collaborative relationships right at the beginning is key for smart design."
That said, he emphasized that clients shouldn't worry that they'll need to sacrifice their aesthetic vision for the sake of sustainable design. "The earlier we get involved, the better we can create a situation where we're working within their design to make it as efficient as possible."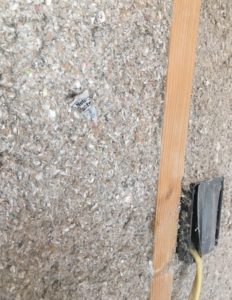 Schack agreed, stressing that beauty and a holistic approach to design are critical pieces of the sustainability equation. "You can have the views you dream of, and a beautiful gathering space for your family, and at the same time operate on a minimum of energy — and that can be achieved without a lot of architectural gymnastics."
Efficiency, Koel said, is inherently tied to size. "I know it sounds contradictory coming from an architect who makes his money off of fees, and the bigger the house the bigger the fee, but the truth is that when you talk about one of the simplest ways to make a house sustainable, or just a good use of resources — less costly to heat and cool — it is just to make it smaller." While he acknowledged that some owners are still opting for larger showcase homes, he sees that trend slowly shifting. "A lot of folks, especially younger, more savvy folks, are now asking for somewhat smaller homes."
Size is important, but so is orientation. "In terms of the home itself," Koel said, "we always look first to how it's sited. We don't just throw the building down and aim it whatever direction. The best way is to be cognizant of the sun, and do everything you can to orient the building on an east-west axis. You want to let the sun in in the winter, and keep it from encroaching in the summer."
At Love | Schack, they're taking this approach a step further. "Ultimately for us," Schack said, "we were thinking about economy, efficiency, and best value — what's the best home that you can build? — and that's what led us to Passivhaus design." Passivhaus design (also known as "passive house") is an approach to building ultra-low energy use homes by maximizing solar orientation, using continuous insulation, constructing an airtight building envelope, and installing a well-balanced, efficient ventilation system. The resulting homes are super-efficient, leading to lower energy bills and a lower carbon footprint. "When I first started talking to contractors and clients about Passivhaus, their eyes would glaze over," recalled Schack. "But we decided that's what we're committed to doing, and we've been seeing more clients coming to us saying, 'Hey, I want a passive house.'"
Beyond siting, size, and design, it's important to think about what materials go into a house as well. "We're currently on a no-foam kick," said Love, referring to the standard blue-board insulation. Natural fiber and cellulose insulation in double-stud walls perform as well if not better than foam insulation, cost the same, and are produced without potentially harmful chemicals.
Sustainable approaches to other building materials are gaining traction now too. "Years and years ago, back when energy didn't matter, people were willing to grab materials that they thought were beautiful from anywhere in the world," said Koel. "And some still do, but that's sort of the old way of thinking. Now we think about, what would you do to build a house if you only had the resources around you? We try to use local wood — sometimes reclaimed — local stone, and manufacturers of glazing as close by as we can get, in an effort to reduce that footprint."
While gadgets weren't at the top of anyone's list, they all agreed that it's important to use the best available technology. Part of the problem, said the designers, is getting people excited about these pieces of the puzzle. "We really try to focus on the performance of the home," said Schack, "and to educate our clients about the best ways to achieve their goals. Especially because a lot of it is non-sexy stuff — it's stuff that goes in the walls: the ventilation system, the heating system, the insulation. And it's not particularly glamorous, but it's effective."
And, as high-efficiency, lower-impact materials become more available and less expensive, homebuilders are more eager to incorporate them into their designs. "What's cool is that manufacturers are responding to the market right now. Five years ago, if you were buying a triple-paned window package you were probably buying it from Europe, with a three-month lead-time and at a cost that was twice that of high-end American-made windows. Now, everybody is making a triple-paned window — Marvin, Pella — and the cost is coming way down, because the market is demanding it," said Love.
These demands are apparent even in federal tax policy. "There was a lot of buzz here when Congress passed the latest budget," said Crane, "because they reinstated the residential renewable energy tax credit, which had expired in 2016. It makes geothermal kind of a no-brainer in these mountain markets. Suddenly, building projects that had ruled it out are now putting it back on the table. It's like geothermal is hanging out on the sale rack for 30 percent off."
Ultimately, the three companies want to remind clients that building sustainably doesn't have to be complicated or cost-prohibitive. "I think we're in a good spot for this kind of building," said Schack. "The people who are contacting us just appreciate performance and beauty and quality in their own lives, and they want it in their homes. There's been a lot of messaging out there in the past few decades saying it's too expensive, or it's not really effective. But people are starting to realize that it's within reach."