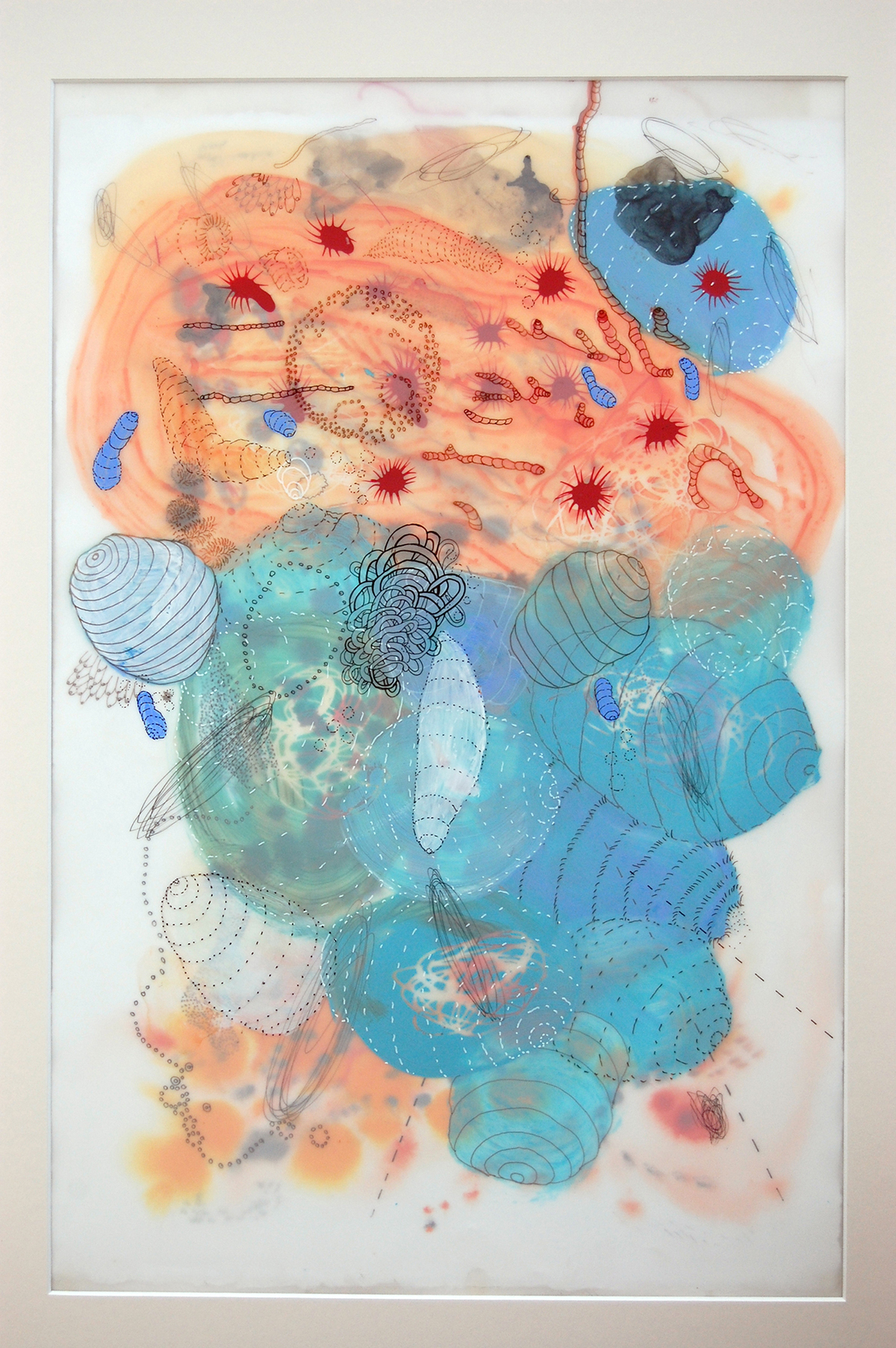 13 Apr

Art Inspired by Yellowstone National Park at the Yellowstone Art Museum Through August 6

in

Featuring works by Rosane Volchan O'Conor and Watercolors by Thomas Moran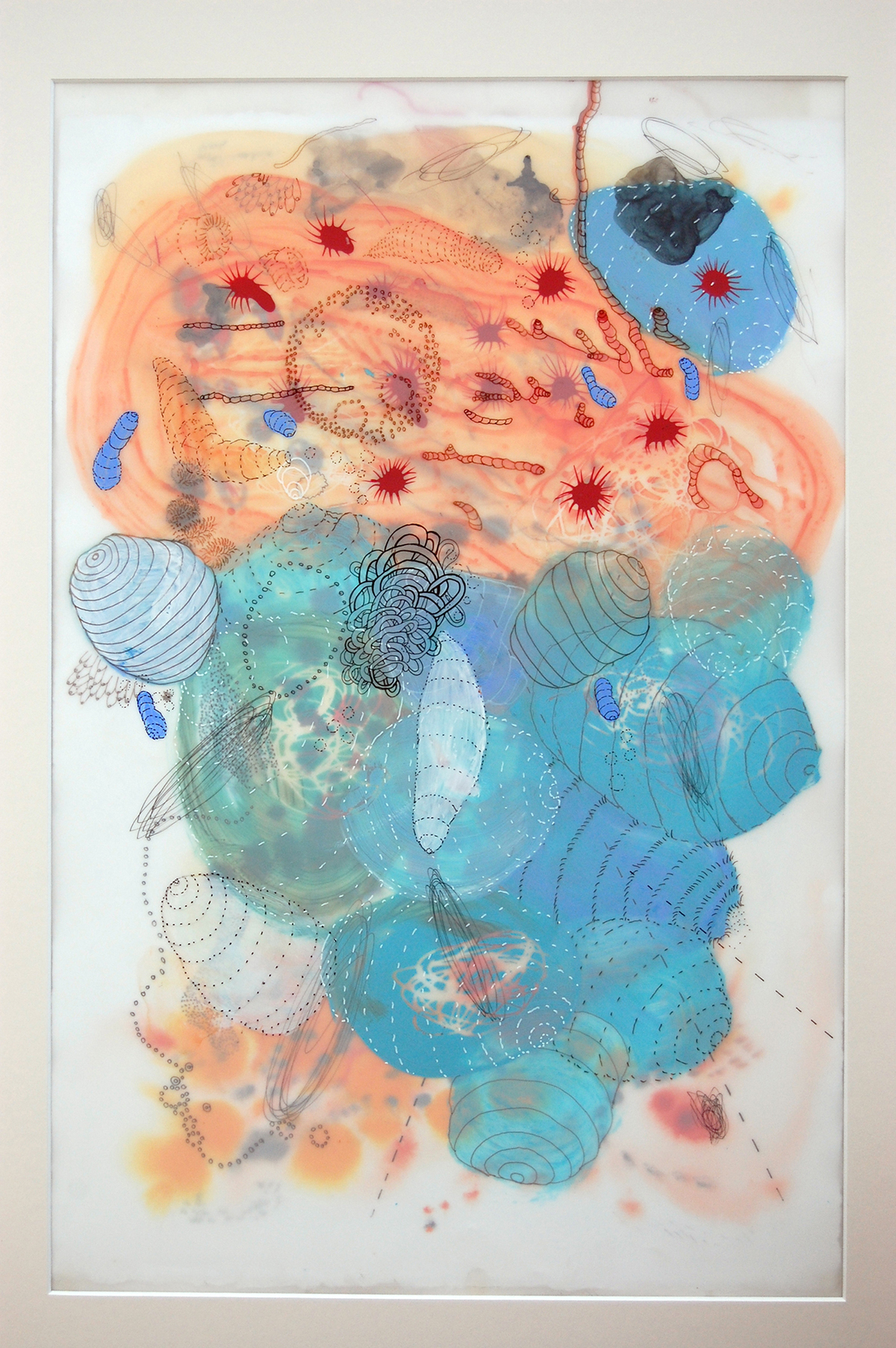 The Yellowstone Art Museum recently unveiled a new installation by a Brazilian-born artist now based in Boulder, Colorado. The installation of Archaea: Rosane Volchan O'Conor is a fusion of the artist's interests in biology, music, and the visual arts. Educated at the Escola de Musica Universidade Federal do Rio de Janeiro and the Royal Academy of Music in Brussels, O'Conor moved to Boulder in 2011, drawn by the city's cultural, educational, and outdoor offerings. Her installation Archaea alludes directly to the unique history of the Yellowstone Caldera's history and micro-biome. "Archaea" are microscopic organisms that survive in extreme environments. They were first studied in Yellowstone National Park, where they are responsible for the magnificent coloration of the famed Morning Glory hot spring.
O'Conor's installation draws from the biomorphic forms of this branch of scientific inquiry as well as the intense coloration of the geyser basins. Her immersive installation is suggestive of biological forms crawling off the walls, hanging crystalized in space, and mutating into clusters across the floor. Using welded metal wire, torch-bent glass and neon, acrylic, paper, Mylar, porcelain, and other conventional and unconventional materials, O'Conor creates a miniature universe. To stand within this installation is to discover a bustling, interconnected world of micro-organisms existing independent of the laws of scientific reality. The environment is at once chaotic and harmonious, expansive, and intricate. Rosane O'Conor's prints, which underscore her Brazilian heritage, will also be featured. These works not only clarify the artist's sculptural vision, but draw from a long tradition of decorative forms that are imbued with intense color and bold compositions and design. The prints align the descriptive aspects of scientific drawing with the spirit of twenty-first century curiosity.
O'Conor is not the first and will not be the last artist to be inspired by the profound beauty of Yellowstone National Park. However, her unique visual, musical, and scientific interests blend into a visual symphony that is enigmatic, intriguing, and beautiful to behold.
As an adjunct to the exhibition, the museum is privileged to exhibit three historic watercolors by Thomas Moran that stem from the Hayden Expedition of 1871. These works are on loan courtesy of the National Park Service. Visitors will have a unique opportunity to compare the differing approaches that these artists have taken when interpreting the subject of one of the nation's best loved parks.
The English artist Thomas Moran (1837-1926) was the first professionally trained artist to paint extensively in what would become Yellowstone National Park. Moran signed on as expedition artist with Ferdinand Hayden's U.S. Geological Survey. Photographer William Henry Jackson also accompanied this expedition, and the two of them created the first and some of the most lasting images of Yellowstone. Moran's intensely colored paintings and sketches were greeted in the East with skepticism, but eventually his work is credited with helping to persuade the federal government to create the world's first national park in 1872.
O'Connor's installation and Thomas Moran's watercolors will be on view through August 6, 2017. A public reception will take place 5:30-7:30 p.m, Thursday, March 23rd. The museum is free to museum members, and the general public is welcome for a modest admission fee. For more information about this and other current exhibitions, visit the museum's website www.artmuseum.org, or call 406-256-6804.