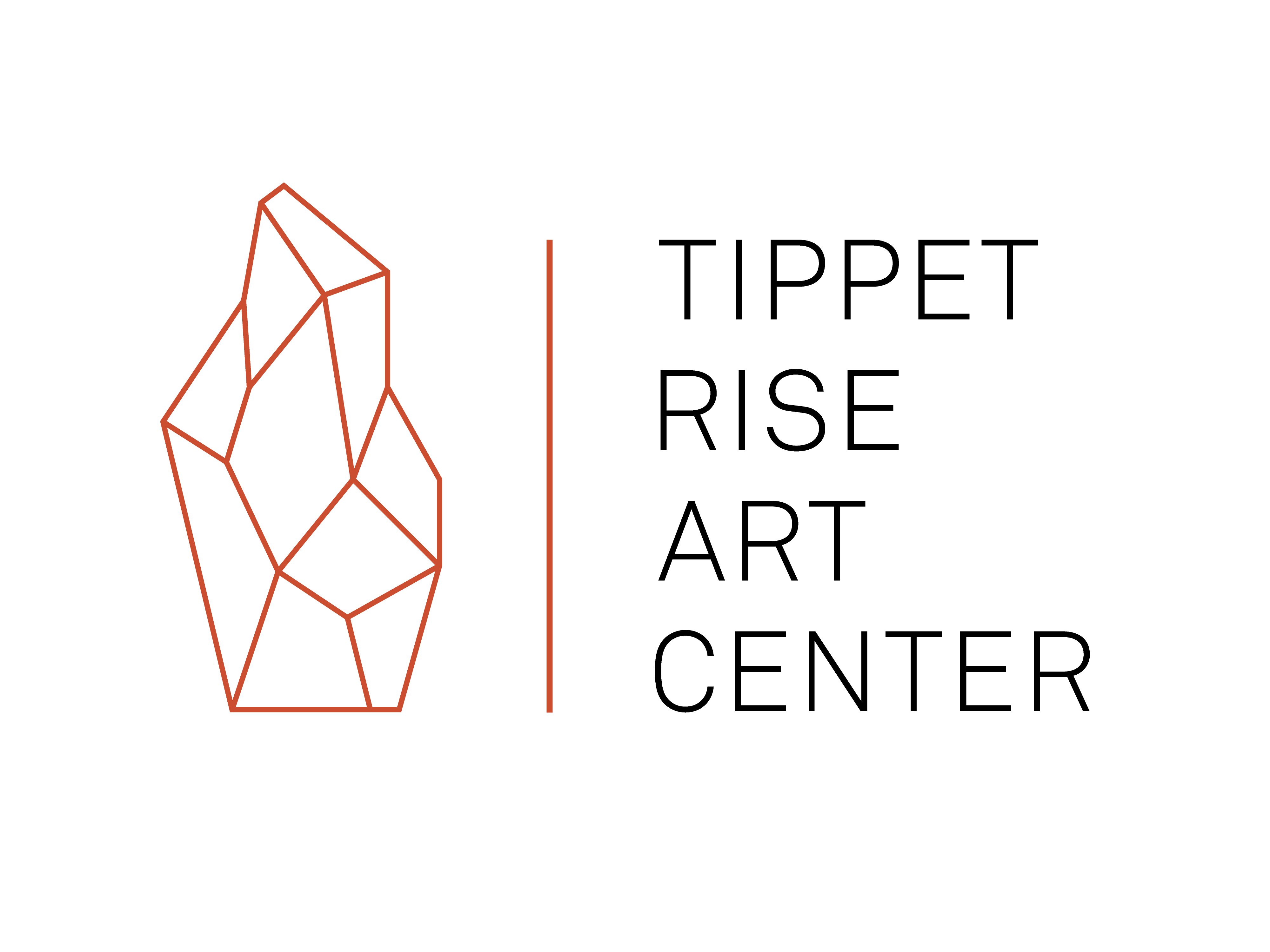 27 Feb

Announcing Season Four at Tippet Rise Art Center

in

We are so pleased to announce the 2019 summer concert season at Tippet Rise. Under the direction of newly appointed Artistic Advisor Pedja Muzijevic, Season Four features seven weeks of classical chamber music and recitals by internationally celebrated performers and outstanding emerging artists from around the world. The concert season begins July 12 and ends September 7. The full schedule is available on the Events page on the website.

Season Four Highlights
The Gryphon Trio will begin the season on Friday, July 12 with a program contrasting early chamber music by Beethoven and Brahms with a work by the globe-trotting, Sri Lankan-born composer Dinuk Wijeratne. The next day, members of the Gryphon Trio will be joined by flutist Brandon Patrick George for a concert with works by Haydn, Debussy, Ravel, and Steve Reich. Internationally acclaimed pianist Stephen Hough will return to Tippet Rise to perform, on July 13, a virtuosic program of works by Bach, Chopin, Busoni, and Liszt, as well as his own Sonata No. 4 (Vida Breve).

Also returning to Tippet Rise is the St. Lawrence String Quartet, whose program on July 19 will combine quartets by Haydn with contemporary works by Jonathan Berger and Osvaldo Golijov. The following day, members of the quartet will perform works by Bach, Beethoven, and Prokofiev, including a Golijov arrangement of Beethoven bagatelles. Pianist and composer Julien Brocal, who received the 2018 Newcomer of the Year Award from BBC Music Magazine, will return to Tippet Rise on July 20 to perform the world premiere of three of his own compositions – Reflections, Into the Wild, and Snowing on the Moon—as well as two of Chopin's Ballades and works by Bach and the distinguished nature-inspired Latvian composer Pēteris Vasks.
The St. Lawrence String Quartet. Photo by Erik Petersen.
Pianist Aristo Sham made a stir internationally in 2017 by winning prizes at the Verbier Festival and the Clara Haskil, Saint-Priest, and Viotti international piano competitions. On August 2, he will play a Romantic recital with works by Schumann and Brahms, followed the next day by a performance with cellist Gabriel Cabezas and violinist Katie Hyun in works by Haydn and Mendelssohn.
Continuing Tippet Rise's commitment to commissioning new works, 2019's concert season features the world premiere of John Luther Adams's Lines Made By Walking (String Quartet No. 5), to be performed on August 3 by the JACK Quartet. John Luther Adams was in residence at Tippet Rise in summer 2018 and began composing this new work then.
Week four of the season will be a mini-residency for pianist Roman Rabinovich, violinist Paul Huang, and the Escher String Quartet. Their wide-ranging programs will span repertoire from Bach, Schubert, Brahms, Dvořák, and Saint-Saëns to György Ligeti's trailblazing 1951-53 Musica ricercata. Celebrated pianist Behzod Abduraimov will make his Tippet Rise debut on August 16 in a concert of music by Liszt and Mussorgsky. On August 17, the Rolston String Quartet will perform works by Haydn and Debussy in the morning, followed by an evening performance by pianist Jenny Chen. A rising star who has performed annually at Tippet Rise since the 2016 inaugural season, Jenny will appear at the art center this year after making her Carnegie Hall debut, playing an ambitious selection of pieces by Chopin and Beethoven.
A special "festival weekend" on August 23 – 25 will feature the art center's Artistic Advisor, pianist Pedja Muzijevic, joined by seven musicians in residence. They are acclaimed violinist Benjamin Beilman; violinist Jennifer Frautschi, a two-time Grammy nominee and Avery Fisher career grant recipient; violists Ayane Kozasa and Nathan Schram from the Aizuri and Attacca quartets, respectively; cellist Sæunn Thorsteinsdóttir; oboist James Austin Smith; and bassist Anthony Manzo. They will join forces for five concerts, each sixty minutes long, with solo and chamber music by Telemann, Bach, Haydn, Mozart, Mendelssohn, Dvořák, Dohnányi, Berio, and Reich.
Tippet Rise will close the concert season by welcoming members of Ensemble Connect, a two-year fellowship program of Carnegie Hall, The Juilliard School, and the Weill Music Institute in partnership with the New York City Department of Education. Piano duo Anderson & Roe will perform the last concert of the season with a program of Mozart, Stravinsky, Piazzolla, and Paul Schoenfield, along with the duo's arrangements of the ballet music from Gluck's Orfeo ed Euridiceand Leonard Bernstein's West Side Story Suite and their own Hallelujah Variations (Variations on a Theme by Leonard Cohen).
Piano duo Anderson & Roe. Photo by Lisa-Marie Mazzucco.
Ticketing Information
Tickets for the season's performances will be available through a randomized drawing, for which registration via the Tippet Rise website is required. The registration period opens at 10 AM Mountain Time on Wednesday, February 20th and closes on Monday, March 11 at 5:00 PM Mountain Time. Winners will be selected at random on Tuesday, March 12, and notified by email. Winners may purchase up to four tickets to one performance or divide their tickets among multiple performances. For additional details and to enter the drawing for Season Four, please visit www.tippetrise.org. Registration for the drawing is limited to one entry per person.
Pianist Julien Brocal. Photo by Erik Petersen.
A New Gathering Space Opens at Tippet Rise
Summer 2019 will feature the inauguration of a new 1,900-square-foot pavilion at the art center designed by the world-renowned architect Francis Kéré. Named Xylem to evoke the vital internal layers of a tree's living structure, the pavilion was inspired by the traditional togunas of the Dogon culture of Mali—sacred shelters with wooden pillars and layered roofs of wood and millet straw, which protect from the sun and provide ventilation for the space.
Xylem is being constructed of locally and sustainably sourced ponderosa and lodgepole pine and features a canopy of vertical logs above the seating areas to create both shelter and a play of light and shadow. In keeping with the educational mission of Tippet Rise, the Tippet Rise Fund of the Sidney E. Frank Foundation is supporting Kéré in his work to build environmentally sustainable and climatically appropriate schools in West Africa. Tippet Rise is funding the construction of the Naaba Belem Goumma Secondary School, a new school the architect has designed in his birthplace, the village of Gando in Burkina Faso.
Exterior view of Xylem, designed by Francis Kéré. Rendering courtesy of Kéré Architecture.
Sculpture Tours at Tippet Rise
In addition to its music program, the art center presents large-scale sculptures and other works by some of the world's foremost artists and architects. Tippet Rise will reopen to the public on Friday, July 5, 2019, one week before the start of the summer music series, for tours of these monumental outdoor sculptures on Fridays, Saturdays and Sundays. Concerts and van tours are priced at $10; free to those 21 and under. Hiking and biking at the art center are free for everyone. Prior registration via the website is required for all visitors, available beginning March 13 at 8:00 AM Mountain Time.
Guests gather beneath Satellite #5: Pioneer. Photo by Emily Rund.
Plan Your Visit
For more information about the music season, sculpture tours and other opportunities to visit the art center, dining, and directions, please visit www.tippetrise.org.
The Domo. Photo by James Florio.
96 S Grove Creek Rd, Fishtail, MT 59028