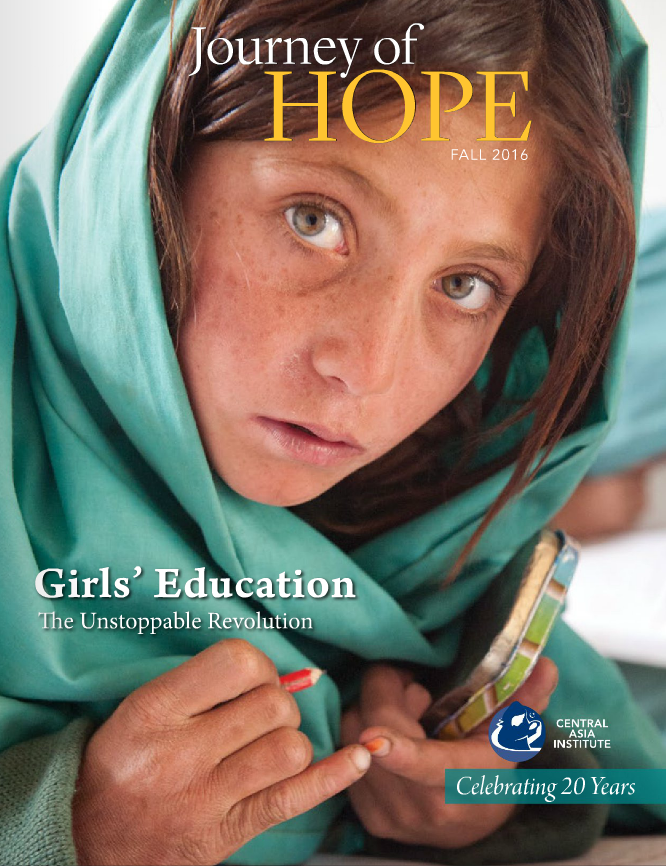 23 Nov

Afghan Graffiti Artist Takes to the Streets to Stand Up for the People

in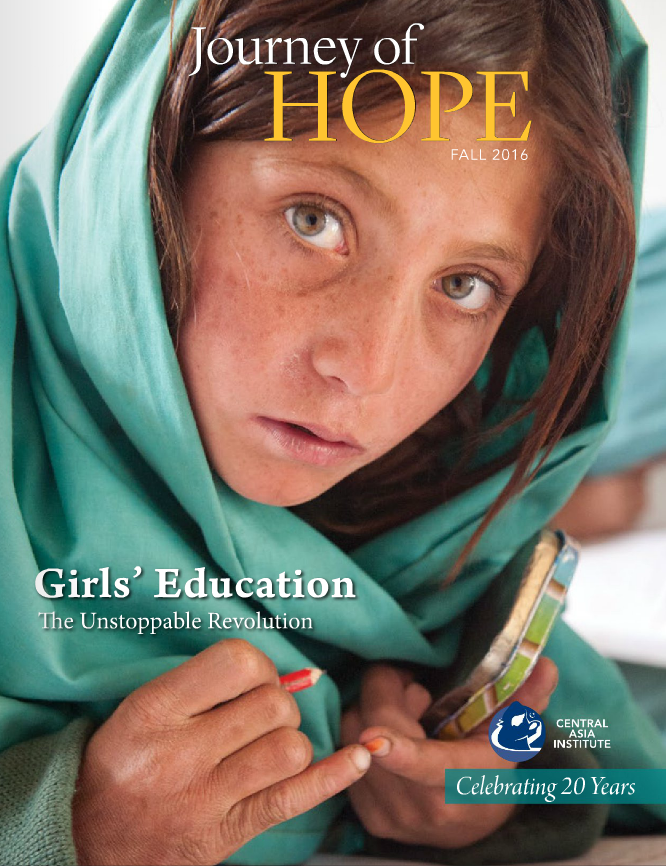 The Bozeman-based Central Asia Institute tells this story and many more in thier 20th anniversary edition of Journey of Hope
This year, the Bozeman-based Central Asia Institute (CAI) celebrates its 20th anniversary. With the mission of providing education for girls and boys in remote regions of Central Asia, the hope is to also promote peace through education. Over the years, the CAI has expanded services beyond building and improving schools to providing school supplies, scholarships, teacher training, public health assistance, community support, and more.
To celebrate 20 years, CIA has released the latest issue of Journey of Hope (JOH) magazine, which shines a light on the unstoppable revolution for girls' education sweeping across Central Asia and the unyielding players who are taking on this high-stakes mission. The 44-page publication celebrates 20 years of achievements in the field of girls' education in Afghanistan, Pakistan, and Tajikistan.
A chorus of diverse voices, JOH features interviews with CAI co-founder Greg Mortenson and education pioneer and women's rights activist Nasrine Gross. It also includes an article by a former producer of Baghch-e-Simsim, Afghanistan's version of Sesame Street. It explores themes of art education — how murals on the streets of Kabul can be used by social advocates to advance a cause (see excerpt below), and how artists here in the U.S. can have a lasting impact on disadvantaged communities.
Free hard copies can be ordered on CAI's website. A digital version is also available.
"By ordering your copy you are standing in solidarity with hundreds of thousands of people around the globe who are picking up pens, paintbrushes, books, and microphones to champion education and make the world a better place," said CAI Executive Director James Thaden. "We hope the stories inside inspire you. If they do, please share them with friends and family, and keep the girls' education revolution going."
Accompanying the magazine is Stand Together, Stand As One, a video about how girls separated by 7,000 miles come together to champion education for all.
The 20th anniversary edition chronicles the incredible people from all over the world who have picked up pencils, paintbrushes, and books to take charge of their futures and make their voices heard.
In support of this important and hardworking organization with links to the Northern Rockies, here's an excerpt from an article by Hannah White about an Afghan graffiti artist who takes to the streets to stand up for the people: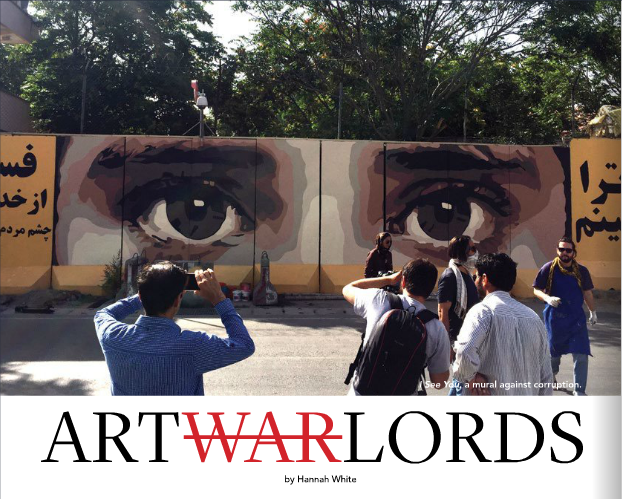 It's thirty minutes into our conversation when Omaid Sharifi puts me on hold.

"I'm sorry, my dad is calling. Just a moment."

Omaid is the co-founder of Artlords, a social and human rights movement that uses art, graffiti in particular, to bring about change in Afghanistan. After a moment he is back online.
"American University of Afghanistan was attacked. Terrorists… some attackers are inside. All my friends are at the university. One of my friends is injured, so it's a very tense situation right now. Can you do this later?"

Of course this conversation can wait.
"He's stuck inside a classroom," he says of his friend. "I have to find a way to reach him. Please, please we will talk later."

And then he's gone.
Just two minutes earlier Omaid had been tellling me how dangerous life can be for an activist in Afghanistan. Even painting a wall can be risky.
"We don't announce our paintings beforehand becasue I'm a bit afraid the insurgents and the terrorists are following us and sometimes they might do something or target us."
Despite the risks, Omaid doesn't want that to overshadow all the good things that are happening in Afghanistan.
"There has always been stories of explosions, drugs, killings, and a lot of failures … We have serious problems… We understand that. But at the same time, we are living. I think it is something like 30 million people living in this country. We are surviving somehow, and we are resilient," Omaid said.
And over the last two years Omaid and the nine-person team working with him at Artlords have proven just how resilient they are. In this short amount of time, Artlords has changed the face of grassroots activism in the country.