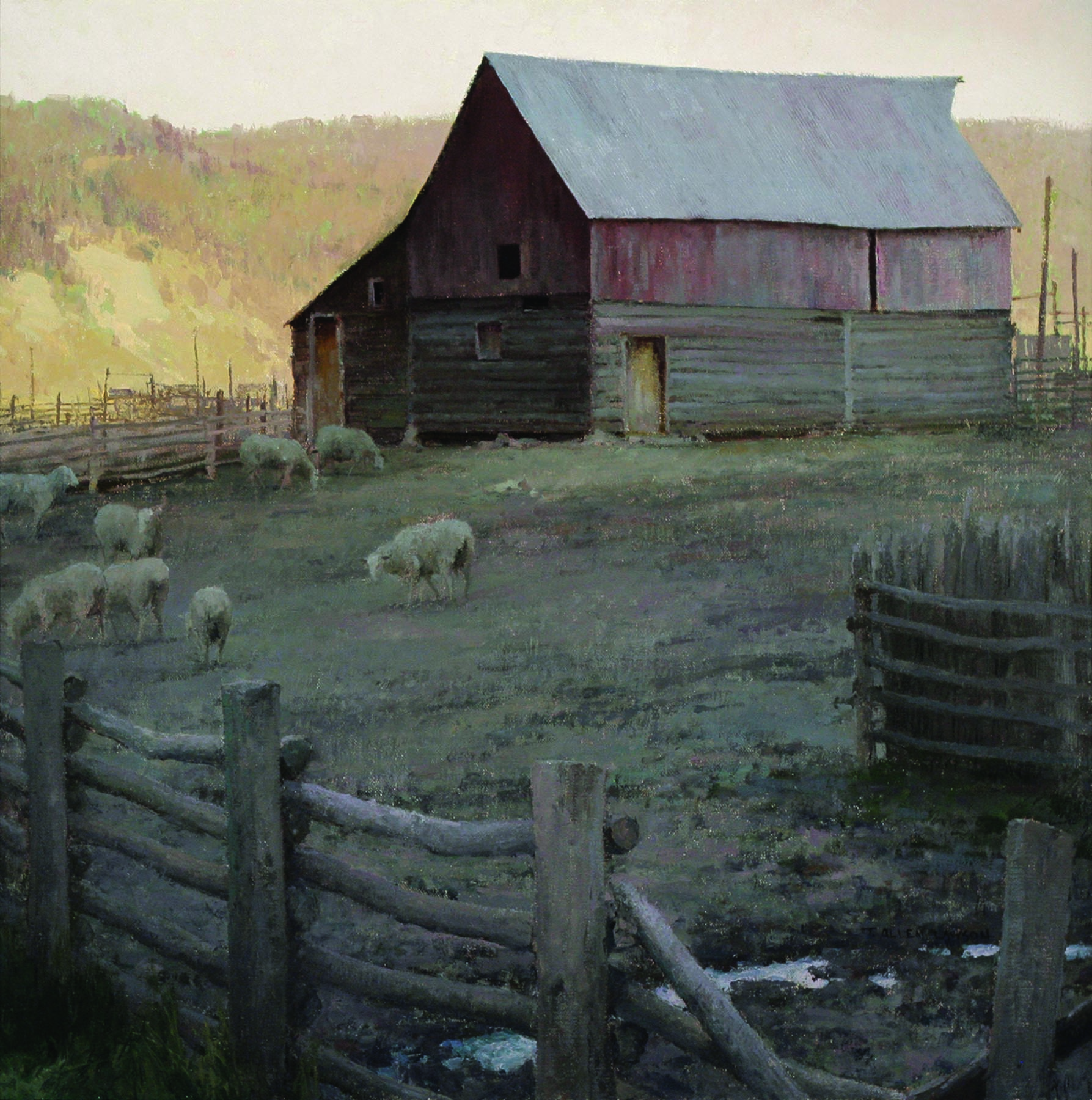 26 Aug

Letter from the Editor: A Tradition of Talent

in
---
In this year's Arts issue, I'm humbled to feature these artists all under one cover: Kevin Red Star, Ted Waddell, Jim Wilcox, T. Allen Lawson, Jessica Zemsky and Jack Hines. It's not often that so much talent can be folded into the pages of a single issue. The longevity of each artist's career gives credence to the tradition of celebrating visual art in the Northern Rockies.
Without question, there are many other talented painters, photographers and writers who build each issue (and so many others yet to be featured), but those mentioned above have been at it a while. They've resolutely given other artists a career road to travel. Nonagenarians Zemsky and Hines ("A Well-Curated Life") embody this most, with decades spent painting, teaching workshops and helping to found the Northwest Rendezvous of Art. Wyoming landscape artist Jim Wilcox is best known for capturing the awesome Teton Mountains with a deft hand ("Teton Lessons"). Montana artist Kevin Red Star was one of the first classes of artists to graduate from the Institute of American Indian Arts in Santa Fe, New Mexico, ("Kevin Red Star: Crow Indian Artist") and with that experience forged a tradition of Modernism that tells the stories of his people.
Pushing the boundaries of what we see, the photo collage work of Jean Arbus ("The Symbolism of Jean Arbus") marks our vision with a haunting sense of reality, while painter Rob Akey infuses common scenes with uncommon form. Sculptor Josh Tobey reshapes wildlife art with his unique patina and Colt Idol splashes color where we least expect it ("Ones to Watch")
From the Realism of T. Allen Lawson's newest works ("Celebrating the Sentient Beauty of the Animal World") to the visceral texture of Ted Waddell's reinterpreted landscapes ("The Expressionism of Theodore Waddell"), this issue is filled with extraordinary perspectives on everyday life in the Northern Rockies. This is an issue worth keeping as it chronicles art of the West and the people who ground that beautiful tradition.
---
In Memorandum
Bozeman, Montana, architect Brian H. Brothers has been featured several times in the pages of this magazine. He was a strong community member with a sensitive design approach that always took the Montana landscape into respectful consideration. He partnered with Big Timberworks to create a unique blend of Modernist and traditional style. He will be greatly missed. Brian is survived by his wife of almost 26 years, Andrea; his daughter AndeeLyn (25); his son Qwinton (22); and his daughter Ella (19).