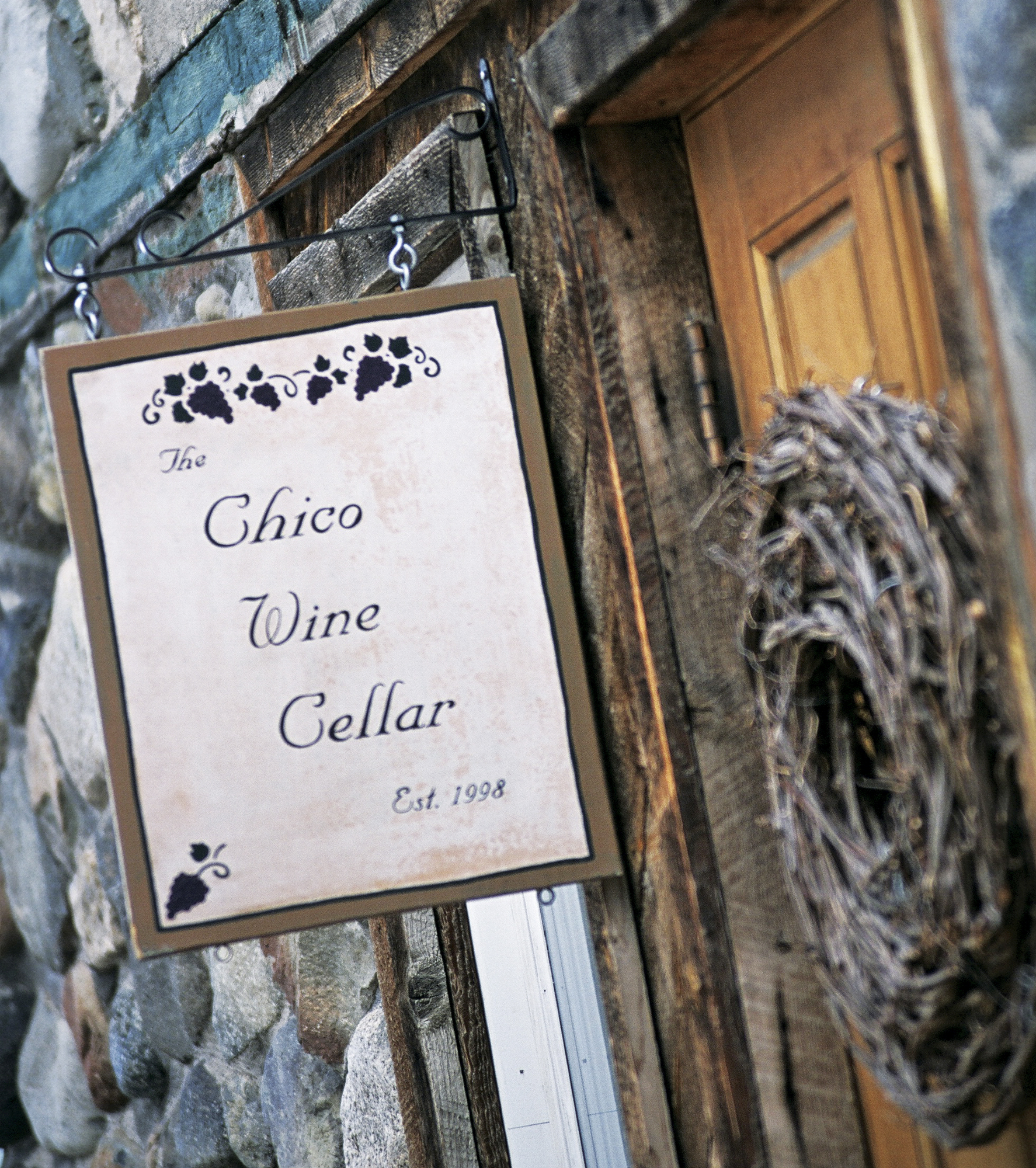 20 Aug

Dining Out: A Montana Tradition, Chico Hot Springs

in
---
Almost 20 years ago, I walked into the old saloon at Chico Hot Springs with a group of friends. Fresh off the Yellowstone River, we were windblown and scruffy. A bunch of college punks without much class or cash was the impression reflected in the gruff bartender's nod toward us. I looked up to see 30 years of redneck ball caps hanging like souvenirs from the ceiling, glanced down the length of the bar at the crack of billiard balls in the corner where late afternoon sun filtered through drawn blinds and back at the guy sitting on a barstool, cigarette smoke steaming from his nostrils, wafting around his cowboy hat and I shrugged. "It's just a bar," I told the boy I was with at the time, the one who'd been talking up Chico for months: "The best meal in Montana."
We bellied up for beers and tequila shots, parched from our luckless day on the river. We'd shot Yankee Jim Canyon from Gardiner on that late June day and fished from Point of Rocks to Emigrant on water that was not quite clear enough for fly fishing, but swift enough to keep us from getting bored. At Emigrant, someone suggested a soak at Chico Hot Springs.
It wasn't exactly on our way back home to Bozeman, tucked in the shadow of Emigrant Peak at the end of a county road. But we took the detour and descended upon the place. We had the pool to ourselves and later decided to eat in the dining room.
Still in our natty river clothes — nylon Patagonia shorts, fleece jackets and Tevas — but a little cleaner from the swim in the hot springs, we were the first dinner guests of the evening. A hostess greeted us by opening the big barnwood doors and led us through the dimly lit restaurant, where the boy and I sat at a table for two in the corner by a window. He beamed as he ordered wine like a gentleman and Beef Wellington for two. I'd never seen that side of him before.
We drank a bottle of Stag's Leap petite syrah, and I haven't forgotten that the Wellington was a perfect medium rare even inside the buttery puffed pastry. We savored the food and lingered for hours. It was a very fine meal, and new to Montana as I was back then, it was truly the best I had eaten in the state.
It wasn't an interlude like this that sparked the interest of owner Mike Art back in 1973. He'd visited Montana over the years with his wife, Eve, and their two daughters. They loved to hike, ride horses, hunt and fish.
On his own one fall Mike fell in love with a ramshackle hotel and pool that most of the locals had begun to dismiss. He took in the long history of this place, starting in 1900 with a pioneering couple that opened a boarding house for gold miners working in Emigrant Gulch. It was a stone's throw from a world famous trout fishery, a short drive to Yellowstone National Park and an hour from a major airport. He had a vision for it to be a successful hotel and bought the place without consulting Eve. The family soon moved out from the east to start a new life.
In hindsight, Mike and Eve tell comical stories of the lean years when the whole family did the cooking, cleaning and maintenance on the place. Eve often notes that Mike's dream was not always so sweet, but over time afforded her family a wonderful life and irreplaceable memories.
"Since the day we bought Chico we have stayed true to its roots, as well as to the locals who have supported us through the hard times and the good times. Looking back I can say that I don't have any regrets at all. So many wonderful people have come into our lives over the years, employees and guests both, it has been a great ride," reflects Mike Art.
What began as a family project for the Arts 36 years ago has become a favorite retreat for thousands of people who visit each year. And the success started in the dining room. They began by flying fresh seafood, serving sophisticated continental cuisine and spreading the word that Chico Hot Springs was unlike any other place in the area.
Gradually they fixed up the property and grew the business. Now, on any given night the restaurant is full. In the dead of winter. In the bloom of spring. On the hottest summer night or the shortest autumn evening. It doesn't matter that the place is a little out of the way — people find it and then they keep coming back. Forbes Traveler magazine recently ranked Chico's wine list as one of the top 10 in the country. People drive hundreds of miles to enjoy a meal and a soak at this iconic Montana getaway spot. They stay and make their own memories.
"Chico Hot Springs has become a ritual for so many people," says general manager Colin Davis. "It's their place and we always try to remember that the resort is for locals who come back time after time as much as it is for out-of-state visitors who only experience it once."
From fishing retreats to family reunions, Chico offers up Western hospitality with an elegant flair. It begins with a classic menu of hearty entrees: filet mignon, prime rib, beef Wellington, seasonally fresh fish. But it doesn't end there, the spirit of the place is in the details: the barnboard-clad dining room, made of wood reclaimed from local buildings in the valley; a year-round geothermal greenhouse fed by hot-spring run-off; a vegetable garden to supply fresh greens for the main dining room; a longtime staff that is loyal and friendly; and a place that has modernized with amenities such as Wi-Fi, a spa and upscale hotel rooms — all without losing its quirky character.
It was 12 years ago that my husband, Colin Davis, took the job as Chico's general manager, and so, I can say that I've been to Chico Hot Springs more than most folks. The Arts have shared their tales of hilarity and occasional hardship with us. I've worked in several departments at the place; been snowed in on Christmas Eve; sat next to Hollywood stars and writers; been dropped mid-dip by a cowboy on the dance floor; dipped my daughters in the hot springs in every season of the year and watched them find Easter eggs on the lawn; shared many meals with people I love here; worked closely with the chefs to compile a cookbook; and have cooked arguably all of those classic recipes in my home. Those are my stories.
But the memory of my first experience at Chico lingers, the nostalgia of it makes me smile. And through the last two decades I've come to realize that so many people have their own Chico stories — some from generations back, others from childhood memories in the '50s; long winter recollections, weddings, reunions; I've met people who moved to Montana because of their experience at Chico and others who chant duplicitously: "What happens at Chico stays at Chico!" It's changed, folks say, but then they remember that it has also stayed the same. The locals still say that for one of the best meals in the state, you must go to Chico Hot Springs. It's a Montana tradition.
As for me, I still walk into the saloon and shrug, thinking, "It's just a bar." But the bartenders are much nicer now, even if my kids do demand extra cherries in their Shirley Temples. I can't help wondering what stories my girls will tell someday.
---
Chico's Pine Nut Crusted Halibut
Serves 4 people
Pine Nut Crust
2 cups pine nuts
1 cup breadcrumbs
1 teaspoon salt
1/3 cup parsley
Halibut
1 teaspoon olive oil
1 cup buttermilk
1 cup flour
4 6-ounce halibut fillets
Mango Salsa (yields 2 cups)
1 mango, peeled, seeded and diced
1 small red onion, diced
1 red bell pepper, diced
1 bunch chopped chives
3 tablespoons raspberry vinegar
2 tablespoons honey
2 tablespoons chopped cilantro
Port Wine Butter
2 cups port wine
1 cup heavy whipping cream
8 tablespoons (1 stick) butter
Preparation: Pine Nut Crust: In a food processor add all ingredients. Pulse until nuts are diced, but not too fine; remove and set aside. You may also prepare the crust by hand. Be sure to dice the nuts before combining with other ingredients.
Port Wine Butter: This sauce cannot be reheated or chilled, so prepare it just before the main course is in the oven. Reduce port over medium heat until it forms a syrup (about 20 minutes). When it coats a metal spoon, it is ready. Add cream, reduce until thick. Remove from heat and add butter, stirring constantly until melted and smooth. Turn heat down to low and use promptly.
Mango Salsa: Mix all ingredients together in a bowl and refrigerate until needed.
Halibut: Preheat the oven to 400 degrees. Place buttermilk, flour and pine nut mixture in separate bowls and arrange in a row on the counter. Dip fillets on one side only in flour, buttermilk and then add pine nuts. On the stove heat a pan with a touch of olive oil (teaspoon) and with crust-side down sauté the fish until nuts are golden brown. Place the sautéed fish on a greased baking dish, bare fish-side down and bake in the oven for 8 to 10 minutes.
Present the halibut in a pool of Port Wine Butter Sauce, topped with the fresh Mango Salsa.