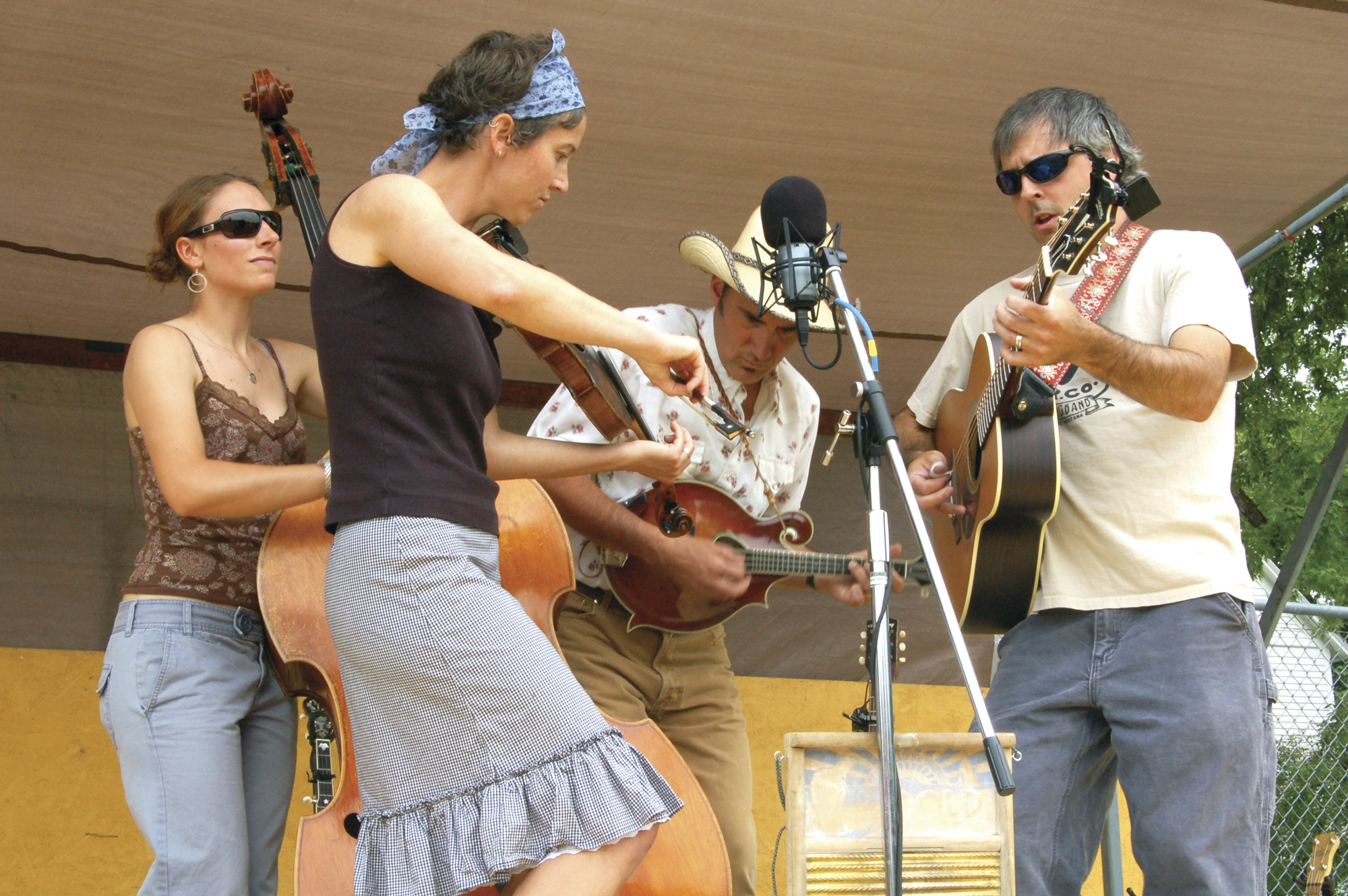 20 Aug

Local Knowledge: A Celebration of the Arts

in
---
Like a messy hot fudge sundae, overflowing with nuts and whipped cream, Bozeman's Emerson Center for Culture and Arts layers people and art, places and music, events and happenings of every flavor all together in a historical landmark building, offering it to the community with a smile and a spoon.
In 1918, the Emerson was built as a school. In 1993, the building became a cultural center for the arts when some developers approached the school district, who no longer wanted the building. Instead of selling for commercial development, a group of artists banded together, pleaded their cause and raised enough money to buy the building. Now it is a bona fide non-profit, with a board of directors, and owned, for the most part, by the community, where the tradition of students and teachers continues, although not in the usual context.
But of course, not much about the Emerson is usual.
"I've noticed that people are drawn to the Emerson because there's a kind of vibrancy here," Stephanie Saline, the Grants and Outreach Coordinator, says. "And there's now a wait-list for studio space in the building. Just five years ago, that wasn't the case at all."
As the venues for contemporary art on Bozeman's Main Street seem to be contracting, the art scene at the Emerson is growing by leaps and bounds. Artists, musicians, dance studios, writers and production companies all rent individuals spaces in the Emerson. Along with that the Emerson rents out its Crawford Theater, with 710 "comfortable" seats for nationally recognized performances, films and concerts. There is also retail space on the ground floor for art galleries and all year around, including those frosty days of winter, the Emerson puts on an Art Walk.
"It's the second Friday of every month," Marketing and Communications Coordinator Anna Visscher, said. "And we've also established a regular Art Market, which started in November last year."
During the times when the outdoor Farmers' Markets are closed, the Art Market and indoor Farmers' Market fills the Emerson's hallways and is packed with artists and craftspeople putting on demonstrations and showing their wares.
"We moved the Art Market into the lobby and I had a waiting list for tables within a month," Saline said. "It's been incredible."
The galleries in the Emerson got together and organized the Art Market, renting out booths to people. By the end of the season they'd earned enough money to put in new carpeting.
"Now, more than ever, with some of the art galleries on Main Street closing, this place has become more of a destination for people," Saline says. "It's like bringing Main Street inside."
The building definitely has that sort of bazaar feel to it. At any moment, a visitor might catch a flitting ballerina with pink tufts twirling in the corridor or hear the beckoning sounds of African drums. The Emerson merges old and new, the avant-garde with the traditional.
In the fall, Ellen Ornitz, the Visual Arts Director, coordinates an outreach program that brings in students from kindergarten through high school to tour the current art show and participate in hands-on art activities.
"Last year the gallery had 3,200 visitors," Saline said. "Of that 1,300 were kids. That's pretty cool."
This fall the Jessie Willber Gallery will be showing Transforming Hate: A Shared Vision, a traveling group show that will also be part of the outreach program.
During the summer on the grassy lawn, covered in a patchwork of individuals with blankets, the Emerson hosts music with a Lunch on the Lawn concert every Wednesday, where the fun is free and flowing. It's almost a ritual in Bozeman.
"The Emerson is the kind of place where you can hang out with kids as well as older folks," Saline said. "It's not tidy. But that's the thing for me. It's something to protect. It's like a church without the religion."
For Anna Visscher, whose father actually went to school at the Emerson, it's more like planting a tree and watching it grow.
"I love that there are kids who grew up here, taking ballet upstairs, who now stop in to shop here," she said, from behind her shop counter at Tart. "Then I see them when they're 15 and they're going to a concert here and maybe again at a benefit when they're a little older. By the time they're 40, they'll have some really great memories of this place."
Like a town square, the Emerson has that community-ness to it.
"It's like a commons," Saline says. "I want it to exist long after I'm doing something different. Whatever this place ends up evolving into, I hope it stays a vital place."
Located not quite on Main Street, but on Grand Avenue, the old stone and brick building still has a lot of life left in it.
Whether it's dinner and a show, a stroll through the galleries and shops, a glass of wine or a visit to an art studio — it's all there in one building — with a cherry on top.
---
Editor's Note: The Celebration of the Arts event is on September 12th. Look it up at www.theemerson.org for more information.