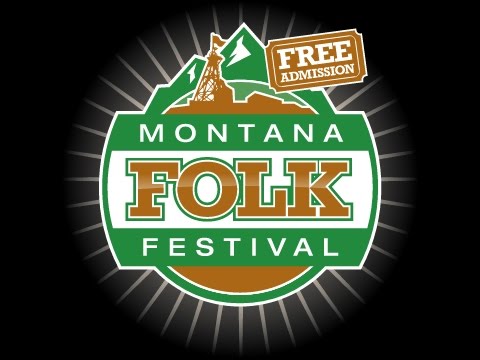 23 May

2019 Montana Folk Festival Lineup

in

With less than two months until the 2019 Montana Folk Festival, organizers today announced more performers to join the previously released artists coming to the Montana Folk Festival in Butte, Montana July 12, 13 and 14. 
             This fills out the lineup for the festival's performance stages that will run continuously throughout the festival weekend.  
            No admission is charged for any performance over the three days of the festival but attendees are encouraged to show their love with a contribution in the colored buckets of $20 for an individual and $25 for a family if they like what they find at the festival to ensure that it continues for years to come.
            "We have our lineup set  — 21 performers — and we can now give everyone the complete picture of what they can expect when they come to Butte this July," said George Everett, Festival Director.

            The performers filling out the lineup for the 2019 Montana Folk Festival are:

Led Kaapana
Hawaiian Slack Key Guitar
Kaneohe, HI
         Led Kaapana's mastery of stringed instruments, particularly slack key guitar, and his extraordinary baritone andleo ki`eki`e (falsetto) voices, have made him a musical legend. 

Mick Moloney
Irish Traditional
Philadelphia, PA
         "No one has succeeded more in taking this once vital part of Irish American culture out of musty archives and moldering dissertations and placing it afresh on CD and concert stage than Mick Moloney." – Earle Hitchner,The Irish Echo
       
 Rahim AlHaj Trio
 Iraqi Oud, Iranian Santour, and American percussion 
Albuquerque, NM
        The Rahim AlHaj Trio features Iraqi oud virtuoso and composer Rahim Alhaj, Iranian santour maestro Sourena Sefati and world percussion master Nicholas Baker.
       

 Charlie Walden 
Old Time Fiddle
Wilmette, IL
         Charlie Walden began playing fiddle at age 14 when inspired by players in a fiddler's contest at the Boone County Fair in his native Missouri. With the generous help and encouragement of older master fiddlers he went on to be recognized as one the best Missouri old-time fiddlers of his day. 

Jasmine Bell and North Bear
Native American Hoop Dancing and Drumming
Riverton, WY
         Jasmine Bell travels the world performing and teaching the sacred hoop dance. 
        Two-time world champion hoop dancer Jasmine Bell, her native name — Good Road Woman of the Crow Creek Sioux – tells of pictographs of hoop dancers on the walls of caves along the Cheyenne River. Hoops were traditionally made of willow with an under-layer of natural tobacco. 

Yuliyana Krivoshapkina
Traditional Yakut Khomus
Yakutsk, Sahka Republic, Russia

         Yuliyana Krovoshapkina is a virtuoso in the art of the khomus, the national instrument of the Sakha Republic in Russia.

Rahzel
Hip Hop Beatbox
New York. NY
        One of the biggest names in beatboxing today, preeminent master Rahzel is redefining the limits of the human voice. Known as "the Godfather of Noyze," Rahzel was a youngster growing up in Queens when hip hop hit big.

Himilayan Heritage Band
South Asian 
Kathmandu, Nepal
         The Himalayan Heritage Band is a group of virtuoso musicians and teachers dedicated to ensuring the continuation of their beloved traditional music.
       
About The Montana Folk Festival

            Since 1934, the National Folk Festival has celebrated the roots, richness and variety of American culture through music, dance, culture and cuisine.  It is the oldest celebration of traditional arts in the country. 
            The Montana Folk Festival in Butte, Montana July 12-14 will feature hundreds of performers and craftspeople with music and dance performances on six stages, workshops, children's activities, folklife demonstrations, two festival markets and ethnic and regional foods.